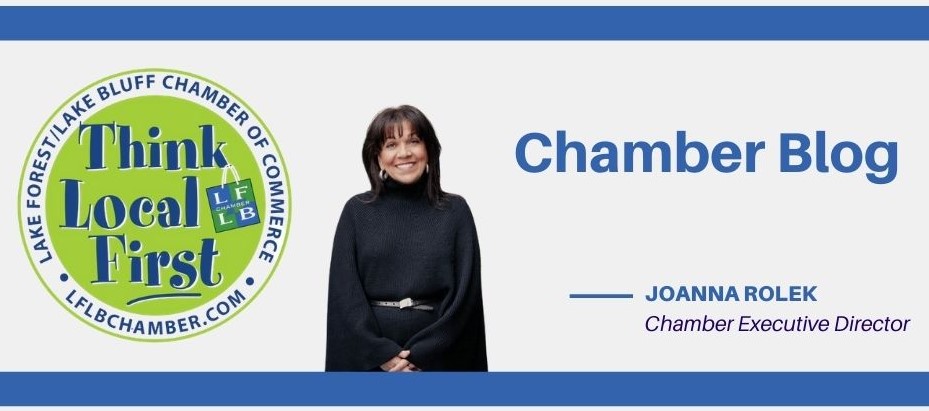 "It's a Wonderful Life in Lake Bluff" – yes, indeed it is!
December 2, 2020
When our family moved to Lake Bluff 40 years ago it didn't take long to realize what a very special place it was.
After being raised in Evanston and living in the big, bustling cities of Boston and Denver, settling into the charming world of Lake Bluff was magical. In so many ways it felt like stepping back in time – the best of small town Americana with friendly neighbors and kids who all knew each other, merchants who knew us all by name, concerts and events at the gazebo on the Green – and, of course, the incredible Fourth of July celebration and other community-wide events.
Lots has changed over the past 40 years as Lake Bluff has kept up with the times, but the Village still manages to evoke those wonderful feelings of nostalgia.  It's still a warm and quaint village with a fun spirit, a strong sense of community, and with long-standing and beloved traditions.
This Saturday, one of those traditions will come to life again. Downtown Lake Bluff will take on a festive holiday atmosphere as we celebrate the annual "It's A Wonderful Life in Lake Bluff" holiday event.  It may look a little different this year, but the spirit will be the same.
This year, there will be a 'Storywalk' with thirteen store windows telling the story of the delightful children's book "Snowmen at Night." There will be a LB 125th anniversary pop-up store at Be Market offering Lake Bluff-branded gifts, and you will be able to take a selfie with a 5' tall snowman in ice on the Green.  Several of our wonderful Lake Bluff restaurants will be offering special food and beverages to pick up and take home and, after dusk, Lake Bluff's now infamous 'light orbs' will be lit to mark the official start of the holiday season in the village.
In these uncertain times, it's especially comforting to enjoy a beautiful tradition in the idyllic village of Lake Bluff, isn't it?  See you there!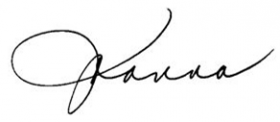 Thinking Local and Giving Thanks
November 25, 2020
This week is set aside for giving thanks, and in that spirit, I'd like to pass along just how thankful our local businesses are all year long for the people who make up this wonderful community. Our merchants, restaurateurs, artists, fitness instructors, real estate agents, financial advisors, mortgage brokers, property managers and more, frequently tell us just how much they love our towns – it's why they are in business here.
We are blessed with wonderful friends, neighbors, colleagues and leaders in this charming community perched on a bluff overlooking the lake.  And there is an undercurrent of generosity as well.  From welcoming new neighbors and donating time to local causes, to reaching out beyond our borders to those in need, people of our community strive to make things better for all.
There is no question that 2020 has been a challenging year for everyone, including small businesses and restaurants. Innovation, evolution and resiliency continue to be imperative. Our business owners and operators have continued to amaze us in the ways they have adapted and adjusted to be able to continue serving the community – and we have to continue to do our part by coming together to support them.
This weekend is national 'Small Business Saturday' – why shouldn't we carry the purpose of that day through the holidays and beyond? Let's make every day small business day in our corner of the world.
This year the Chamber has made it easier than ever by launching some initiatives and coordinating a festive atmosphere and activities in both downtowns to help everyone 'Think Local First' this holiday season.
Shop Local Online
Consider this list of local retailers as your go-to resource for special deals and direct links to local online and in-store shopping:
https://www.lflbchamber.com/shop-local-online/
LF/LB Chamber Local Gift Guide
Here's a way to get the latest in excellent gift ideas from local merchants – simply join our public Facebook group and check back often.
https://www.facebook.com/groups/LFLBChamberLocalGiftGuide
LF/LB Chamber Checks
Just like gift certificates, Chamber Checks are redeemable at LF/LB Chamber Member merchants and are a great gift for all ages. Click here for details and a list of participating businesses: www.lflbchamber.com
Holiday Windows & Festivities in Lake Forest & Lake Bluff
We can't have our beloved downtown holiday lighting celebrations in LF & LB this year but we can still celebrate the season with festivities in the beautiful windows of both towns. Market Square will come alive with festive displays in windows by community partners and two pop-up shops, one at the train station and the other featuring local artists starting on Nov. 27.  And in Lake Bluff, the annual 'It's A Wonderful Life' holiday event will feature a Storywalk sponsored by Lake Bluff Library on Dec. 5 with store windows telling the story of the children's book "Snowmen at Night" and activities in town.  Details:   Lake Forest Holiday Stroll      It's a Wonderful Life in Lake Bluff
Warmest of wishes to you… and thank you in advance for your enthusiastic participation in supporting the vitality of our businesses and towns. Happy Thanksgiving!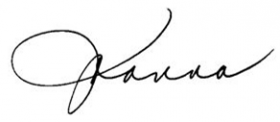 We Can't Do It Without You...
November 18, 2020
One year ago today, we had just enjoyed the wonderfully successful annual Chamber Holiday Party, our primary fundraiser, in which local businesses donate a host of items for auction and our local restaurants serve up some of their most popular dishes to attendees. It's always a happy time when we get to gather with the business community and celebrate another marvelous year of working together. But, like so many other events and celebrations, this year our event had to be cancelled, and we find ourselves amid a crisis like none we've ever experienced before.
Many of our local businesses are struggling amid the challenges and restrictions brought on by the pandemic. Our restaurants can't serve indoors, our retailers have to greatly limit traffic in their stores and our health and fitness businesses are once again reinventing ways to safely serve their clientele. Despite the grants and additional resources, many of our local businesses may not be able to weather this storm. And as local businesses fare, so does the Chamber.
Our primary role in the community is to support local businesses. We do that by hosting nearly 50 events per year, including networking meetings, workshops and seminars, happy hours and business forums. We spearhead a collection of holiday-themed events and promotions in support of local business from Valentine's Day through Christmas, encouraging the community to Think Local First! And we act as a pseudo marketing department for our smallest entrepreneurs, sharing their news and specials with the community. And we hope to continue to do all of that, but our funds, like many others, are at their lowest level in years.
True to our amazing community, the Chamber has heard from a great many residents asking how they can help the Chamber and those businesses that that are struggling during this time. So, we've launched a new program giving local residents a way to help support local businesses (in addition to shopping and dining local) by becoming a LoveLFLB Community Partner. We welcome everyone to join this effort by investing in the Chamber to support the events, promotions, businesses, and spirit that make these towns so special.
With a contribution of $25, $50, $100 or more, Chamber Community Partners will be supporting the work of the nonprofit organization whose mission is to connect and unite local businesses and the community through partnership and innovative strategies to ensure the prosperity of Lake Forest and Lake Bluff. Contributions will help fund the Chamber's efforts including 'Think Local First' initiatives, traffic-driving promotions for merchants and service businesses, networking and educational opportunities for business growth, and community-wide events such as Sip & Strolls, Auto Show, Uncorked, and Cocoa Crawl to bring visitors and attention to the downtowns and shopping districts.
Community Partners will receive informative enews blasts, invitations to special events and discounts throughout the year—and they'll be acknowledged on the Chamber's website.
We humbly ask you to consider making a contribution and becoming a Community Partner for the 2021 calendar year. Visit the Chamber's website:  www.lflbchamber.com for details.
Thank you in advance for partnering with us!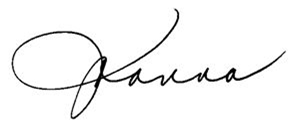 Serving Up Support for our Restaurants
November 13, 2020
Welcome to our first official LF/LB Chamber Blog post!  Each week we will share local business news, community insight from our vantage point and more, right here.  The Chamber's focus is to connect businesses, community members and our municipalities and we'll use this forum as one way to do just that.
Not surprisingly, the most immediate concern continues to be the health of our local restaurants and bars, especially those that rely heavily on dine-in business.  As you already know, due to escalating Coronavirus cases across the state and in Lake County, the Governor issued a mandate restricting indoor dining – and this, just as the changing season began driving us all indoors.
We've all watched the restaurants pivot over the past few months, adapting dining areas, installing outdoor tents and heaters, offering contactless carry out and delivery and, very importantly, safeguarding their patrons' safety by adhering to updated mask mandates and health department guidelines.
We are fortunate to have such dedicated business owners and operators in our towns and, very importantly, to also have municipalities that are doing everything they can to make accommodations possible.
And the Chamber has been working non-stop to help.  We have watched in awe as they have continued to navigate through the crisis with a spirit, resiliency and a willingness to collaborate, and innovate – and we have seen our wonderfully supportive community rally to help them confront what some days seem like relentless challenges.
Unfortunately, the strain is now escalating.  The restaurants have continued to serve us but the relentless challenges and spiraling costs due to necessary accommodations are taking their toll.  Some have had to cut back hours of operation, reduce staffing, limit menus, and more.
Now, more than ever, it's time for us to turn the tables and serve up some support for them.
How?  To patronize our local businesses, order up something for yourself or others from your favorite places – or buy a meal for someone else to "pay it forward".  And we can create special events – we can turn the tables on the generous eateries that have supported our community's fundraisers, team dinners and organizations by creating special events with carry outs that benefit the business, too.
We've made it easy… simply visit the Chamber's FOOD & BEVERAGE PAGE for a convenient list of establishments where you can pick up grab and go items and order carryout and delivery with convenient links for placing online orders.  And if you're interested in partnering with one or more restaurants for an event don't hesitate to get in touch with us to brainstorm and/or connect you.
Thanks in advance for joining the movement!  Our fabulous restaurants are a critical facet of our vibrant community, and now's the time we all can do our part in serving up support for them.
A toast to you all…