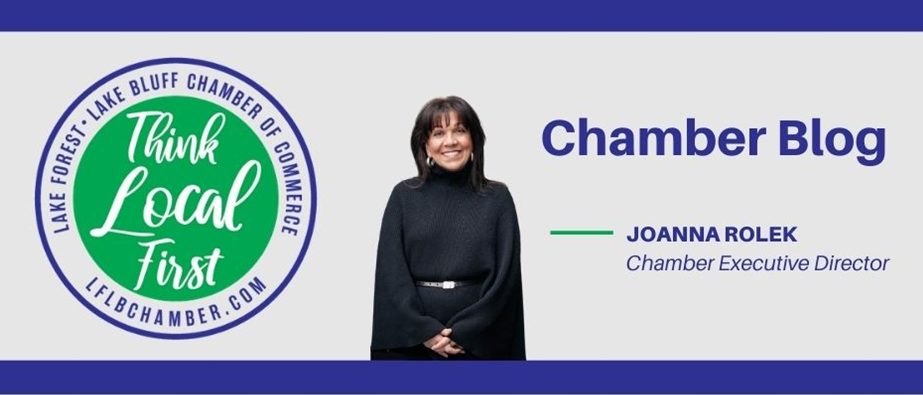 The Chamber's New Look
May 26, 2021

"Open." "Taking reservations." "Back in business." Seeing this everywhere these days is music to our ears – and we couldn't be more relieved and delighted! 
Restaurants and stores are resuming additional operations, beloved events are popping up on calendars again, and with summer around the corner we all finally have opportunities to reconnect in-person.
And we're all coming out of this changed – both personally and as communities. 
During the almost 15 months since the close-down of life as we knew it, we saw our area businesses evolve, innovate, collaborate and watched our municipalities and residents rally to assist each other.  We all have come out of this extraordinary period with a new perspective on what works, what doesn't, and how we can face and move forward with optimism.
The Chamber, too, engaged in the same self-assessment to ensure we could still be true to our mission of supporting the vitality of our businesses and communities.
A membership association of almost 400 local businesses and nonprofits, the Chamber kicked into overtime last March to be of service to our members, providing continuous updates on the status of health guidelines, sources of critical financial and business assistance, promotion of businesses and services, and educational options to share best practices in dealing with the relentless disruption.
What has reflecting on our experience shown us?  In reviewing the Chamber's role and work, it became clear that among our services the greatest value was in our means to harness the power of connection – engaging our many communication channels, being available to provide support for all things local, and connecting partners, resources, opportunities, and businesses to their clients and customers. 
In response, we have rebranded the Chamber with a fresh new look and a rejuvenated mission and we have re-focused our attention on our four core values: partnership, innovation, communication and connection.  And we moved into a new office at 207 E. Westminster (stop by and see us)! Read all about it on our website. Our new look is currently rolling out in all our communications this month.
So here's to summer and all its promise!  It's our mission and our great pleasure to be of service to all of you.
Warm wishes to all…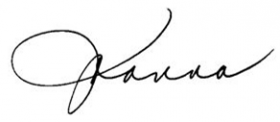 Focus on Fitness
January 27, 2021
We've received so much good news from the State of Illinois this week! With new Coronavirus cases and hospitalizations down, increased staffing and ICU availability and vaccines beginning to be administered to front line workers and seniors, we've officially moved into Tier 1 in our region!
This is great news for the communities of Lake Forest and Lake Bluff, and for so many businesses that are now able to resume operations with COVID-19 precautions in place. One of the categories hit hardest by the Covid crisis has been fitness. Our local workout studios and fitness centers have jumped through hoops to adjust their facilities, schedules, and offerings to remain serving clients and members in a safe environment for the past 10 months.
We recently checked in with our member fitness businesses and compiled this list detailing their updated mitigation practices and operational considerations designed to keep visitors safe. Check their websites or give them a call for any more recent changes.
As we begin to emerge from this challenging chapter in history, please know just how much our local businesses appreciate and treasure how Lake Foresters and Lake Bluffers have stuck by them the past several months. And if you're ready for a workout, once again you can Think Local First for Fitness!
Anytime Fitness – The Dailey Method – Fit for Life Rehab & Fitness Clinic -– Fitness Together Lake Forest
The Exercise Coach – Lake Bluff Park District Fitness Center – Lake Forest Fitness Center
Northwestern Medicine's Health & Fitness Center – Orangetheory – Racquet Club of Lake Bluff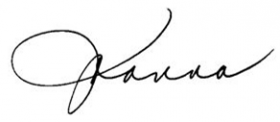 Ready for 2021

January 13, 2020
Like many, we're happy to have 2020 behind us. The Coronavirus crisis has turned our world upside down, unlike anything we've seen in our lifetimes. We've been through uncertainty and fear, restrictions and shutdowns, and unforeseen economic crises. Many local employees lost their jobs or had significant reductions in income.  Over 1 million Illinoisans have contracted the virus, and devastatingly, more than 19,000 have died. All that, coupled with social unrest and political tumult, have given us a year we won't soon forget.
But there were also positive highlights. Oftentimes crisis brings people together unlike anything else can – and wow, did our communities rally in 2020. We saw unprecedented support and unity among businesses and residents. Members of our community hosted food drives, toy drives and made countless donations and contributions to those in need. Our local healthcare workers selflessly sacrificed to care for others. Businesses launched collaborations to help one another. Our municipalities offered creative accommodations and business support. And the #inthistogether spirit of Lake Forest and Lake Bluff never wavered.
Through it all, our local businesses were incredible. During the initial shut-down in late spring, the streets of both Lake Forest and Lake Bluff were eerily silent and deserted. It was a surreal scene. And as summer approached and establishments reopened, local business owners and operators invested unprecedented time and resources to adapt to the ever-changing landscape to keep employees and customers alike comfortable and safe. We saw dining in the streets, tents popping up throughout town, directional signage in store aisles, capacity limits posted on entrances, various examples of '6-feet apart' and designated curbside pickup lanes all while owners, managers, employees and customers protected themselves and others by donning masks.
It was a year no one wants to repeat. But looking back, I believe it made our communities stronger in so many ways. As we sheltered in place and worked from home, it made us appreciate everything 'local' all the more. And I believe it made all of us just a bit more thankful for what we have. It brought us together as a community.
On Friday, we'd love to have everyone join us on Zoom for the Annual Business & Government Update from Lake Bluff Village Administrator, Drew Irvin, and Lake Forest City Manager, Jason Wicha. We'll get their insight into the year behind us, but more importantly, the year ahead.
Wishing you all good health and good things in 2021…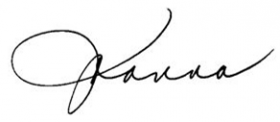 Thank You
December 30, 2020
As the clock winds down on 2020 it is the perfect time to recognize the Chamber's wonderful partners – the people and entities whose support buoyed our spirits, fueled our drive, and assisted us in our work during this challenging year.
The Chamber's mission is to promote the vitality and future prosperity of our businesses and communities.  We are so very fortunate to have generous and committed partners in this with us – our Board of Directors, the municipalities, our community institutions, and the more than 400 member businesses in the Chamber family.
And we simply couldn't do everything we do without our wonderful sponsors…
Our Leaders Circle members, Lake Forest Bank & Trust and Lifeworking CoWorking, have been amazing partners. The Bank has been supportive of the Chamber for many years and its Senior Vice President, Steve Milota, is the Immediate Past President of the Chamber's Board of Directors. And LifeWorking Coworking has served as our meeting space and partner for networking, programming and attracting new members.  We are deeply grateful to both for their valuable support – their generous assistance has been instrumental in our growth and success.
Our Gold and Silver sponsors also help us in innumerable ways. Several of these organizations have representatives on the Chamber Board, offer pro bono marketing and business services, and help us connect with the greater community. Their investment in the Chamber's work is invaluable…
GOLD
Big Door Garage Suites
Diamond Residential Mortgage
Lesser Lutrey Pasquesi & Howe, LLP
Rosalind Franklin University of Medicine and Science
SILVER
A Safe Place
Audi/Porsche Exchange
Blue Sky Video Productions
Brandstorm!
Britt Carter & Company, Inc
C. Saville Photography
Cecily George Photography
Certified Auto Body
Computer Concepts USA
Dr. Steve Ballis, Lake Forest Dental
ENAZ
Ferrari Lake Forest
First Midwest Bank
Fitness Together Lake Forest
Forest Bluff School: Montessori Education
Francesca's Intimo
Fusion Academy
Genger Travel Services
Heinen's Grocery Store
ISTO Advisors, LLC
Imperial Motors Jaguar
Kerri Sherman Photography
Knauz Automotive Group
Koch Creative Services
Lake Forest Acute Care
Lake Forest Country Day School
Melichar Architects
Northshore Sportscars
Pasquesi Home & Gardens
Pasquesi Sheppard, LLC
Steve Foley Rolls-Royce and Bentley Northbrook
Sunset Foods
The Fresh Market
Thank you to everyone for continuing with us on the journey.  All on the Chamber team – Amy, Sarah, Sue and Stefanie – join me in wishing you a happy, prosperous and, above all, healthy new year!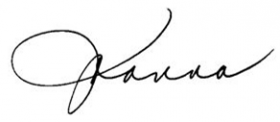 We're All Doing Our Part
December 16, 2020
No question, it's been quite a year. When it's your mission to help local businesses and a pandemic hits, you don't think twice – you simply double your efforts and pull out the stops! Needless to say, the Chamber has been busy doing everything we can to keep local businesses' doors open and, unbelievably, here we are in the 4th quarter, always a critical time of year but particularly important to all those impacted during 2020.
Back in October, our staff had a chance reach out for a check-in with our 400+ Chamber member businesses to get a better feel for their situation so we could help in the most effective way possible. We were relieved to learn that many local businesses were relatively unaffected by the pandemic, or even saw an increase in business – real estate agents, movers, insurance companies, and many home improvement contractors shared that it was their busiest time in years – but, as anticipated, we also heard from those who have been hit disproportionately hard, such as dine-in restaurants, on-site retail, nonprofits, and our arts and cultural organizations.
Armed with this information we decided to launch a 10-week initiative to do everything in our power to help the struggling categories. We found experts who could offer workshops, curated resources for business support and created some new community initiatives.
The following is a list of those initiatives, just some of the ways we can all rally in support and do our part.  So please, take a moment and click away to jump on board and help our wonderful local businesses get through this challenging year.
LF/LB Chamber Local Gift Guide on Facebook
https://www.facebook.com/groups/LFLBChamberLocalGiftGuide
The latest products offers and specials from local retailers for everyone on your list
Shop Local Online
https://www.lflbchamber.com/shop-local-online/
List of local retailers with direct links to their online and in-store shopping details
Support our Local Restaurants with Carry Out & Delivery
https://www.lflbchamber.com/carry-out-delivery-dining-in-lake-forest-lake-bluff/
Easy links to carry out and delivery options at local dining establishments
Think Local First for Charitable Giving
https://www.lflbchamber.com/think-local-first-for-giving/
Info on local nonprofits and foundations with links to donate, join or sign up to volunteer online
LoveLFLB Community Partner Program
https://www.lflbchamber.com/love-lf-lb-card/
Details on how to join the Chamber's circle of support to help local business
LF/LB Chamber Checks
https://www.lflbchamber.com/chamber-gift-cards/
A perfect gift! Available in $20 increments and redeemable at LF/LB Chamber member merchants
Thanks for thinking local first!  And if you're at Market Square on Thursday, December 17, we'll be at Lake Forest Station selling Chamber Checks, Think Local First car magnets and LoveLFLB Community Partnerships, so stop by and say hello…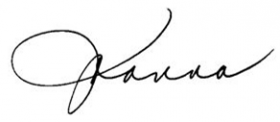 The Gift of Giving Back
December 9, 2020
Did you know that giving is good for your health? Multiple scientific studies show that acts such as donating money or volunteering actually lower stress and blood pressure and lead to greater happiness, satisfaction, and even longer life!
Last week marked the 8th annual 'Giving Tuesday' which has grown into a global movement inspiring hundreds of millions of people to give, collaborate and celebrate generosity.  Donations have been more critical this year than any other, and that is true right here in our communities as well.
Nearly 50 LF/LB Chamber member organizations rely on the generosity of the community to keep their doors open and their services continuing. In many cases, their work and outreach is more important now than ever -- protecting natural resources and community assets, maintaining cherished cultural institutions, and generating support for the greater community through initiatives focused on foster and homeless children, displaced families, neighbors in need and much, much more.
So, we decided to make it really easy for you to get those health benefits while also helping our community!  Just visit https://www.lflbchamber.com/think-local-first-for-giving/, and you'll find our full list of nonprofits, foundations and cultural institutions that would love to add you to their list of donors. Find the cause (or causes!) that resonate with you and 'Think Local First for Giving.'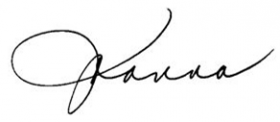 "It's a Wonderful Life in Lake Bluff" – yes, indeed it is!
December 2, 2020
When our family moved to Lake Bluff 40 years ago it didn't take long to realize what a very special place it was.
After being raised in Evanston and living in the big, bustling cities of Boston and Denver, settling into the charming world of Lake Bluff was magical. In so many ways it felt like stepping back in time – the best of small town Americana with friendly neighbors and kids who all knew each other, merchants who knew us all by name, concerts and events at the gazebo on the Green – and, of course, the incredible Fourth of July celebration and other community-wide events.
Lots has changed over the past 40 years as Lake Bluff has kept up with the times, but the Village still manages to evoke those wonderful feelings of nostalgia.  It's still a warm and quaint village with a fun spirit, a strong sense of community, and with long-standing and beloved traditions.
This Saturday, one of those traditions will come to life again. Downtown Lake Bluff will take on a festive holiday atmosphere as we celebrate the annual "It's A Wonderful Life in Lake Bluff" holiday event.  It may look a little different this year, but the spirit will be the same.
This year, there will be a 'Storywalk' with thirteen store windows telling the story of the delightful children's book "Snowmen at Night." There will be a LB 125th anniversary pop-up store at Be Market offering Lake Bluff-branded gifts, and you will be able to take a selfie with a 5' tall snowman in ice on the Green.  Several of our wonderful Lake Bluff restaurants will be offering special food and beverages to pick up and take home and, after dusk, Lake Bluff's now infamous 'light orbs' will be lit to mark the official start of the holiday season in the village.
In these uncertain times, it's especially comforting to enjoy a beautiful tradition in the idyllic village of Lake Bluff, isn't it?  See you there!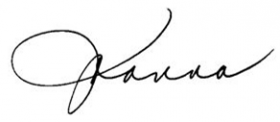 Thinking Local and Giving Thanks
November 25, 2020
This week is set aside for giving thanks, and in that spirit, I'd like to pass along just how thankful our local businesses are all year long for the people who make up this wonderful community. Our merchants, restaurateurs, artists, fitness instructors, real estate agents, financial advisors, mortgage brokers, property managers and more, frequently tell us just how much they love our towns – it's why they are in business here.
We are blessed with wonderful friends, neighbors, colleagues and leaders in this charming community perched on a bluff overlooking the lake.  And there is an undercurrent of generosity as well.  From welcoming new neighbors and donating time to local causes, to reaching out beyond our borders to those in need, people of our community strive to make things better for all.
There is no question that 2020 has been a challenging year for everyone, including small businesses and restaurants. Innovation, evolution and resiliency continue to be imperative. Our business owners and operators have continued to amaze us in the ways they have adapted and adjusted to be able to continue serving the community – and we have to continue to do our part by coming together to support them.
This weekend is national 'Small Business Saturday' – why shouldn't we carry the purpose of that day through the holidays and beyond? Let's make every day small business day in our corner of the world.
This year the Chamber has made it easier than ever by launching some initiatives and coordinating a festive atmosphere and activities in both downtowns to help everyone 'Think Local First' this holiday season.
Shop Local Online
Consider this list of local retailers as your go-to resource for special deals and direct links to local online and in-store shopping:
https://www.lflbchamber.com/shop-local-online/
LF/LB Chamber Local Gift Guide
Here's a way to get the latest in excellent gift ideas from local merchants – simply join our public Facebook group and check back often.
https://www.facebook.com/groups/LFLBChamberLocalGiftGuide
LF/LB Chamber Checks
Just like gift certificates, Chamber Checks are redeemable at LF/LB Chamber Member merchants and are a great gift for all ages. Click here for details and a list of participating businesses: www.lflbchamber.com
Holiday Windows & Festivities in Lake Forest & Lake Bluff
We can't have our beloved downtown holiday lighting celebrations in LF & LB this year but we can still celebrate the season with festivities in the beautiful windows of both towns. Market Square will come alive with festive displays in windows by community partners and two pop-up shops, one at the train station and the other featuring local artists starting on Nov. 27.  And in Lake Bluff, the annual 'It's A Wonderful Life' holiday event will feature a Storywalk sponsored by Lake Bluff Library on Dec. 5 with store windows telling the story of the children's book "Snowmen at Night" and activities in town.  Details:   Lake Forest Holiday Stroll      It's a Wonderful Life in Lake Bluff
Warmest of wishes to you… and thank you in advance for your enthusiastic participation in supporting the vitality of our businesses and towns. Happy Thanksgiving!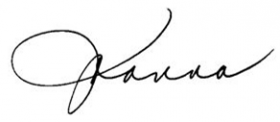 We Can't Do It Without You...
November 18, 2020
One year ago today, we had just enjoyed the wonderfully successful annual Chamber Holiday Party, our primary fundraiser, in which local businesses donate a host of items for auction and our local restaurants serve up some of their most popular dishes to attendees. It's always a happy time when we get to gather with the business community and celebrate another marvelous year of working together. But, like so many other events and celebrations, this year our event had to be cancelled, and we find ourselves amid a crisis like none we've ever experienced before.
Many of our local businesses are struggling amid the challenges and restrictions brought on by the pandemic. Our restaurants can't serve indoors, our retailers have to greatly limit traffic in their stores and our health and fitness businesses are once again reinventing ways to safely serve their clientele. Despite the grants and additional resources, many of our local businesses may not be able to weather this storm. And as local businesses fare, so does the Chamber.
Our primary role in the community is to support local businesses. We do that by hosting nearly 50 events per year, including networking meetings, workshops and seminars, happy hours and business forums. We spearhead a collection of holiday-themed events and promotions in support of local business from Valentine's Day through Christmas, encouraging the community to Think Local First! And we act as a pseudo marketing department for our smallest entrepreneurs, sharing their news and specials with the community. And we hope to continue to do all of that, but our funds, like many others, are at their lowest level in years.
True to our amazing community, the Chamber has heard from a great many residents asking how they can help the Chamber and those businesses that that are struggling during this time. So, we've launched a new program giving local residents a way to help support local businesses (in addition to shopping and dining local) by becoming a LoveLFLB Community Partner. We welcome everyone to join this effort by investing in the Chamber to support the events, promotions, businesses, and spirit that make these towns so special.
With a contribution of $25, $50, $100 or more, Chamber Community Partners will be supporting the work of the nonprofit organization whose mission is to connect and unite local businesses and the community through partnership and innovative strategies to ensure the prosperity of Lake Forest and Lake Bluff. Contributions will help fund the Chamber's efforts including 'Think Local First' initiatives, traffic-driving promotions for merchants and service businesses, networking and educational opportunities for business growth, and community-wide events such as Sip & Strolls, Auto Show, Uncorked, and Cocoa Crawl to bring visitors and attention to the downtowns and shopping districts.
Community Partners will receive informative enews blasts, invitations to special events and discounts throughout the year—and they'll be acknowledged on the Chamber's website.
We humbly ask you to consider making a contribution and becoming a Community Partner for the 2021 calendar year. Visit the Chamber's website:  www.lflbchamber.com for details.
Thank you in advance for partnering with us!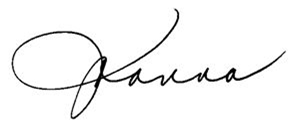 Serving Up Support for our Restaurants
November 13, 2020
Welcome to our first official LF/LB Chamber Blog post!  Each week we will share local business news, community insight from our vantage point and more, right here.  The Chamber's focus is to connect businesses, community members and our municipalities and we'll use this forum as one way to do just that.
Not surprisingly, the most immediate concern continues to be the health of our local restaurants and bars, especially those that rely heavily on dine-in business.  As you already know, due to escalating Coronavirus cases across the state and in Lake County, the Governor issued a mandate restricting indoor dining – and this, just as the changing season began driving us all indoors.
We've all watched the restaurants pivot over the past few months, adapting dining areas, installing outdoor tents and heaters, offering contactless carry out and delivery and, very importantly, safeguarding their patrons' safety by adhering to updated mask mandates and health department guidelines.
We are fortunate to have such dedicated business owners and operators in our towns and, very importantly, to also have municipalities that are doing everything they can to make accommodations possible.
And the Chamber has been working non-stop to help.  We have watched in awe as they have continued to navigate through the crisis with a spirit, resiliency and a willingness to collaborate, and innovate – and we have seen our wonderfully supportive community rally to help them confront what some days seem like relentless challenges.
Unfortunately, the strain is now escalating.  The restaurants have continued to serve us but the relentless challenges and spiraling costs due to necessary accommodations are taking their toll.  Some have had to cut back hours of operation, reduce staffing, limit menus, and more.
Now, more than ever, it's time for us to turn the tables and serve up some support for them.
How?  To patronize our local businesses, order up something for yourself or others from your favorite places – or buy a meal for someone else to "pay it forward".  And we can create special events – we can turn the tables on the generous eateries that have supported our community's fundraisers, team dinners and organizations by creating special events with carry outs that benefit the business, too.
We've made it easy… simply visit the Chamber's FOOD & BEVERAGE PAGE for a convenient list of establishments where you can pick up grab and go items and order carryout and delivery with convenient links for placing online orders.  And if you're interested in partnering with one or more restaurants for an event don't hesitate to get in touch with us to brainstorm and/or connect you.
Thanks in advance for joining the movement!  Our fabulous restaurants are a critical facet of our vibrant community, and now's the time we all can do our part in serving up support for them.
A toast to you all…