LAKE FOREST
LAKE BLUFF
CHAMBER
The Power
of
Connection
June 16 | 7:30 -  am 
Make B4Work a monthly habit!  Join us for a delicious breakfast, a congenial atmosphere and the opportunity to meet and mingle with new and old friends to build a wider business network for those ever-important referrals.
Be sure to RSVP by 5 pm the Wednesday before the event to have your contact info included in the promotional handout at the event – and feel free to invite other businesses to join us. You can't beat the price – admission is free for LF/LB Chamber members and $15 for non-members.
An RSVP is required – sorry, no walk-ins can be accommodated – and be sure to sign up no later than 5 pm the Wednesday before to take full benefit promotion for your business. Register HERE!
June 23 | 7:30 - 9 am 
Want to find out what's happening in Lake Forest and Lake Bluff?  Join us for breakfast and find out!  Lake Bluff Village President Regis Charlot and Lake Forest Mayor Stanford "Randy" Tack will offer an overview of the latest information about our communities at this popular annual event for the whole community -- all are welcome. The admission fee of $40 includes a beautiful breakfast buffet and the opportunity to share the morning with colleagues and neighbors.
An RSVP is required -- sorry, no walk ins! Register HERE.
(Please note that the registration deadline is 12 noon on Tues., June 20).
June 28 | 5:00 - 7:30 pm 
Enjoy food, cocktails and mocktails from local restaurant neighbors as well as music and fun activities for all ages.
Food and drinks will be available for purchase from Left Bank, LF Juice, Le Colonial and Sweets with a percentage of proceeds donated back to Fill a Heart for Kids.
This is a free event and the community is invited to join us in this celebration!  We kindly ask for your registration in advance for planning purposes HERE.
In case you missed it, enjoy a recap of our Real Estate & Home Improvement Showcase!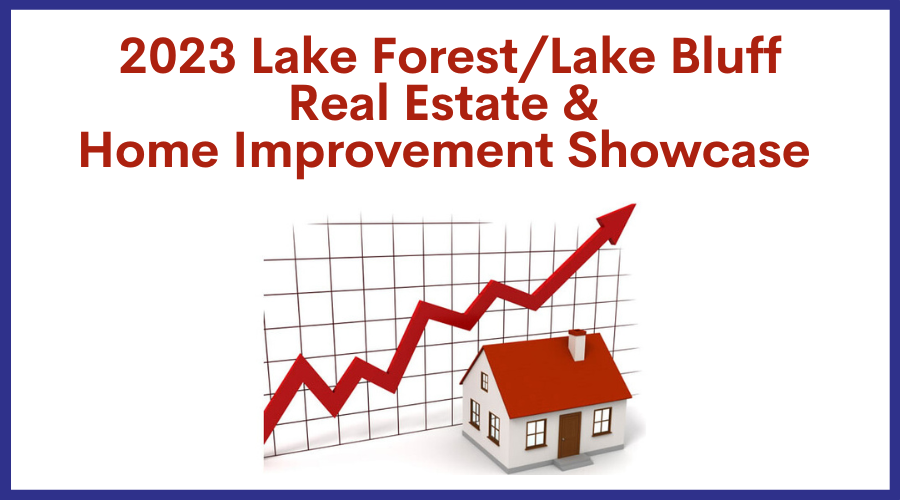 Thank you to everyone who attended our recent Real Estate and Home Improvement Showcase.  We enjoyed lunch, networking, wonderful speakers and a great group of showcase exhibitors.  Thank you to our speakers and exhibitors for sharing their time and expertise.  Please visit our event page to view a wonderful gallery of photos, courtesy of Cecily George Photography and a video recording of the real estate update courtesy of Blue Sky Video Productions.
Chamber Checks are a perfect give for all ages. They can be purchased at the Chamber office. Details
HERE
Join us in welcoming our newest members!
We are so grateful for the support of the Chamber community.  We were thrilled to welcome these new members in 2023.
Do you know someone that might be interested in joining the Chamber? If so, click here to let us know and we will follow up. We would love to thank you with a $20 Chamber Check if they join.
Thank you to our partners & sponsors...


Click here to receive our monthly community enewsletter with all the LF & LB events and business news that you need!
The Mission of the LF/LB Chamber is to connect and unite businesses, community members and both municipalities
through partnership and innovative strategies to ensure the current and future prosperity of
Lake Forest and Lake Bluff, the extraordinary place we work, play and call home.