Join friends, neighbors and colleagues in making a difference in our corner of the world...
The LF/LB Chamber's NONPROFIT ALLIANCE is a vibrant partnership of the wonderful organizations, institutions and initiatives in our communities. 
One of the cornerstones of Lake Forest and Lake Bluff is the generosity of residents who regularly make contributions of their time, talent or treasure. Enthusiastically working alongside neighbors they give back, lift up, educate, and open doors for countless others.
With this volunteer portal the Chamber is happy to be able to provide the means for Nonprofit Alliance members and volunteers to connect. Simply follow links below to learn more about the impactful work of these partners and how we can all help -- all ages welcome. Have an idea, comment or interest in connecting? Reach out to the organization directly or please feel free to in touch with us HERE.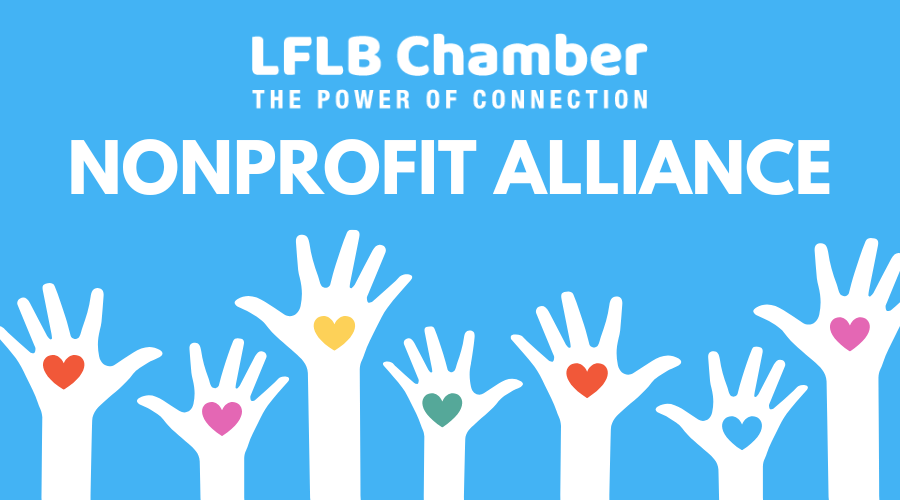 Nonprofit Alliance Members
A Safe Place
American Legion, McKinlock Post No. 264
Artists on the Bluff
Bandits Lacrosse Club
Career Resource Century
The Church of the Holy Spirit
Citadel Theatre Company
College of Lake County Foundation
College of Lake County Southlake Campus
Deer Path Art League
Elawa Farm Foundation
Elderwerks Educational Services
The Episcopal Preschool
Fill a Heart For Kids
First Baptist Church of Lake Forest
First Presbyterian Church of Lake Forest
Forest Bluff School
GPF Foundation
Grace United Methodist Church
Great Lakes Adaptive Sports Association – GLASA
History Center of Lake Forest-Lake Bluff
International Chamber Artists
Kiwanis Club of Lake Bluff & Lake Forest
Lake Bluff Elementary School District 65
Lake Bluff History Museum
Lake Bluff Public Library
Lake Bluff Women's Club
Lake Bluff Youth Baseball Association
Lake County Symphony Orchestra
Lake Forest Academy
Lake Forest Civic Orchestra
Lake Forest College
Lake Forest Country Day School
Lake Forest International Club
Lake Forest Library
Lake Forest Open Lands Association
Lake Forest Place/Presbyterian Homes
Lake Forest Soccer Association
Lake Forest Swim Club
Lake Forest-Lake Bluff Artisan Guild
LFBA Scouts Baseball
Lions Club of Lake Forest-Lake Bluff
Midwest Veterans Closet
Montessori School of Lake Forest
Mothers Trust Foundation
Music Institute of Chicago
Mustard Seed
National Museum of the American Sailor
Newcomers Club of Lake Bluff/Lake Forest
Northern Illinois Food Bank
Paws for Patrick
Reading Power Inc.
Rendezvous Arts
Rosalind Franklin University of Medicine and Science
School of St. Mary
SCORE North Cook and Lake Counties Chapter
The Beacon Place
Vitalant
Woodlands Academy of the Sacred Heart
LFLB Artslink Participants