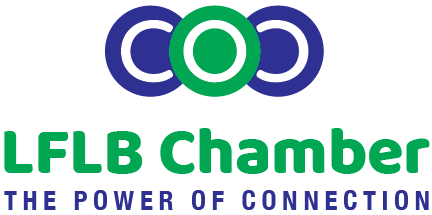 Toward the end of 2020, the Lake Forest/Lake Bluff Chamber of Commerce conducted a self-assessment to determine how we can best serve our members and the community during this era of incredible change now and into the future.
Through countless interviews and surveys of local stakeholders, we learned a lot and used that data to better define our guiding brand principles and update our mission. Along with that came a new look to accompany our fresh outlook!
OUR MISSION:
The Mission of the LF/LB Chamber
is to connect and unite businesses, community members and both municipalities
through partnership and innovative strategies to
ensure the current and future prosperity of Lake Forest and Lake Bluff,
the extraordinary place we work, play and call home.
OUR VALUES: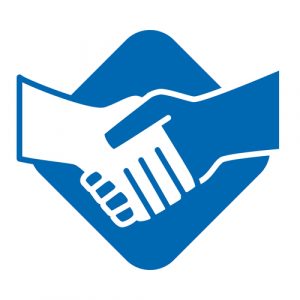 Partnership
We at the Chamber view partnerships as the core of our existence. We operate in partnership with local businesses and organizations, the City of Lake Forest, the Village of Lake Bluff, the residents of our towns and visitors to our community. We create alliances and help groups collaborate on initiatives to realize our shared goal of current and future prosperity for Lake Forest and Lake Bluff.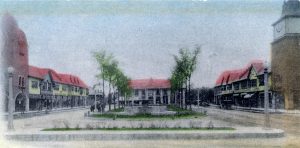 Innovation
Well over 100 years ago, both our towns were founded on innovative principles. Lake Forest's Market Square is just one examples of a new concept that took root in our area and influenced others around the globe. The earliest residents of our communities were some of the most innovative industry pioneers of their time. While our towns retain historic charm and long-standing traditions, we're made up of innovators...people who take chances and change the world. The Chamber celebrates this spirit by continually adapting new and innovative strategies to serve our community.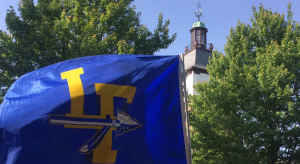 Community
Not only are we an amazing community, but we have amazing community spirit. What we know, and what was confirmed by our surveys is that people love living in--and visiting--Lake Forest and Lake Bluff. It's the fun activities, the friendly wave, the safe streets and the general feeling of help and support from neighbors that make this place special. One realtor noted that people are so friendly that no one honks here. But deeper even than all that, Lake Forest and Lake Bluff are home. The Chamber is committed to keeping our community a vibrant place to call home and we encourage you to celebrate with #lovelflb on your social posts and communications.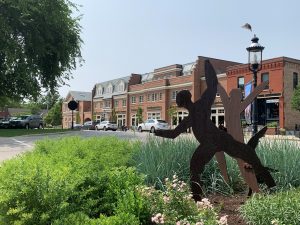 Connection
The Chamber's new tagline was borne out of this attribute which was so prevalent in our conversations with business owners, municipal officials, non-profits and residents alike...the Chamber is the conduit, the bridge, the liaison, the glue, the network that brings together the commerce and the community that helps contribute to the quality of life in Lake Forest and Lake Bluff. 2020 taught us alot, and one common theme is the importance and value of connection with others. So join us in celebration of The Power of Connection.
OUR VISION
To continually improve the quality of life in Lake Forest and Lake Bluff
by building a vibrant and prosperous community
utilizing innovative strategies aimed at
business support, community connection,
municipal partnership and economic development.
OUR LOGO
Our updated logo aims to represent the Chamber's brand and mission. Created by Megan Stockton, Lake Forester and former owner of Gifted, Inc., the logo is intended to show connection as the letters COC (for Chamber of Commerce) form a link, which can also be viewed as two chairs at a table. Dubbed 'coffee talk,' the image personifies our intent to connect--with others, but also to connect others to one another. The logo is comprised of updated shades of blue and green that represent our community so well....the Lake, the trees, and also our continued prosperity. The tagline 'The Power of Connection' is included to reinforce the Chamber's mission.