Think Local First for Mother's Day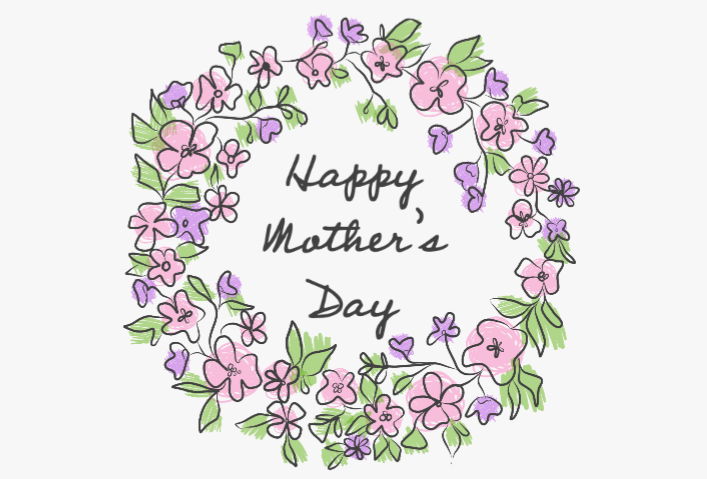 Shop online, by phone or by appointment with our local businesses that offer great gift options for Mother's Day gifts...or click here to purchase gift cards!
Bedside Manor
847-295-8370

Shop is open for private shopping, or customers can shop online. Phone orders being taken for curbside pick-up.  
C. Saville Photography
847-644-7339
Email Caitlin to book a mommy & me session (currently running a Mother's Day special) or to book a regular photo shoot at a later date when restrictions are lifted.
Cecily George Photography
Email Heidi to book a socially distant family session or book a session for a later date.
Date Night Boutique
847-571-1774
DNB gift cards now available to purchase online! DNB offers babysitting services, tutors, grades K-12 including college prep. (in-home and virtual) and more, visit their website for a full list of services!
Enaz 
847-295-8370

20% off everything in store and online (online shoppers pleases use code: STAYATHOME at checkout).  Please DM via Facebook or Instagram to arrange a "virtual" shopping or private in store appointment.  Free local delivery as well as curbside pickup available.
773-793-8491
Fiore Press is a boutique letterpress and design studio specializing in custom letterpress invitations and announcements for all of life's important celebrations as well as social stationery and business correspondence.  Please visit website for online ordering.  Limited items are available for purchase locally at Gifted Lake Forest.
Fit for Life Fitness & Rehab Clinic
847-234-4847/please email Susie Duttge to purchase a gift certificate (please include best phone number to call back)

For this shelter-at-home Mother's Day, we are offering our 6 session package for exercise, with a Medical Exercise Specialist, to work on Mom's goals with full evaluation of her needs and guided one-on-one programming through tele-sessions. The sessions can be used to build well-rounded strength and flexibility, or to develop a healthy running program, to address achy back, shoulders, knees or any other joint area in need, or all of the above. Normally, a 6 session package is $540. This Mother's Day we are offering it for for $459
Flowers by Katie Ford 
847-235-2243

Please call to place an order via phone or orders can be placed via website.  Katie and her team are also "Flowering it Forward" for people in need of a pick-me up FREE OF CHARGE.  Please DM Katie on Instagram with name and address.  
Forest Bootery 
Gifted 
847-235-2573

Doors are closed to foot traffic but Gifted is still here!  Shop online HERE , email STITCH@GIFTEDLAKEFOREST.COM or call 847-235-2573 for virtual shopping.  Gifted is still here to help you find the gift you need will delivery locally for free or help with a curbside pickup!  If you are out for a walk check out their new window display full of Mother's Day inspiration!
Initial Choice 
847-234-5884
Store is temporarily closed, but shop online or call us during our limited hours, Mon-Fri, 1:00 - 5:00 pm.  We offer help shopping, pick-up, drop-offs and deliveries from the back door.  Please call, text or email info@initialchoice.com.  
JMcLaughlin
847-234-5884
Store is closed to foot traffic but shop online, email or call the store to place and order for free local delivery or safe curbside pickup. 
Katherine Jean Photography
773-405-0960
Local family photographer now booking Mother's day Mini Sessions that will take place at a future date and/or regular photography sessions in client's own backyards while adhering to social distancing. Please visit her website or call to book a session - the perfect gift for mom!
224-544-5399
Doors are temporarily closed, but you can shop online or call the store for help!
Lake Bluff Brewing Company 🍺 🚘
224-544-5179 (Lake Bluff Brewing Company Tap Room) or 847-735-8900 (Donati's Pizza)

30% off all merchandise at lbbrew.com/store with coupon code LBMOTHERS.  LBBC Growlers are available for pick-up at the Brewery Tap Room and also available for purchase at Donati's Pizza.  Call ahead for curbside pickup or walk in to purchase inside LBBC or delivery from Donati's.  NEW: LBBC's Neighbor's Club - pay to join, get lots of discounts on beer and merch, www.lbbrew.com/store
Lake Forest Book Store 
847-234-4420
Doors temporarily closed but you can shop LF Books online! Or call for help with books, gifts, puzzle and more.  Curbside pickup or free at home delivery for the Lake Forest and Lake Bluff area.
Lake Forest Flowers 
The Lake Forest Shop 
Laura Lance Designs 
Shop online for luxe bags with custom painted designs and more.
Lillie Alexander 
847-295-8686

Shop temporarily closed, please call to schedule a safe private shopping appointment.
Magdalena European Med Spa
847-436-1864
Shop temporarily closed however, offering 20% off gift certificates (available to purchase  online), 15% off plus free local shipping (over $50) of all products except SkinBetter that also ship free on all amounts.
M on the Square 
847-604-4255
Shop closed to foot traffic, however contact free delivery is being offered as well as curbside pick up.  Please call, email missy@monthesquare.com or order online!
847-735-0211

Currently, the shop is closed however offering a selection of jewelry, scarves, home goods, women's clothing, children's products & more online for curbside pickup.
Pasquesi Home and Gardens 
847-615-2

700

Shop NOW OPEN to foot traffic and is also taking phone orders to be processed for curbside pickup at the Warehouse pickup area at the store.
Posh Papatiere 
847 -757-4403
Shop Posh Papatiere on Etsy, FB or Instagram for graphic design, gifts & event planning.
Suzy's Swirl
224-544-5189
Suzy's Swirl is open for Online Ordering and Curbside Pick Up:  Order Mom the Sweetest Gift for Mother's Day -  Mother's Day Celebration Box (4 Pints - 4 Toppings - Color Changing Spoons $38.99)
Twigs Florist 
847-234-8944 

Shop temporarily closed to foot traffic however for now you can order online or call contact free scheduled pick up or delivery.  Safely shop the great selection of cards in the window as well!
Valentina 
847-535-9600/847-337-7575

Shop temporarily closed however offering virtual shopping with 25% off EVERYTHING plus gift certificates 25% off.
Wellness Solutions 
847-295-1241

Studio remains open and offering wellness solutions including BioCharger sessions to promote immune support, give cells energy and fight off germs.  1 on 1 services with therapist in a sterile environment.  
Purchase Gift Cards from local businesses HERE!