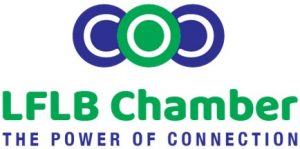 POSITION AVAILABLE: Marketing & Communications Manager (part-time position)
 Join the team of the Lake Forest/Lake Bluff Chamber of Commerce, a vibrant community and business association committed to promoting our communities and to helping our members grow their businesses, their network and their impact!
THE CHAMBER
Serving our communities since 1953, today's Chamber is comprised of almost 400 businesses of all sizes and types who are seeking the power of connection – they participate in events and educational presentations to enhance their skills and perspective for success, benefit from business promotion through publications, media exposure and events, and they are presented with opportunities to establish valuable collaborations and connections with peers and with the community. The Chamber also partners with both the City of Lake Forest and Village of Lake Bluff to promote the economic vitality of the municipalities it represents.
THE POSITION
The Marketing & Communications Manager is responsible for designing and implementing a creative and comprehensive marketing strategy for the Chamber to support its mission, initiatives, members, and as many as 60+ events a year. The ideal candidate will be creative, "think outside the box", enjoy variety, and thrive in a stimulating environment with lots of people contact as part of an energetic team of five. A strong background in marketing and communications is required and a familiarity with the Lake Forest/Lake Bluff area is a plus. This is a part-time position of 15-20 hours per week that reports to the Executive Director and allows for working remotely.
Among the position's responsibilities are the following:
Planning & Strategy
Establish and execute a multi-faceted marketing/communications strategy with the goal of engaging the business community, communicating with members, promoting their businesses, attracting potential Chamber members, promoting our communities and their assets, and storytelling on behalf of the Chamber.
Media Relations
Develop and maintain excellent working relationships with local and regional media contacts to generate earned publicity and secure appropriate placement of Chamber and business news, calendar entries and promotion.
Create/submit media releases for events and news to share with editors and reporters
Writing & Editing
Create e-blasts to communicate with membership about events, business/government alerts, Chamber offerings and information of interest
Prepare content for the website, media submission, and brochures/handouts
Arrange for and write interviews to showcase Chamber members
Online/website content & management
Maintain the Chamber website, update all pages, create/post content
Monitor analytics for website and all marketing channels
Coordinate multi-channel promotion in partnership with the Social Media Manager (Facebook, Instagram, LinkedIn, Twitter)
Graphic design
Design flyers/collateral, ads, signs and displays, as needed
Community Guide & Shopping & Dining Guide
Curate content and serve as editor of the Chamber's annual Lake Forest/Lake Bluff Community Guide and Eat-Shop-Play Shopping & Dining Guide
KNOWLEDGE, EDUCATION & SKILLS REQUIRED
Previous marketing experience and demonstrated expertise
Bachelor's degree in marketing, business or a related field preferred
Excellent organizational, verbal and written communication skills
Expertise in marketing strategy, website maintenance
Skills to work effectively with website management, content, and online media platforms
Proficiency in Microsoft Office Suite and standard design applications (Canva, PhotoShop, InDesign; Illustrator; others)
Photography and videography experience a plus along with capability to post pictures and videos on digital platforms
Self-directed with the ability to work in a busy environment
Creativity and willingness to "think outside the box" to develop innovative approaches
Strong attention to detail
Knowledge of communities of Lake Forest and Lake Bluff a plus
APPLICATION PROCEDURE
To apply please submit a resume and a cover letter describing strengths and interest in the position via email. We request that applications and all inquiries about the position be communicated via email to LFLBchamberstaff@gmail.com – no phone calls, please.