Kids 1st thru 12th Grade:
    Be the Winning Designer of the
          2019 Lake Forest/Lake Bluff Chamber of Commerce
Holiday Button!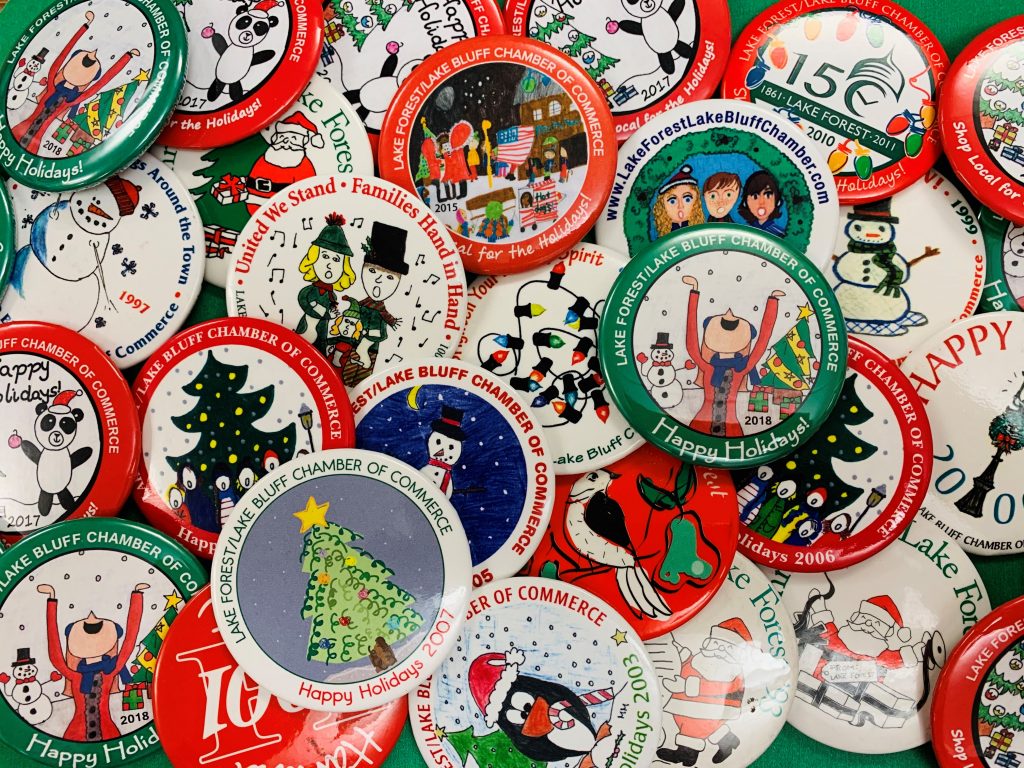 The first-place winner's design will be featured on the 2019 button which will be distributed at Lake Forest's annual tree lighting ceremony, and available at area merchants throughout the holiday season.
The top three winners will receive Chamber Check gift certificates:
1st Place:         $100 in Chamber Checks
2nd Place:        $40 in Chamber Checks
3rd Place:         $20 in Chamber Checks
Chamber Checks are redeemable at Chamber member businesses throughout Lake Forest & Lake Bluff
DIRECTIONS FOR SUBMISSION OF ART:
Please submit your design on paper, not digitally, as a 5-inch circle.
Click here to print a blank 5-inch Circle for Holiday Button Design
Your original design should communicate a winter, holiday or shopping theme.
The finished button will be a laminated circle of 2½ inches in diameter, but we'll reduce it to the proper size.
Please note: DEADLINE for entries is Monday, November 4, 2019
NAME___________________________________________________________
SCHOOL____________________________________________Grade _______
ADDRESS________________________________________________________
CITY/STATE/ZIP___________________________________________________
PHONE___________________EMAIL__________________________________
Please complete this form, enclose your artwork, and submit the entry to:
Lake Forest/Lake Bluff Chamber of Commerce
 272 E. Deerpath, Suite 106, Lake Forest, IL 60045
847.234.4282
info@LFLBchamber.com