Business Building Workout Webinar Series Videos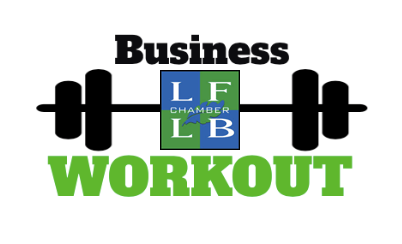 In April and May, 2020, the LF/LB Chamber offered a series of webinars to connect, support, and help local businesses in a COVID-19 impacted marketplace focusing on the fact that building your business in our new normal will require new business "muscles" to survive, thrive, and grow.
Building Muscles to Get Your Business Moving featured the following schedule of practical and informational webinars featuring local business owners and community leaders. The program was a collaborative partnership between the LF/LB Chamber and Suzy's Swirl Co-Founder Kathy Wood.  Kathy is also the Founder of Kathleen Wood Partners, a nationally recognized growth strategy firm specializing in small business development.    www.suzysswirl.com  www.kwoodpartners.com
---
Past Webinars:
Your Leadership Mindset – You've Got to Be In it to Win It
(Presented on April 28, 2020)
Stephen Drum shows you how to shift your mindset to shift your business, and encourages attendees to make the shift now. He explains how you can control your destiny by creating it today.
Presented by retired Navy SEAL Stephen Drum
Stephen Drum is a retired combat-tested Navy SEAL Master Chief who has 27 years of experience leading and developing high-performance teams.  As a speaker and consultant, he has helped individuals and organizations such as CDW, Horizon Pharma, and 9 Energy develop leadership and performance strategies, so they can plan, prepare, and execute at the highest levels when it matters most.
Strategic Pivots: Move Your Business for Success/Opportunities
(Presented on May 5, 2020)
With guests Gifted owner Megan Stockton & Donati's Pizza owner Jeff Urso, this webinar showcases the value of "thinking outside the box" to unlock potential business and expand the opportunity to increase your customer base.
Presented by Gifted owner Megan Stockton & Donati's Pizza owner Jeff Urso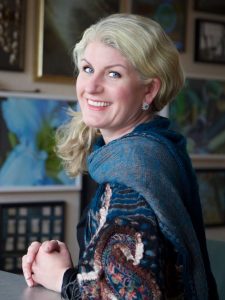 Megan's background includes graphic design, marketing, merchandising, product development for over ten years at Gifted, and prior for DraftWorldwide, Ernst & Young, Abbott/Ross Labs and others. Her creative marketing background allows for dynamic communication via social media and local events. She sources new product constantly, finding goods that add value to both retail and commercial clients' needs. She's finding that the current pandemic highlights our need to be evolving and adapting as business owners. Each day brings new and often unforeseen circumstances, but also opportunities to add value to our customers. She and her family live in Lake Forest.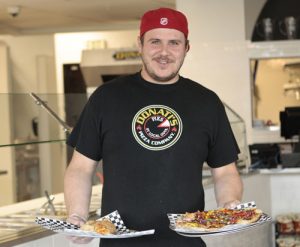 Jeff Urso graduated from Lake Forest High School in 2003 and jumped into business ownership opening the original Donati's Pizza in east Lake Forest. His business acumen and early success led to a move to larger space in Lake Bluff to accommodate his increased business. Jeff's passion for his work, commitment to the local area and selfless giving have solidified his status as a cornerstone of the business community.
Connecting with Customers in a Socially-Distanced World
(Presented on May 12, 2020)
Matt Barba shares insight into his strategies for connecting with customers including creative marketing ideas that work. He shows how community collaboration leads to customer connectivity.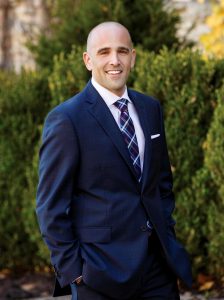 Presented by Deer Path Inn General Manager, Matt Barba
With over 25 years of experience in the hospitality industry, Matt Barba knows how to take care of people. In his 5 year tenure as General Manager, the Deer Path Inn has been named Best Resort Hotel in the Midwest by Travel & Leisure Magazine and tied for 66th in the magazine's "Top 100 Hotels in the World." He's overseen the management of multiple properties and held various management positions at some of the most renowned hotels in country. Matt will share insight into his strategies for connecting with customers.
May 19 - Planning Your Future Today


(Presented on May 19, 2020)
Kathleen Wood & Jim Vaselopulos draw from the previous three webinars to offer attendees a focus on leadership skills and the means to guide their business through the process of identifying priorities and developing the course forward.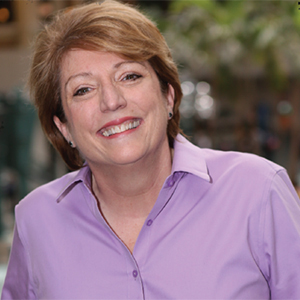 Presented by Kathleen Wood & Jim Vaselopulos
As former president and COO of Raising Cane's Chicken Fingers, Kathleen led a recovery effort that resulted in unprecedented growth in sales, workforce and locations. Now as CEO and founder of innovative growth strategy firm, Kathleen Wood Partners, LLC, she lends her expertise to business leaders focused on growth, leadership and transformation, and has gained recognition as the "entrepreneur whisperer" for her rare ability to quickly and effectively translate vision into practicality.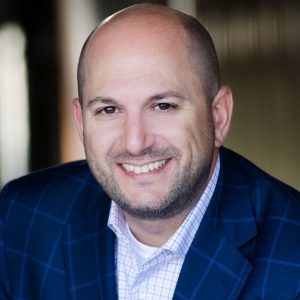 Jim is the founder of Rafti Advisors, and a sought-after executive coach focusing on leadership, strategy, and business development. He helps early stage companies get off on the right foot, growth stage companies push through plateaus and mature companies with strategic shifts and complex challenges. He is also the co-host of The Leadership Podcast.