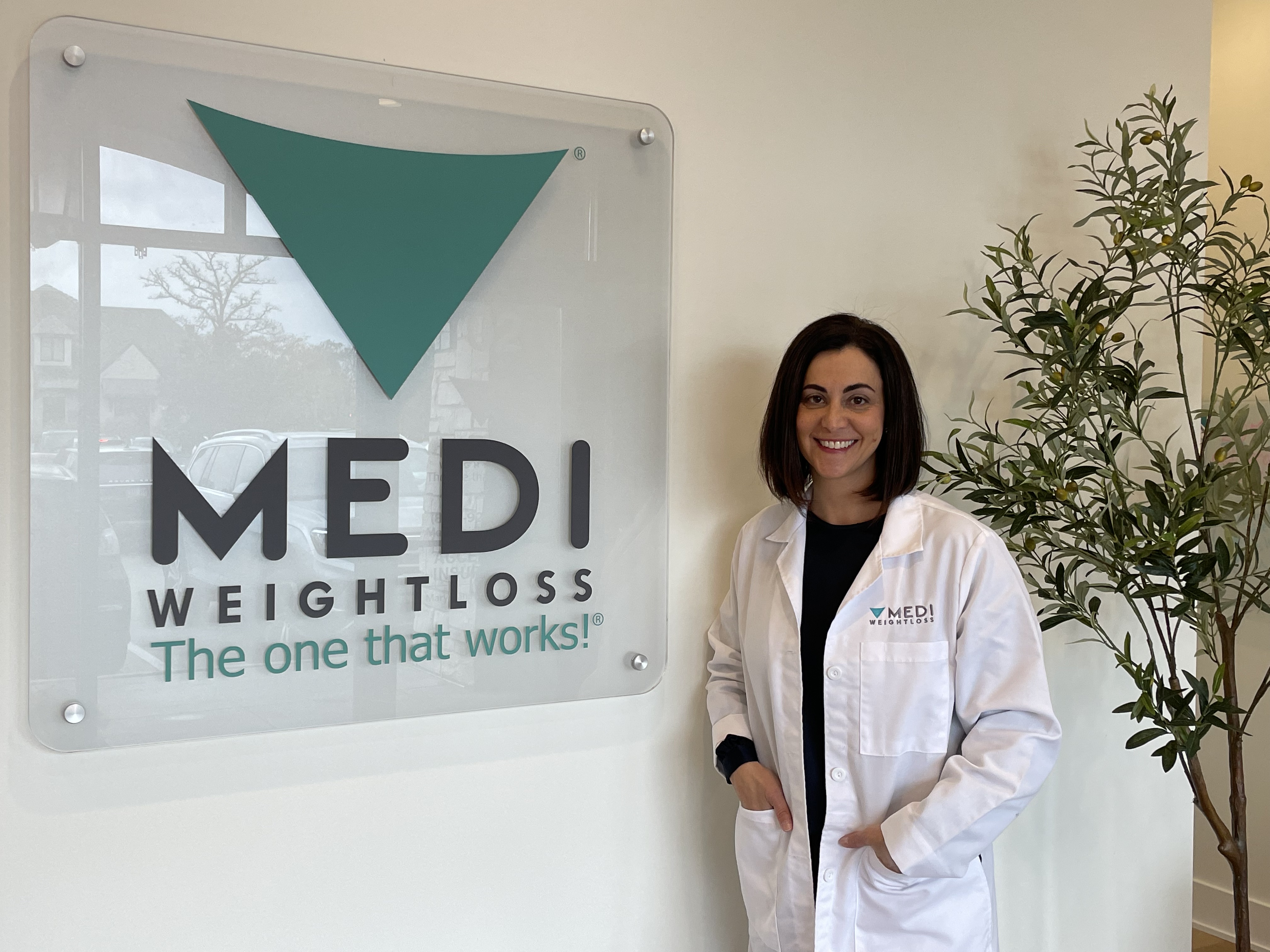 Member Spotlight: Dr. Mary Dana Foggetti, DO, Board Certified Physician & Medical Director, Medi Weightloss, Lake Forest
Lake/Forest Lake Bluff Chamber: Tell us about the Medi Weightloss Program and what makes it unique and effective?
Mary Dana Foggetti:  The Medi-Weightloss program® is a medically-supervised lifestyle intervention that provides patients a comprehensive and personalized  approach to weightloss. Created by a team of board-certified physicians, nutritionists, and epidemiologists, our program is 100% based on scientific studies and evidence. As a result, our program is the only physician supervised weightloss program that is recognized and accepted by most major insurance carriers.
After an initial in-depth consultation and appropriate medical testing, we put together an individualized program which includes a nutrition and exercise plan. It also includes, patient education, supplementation, and all the essential comprehensive support for long term maintenance. If indicated, we also have the option to prescribe FDA-approved medications.
LF/LB: What inspired you to pursue medicine and weight loss as a specialty?
MDF:  I chose medicine because I knew it would allow me to interact and care for so many people. With my continued studies, I was always looking to be an expert in a specific field. I became inspired by the recent understanding of the complex pathophysiology of obesity that has advanced the treatment of obesity which has helped so many people improve and prevent weight-related cardio-metabolic complications, namely, type 2 diabetes, hyperlipidemia and hypertension.
LF/LB: What is your vision or hope for the future of your practice?
MDF:  Obesity is a chronic, progressive and relapsing disease. My vision is to be a center of continued life long support and compassionate care for our patients. Our team is not only professional but also genuinely caring and dedicated to ensuring all needs are met. We place importance on patient well-being, staying up-to-date with advancements, and fostering a collaborative, supportive team environment.
LF/LB: How does your Medi Weightloss practice hope to support or give back to the community?
MDF:  With one in three Americans being affected by metabolic syndrome, our community is facing a rising global prevalence associated with increased morbidity and mortality and reduced quality of life. We are committed to helping improve the health of our community by engaging the community, raising awareness and focusing on preventative health efforts.
LF/LB: Is there anything else you would like to share about your practice or yourself?
MDF: Our motto is "The one that works" because we have clinical studies proving its efficacy. In only 13 weeks, our patients lose, on average, 29 pounds, and 45% of patients no longer have Metabolic Syndrome! At 1 year, we have shown a 78% eliminated risk of metabolic syndrome. Our clinic differentiates itself through personalized care, evidence based recommendations and a commitment to patient education.