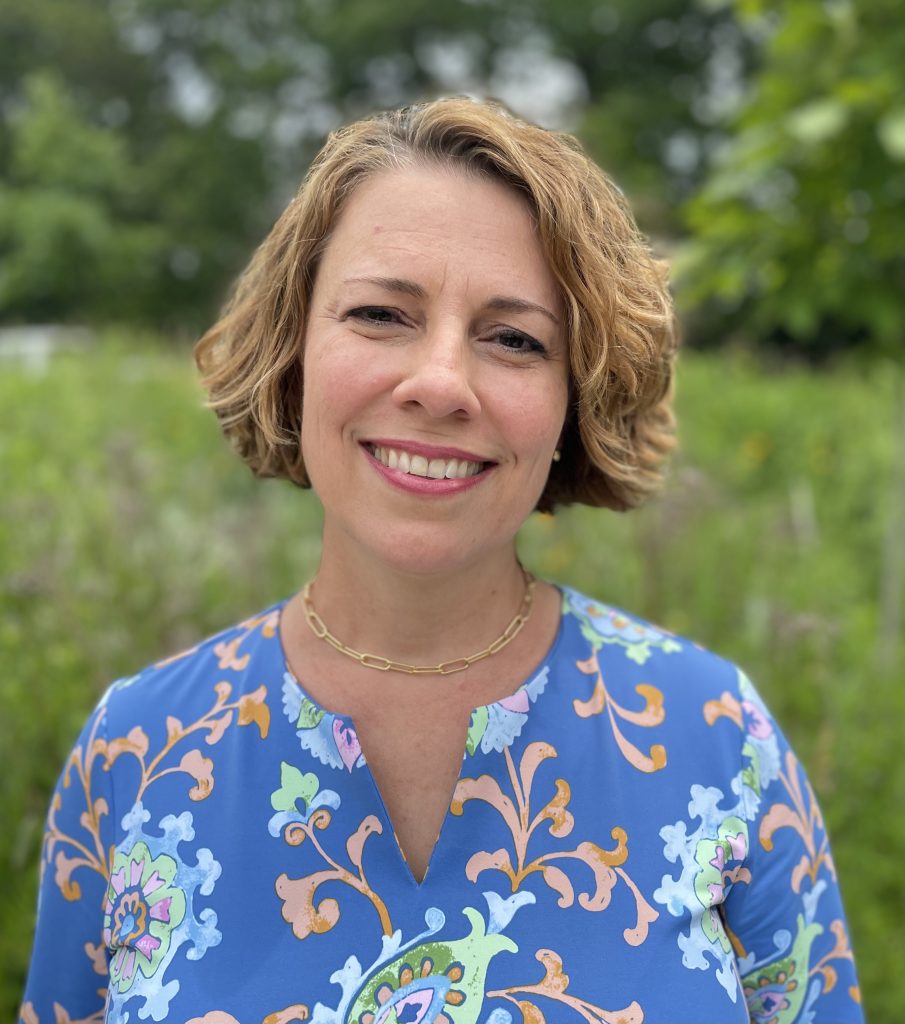 Member Spotlight: Laura Earls, Head of School, Forest Bluff School
Lake/Forest Lake Bluff Chamber: Tell us about Forest Bluff School, what age children it serves and what makes your school unique?
Laura Earls:  Forest Bluff School is an internationally renowned AMI-accredited Montessori school where students ages 18 months-14 years can experience the joy and satisfaction of a self-directed learning approach that honors their innate curiosity, respects their individuality, and encourages their independence. A Forest Bluff School education focuses on the child's skills for discovery and exploration through hands-on learning opportunities at every age. The child-centered instructional methods allow students to take ownership of their learning and provide students with the skills and confidence to take risks, challenge themselves, and embrace their "failures" as learning opportunities. By allowing children the freedom of choice in their learning at every age, a Forest Bluff education provides them the opportunity to be the primary agents in developing their own intellect and character, an experience that is both profound and joyful.
LF/LB: Tell us a little bit about the women who founded Forest Bluff School and their inspiration to bring Montessori education to our community?
LE:  Forest Bluff was founded in 1982 by Paula Polk Lillard, Lynn Lillard Jessen, and Jane Linari. All three women were educators who loved to teach but were disheartened by the conventional approach to education in both the public and private sectors: the dividing of the day into strictly scheduled, short time slots for the teaching of separate subjects, and the constant interruptions this entailed; a universal emphasis on assigned nightly homework; consistent regular testing for memorization; and perpetual changes to the curriculum and teaching materials that were not proven by solid research. The women wanted to teach in a school that consistently put the needs of children above the needs of adults. They were all familiar with Montessori education and believed that its principles and practices were well-suited to meet their goal of serving the child first and foremost.
LF/LB: What is your hope and vision for the future of Forest Bluff School?
LE:  Our hope for Forest Bluff is its continued success in serving children and families through an approach that remains faithful to the educational philosophy of Dr. Maria Montessori, who believed education was instrumental in establishing peace in the world. She wrote, "An education capable of saving humanity is no small undertaking; it involves the spiritual development of man, the enhancement of his value as an individual, and the preparation of young people to understand the times in which they live." We will continue to strive toward Dr. Montessori's vision, while carrying on the beautiful traditions of Forest Bluff School and preserving its essential pursuit of maintaining the child as the primary focus of our mission.
LF/LB: How does Forest Bluff School give back to the community?
LE:  Every year, our Secondary Level students (ages 12-14) spend two weeks doing service-learning projects at a camp in northwest Wisconsin. In past years, this has involved building an amphitheater, canoe racks, and walking paths. During the winter, the same students go dogsledding in northern Minnesota, feeding and caring for the Canadian Inuit dogs and clearing the trails. Our students have also cleared buckthorn and collected native prairie seeds with Lake Forest Open Lands, as well as collecting books for Bernie's Book Bank. We'll also be a part of the Lake Bluff Holiday Market this December with our Secondary Level students' handmade gifts and baked goods.
LF/LB: Is there anything else you would like to share about Forest Bluff School or a Forest Bluff education?
LE: Now in its 40th year, Forest Bluff School continues to meet our initial two goals: to serve the basic needs of children in their self-formation and to do so as a successful not-for-profit business.
Students at Forest Bluff School not only exhibit academic excellence, but also the many qualities that constitute positive character development: empathy, integrity, perseverance, resilience, responsibility, initiative, self-discipline, self-reflection, and respect for themselves, others, and the environment. Our graduates are achieving excellent records at public and private high schools and universities, large and small, local and national.
Our forty-year journey of building a school has been rewarding in every sense. Our relationships with our parents are deep and lasting. Our love and respect for them, and for our children, know no bounds. Our alumni stand out as human beings who are kind, compassionate, intellectually curious, and not afraid of uncertainty or failure. They embody what our world needs today. https://forestbluffschool.org/