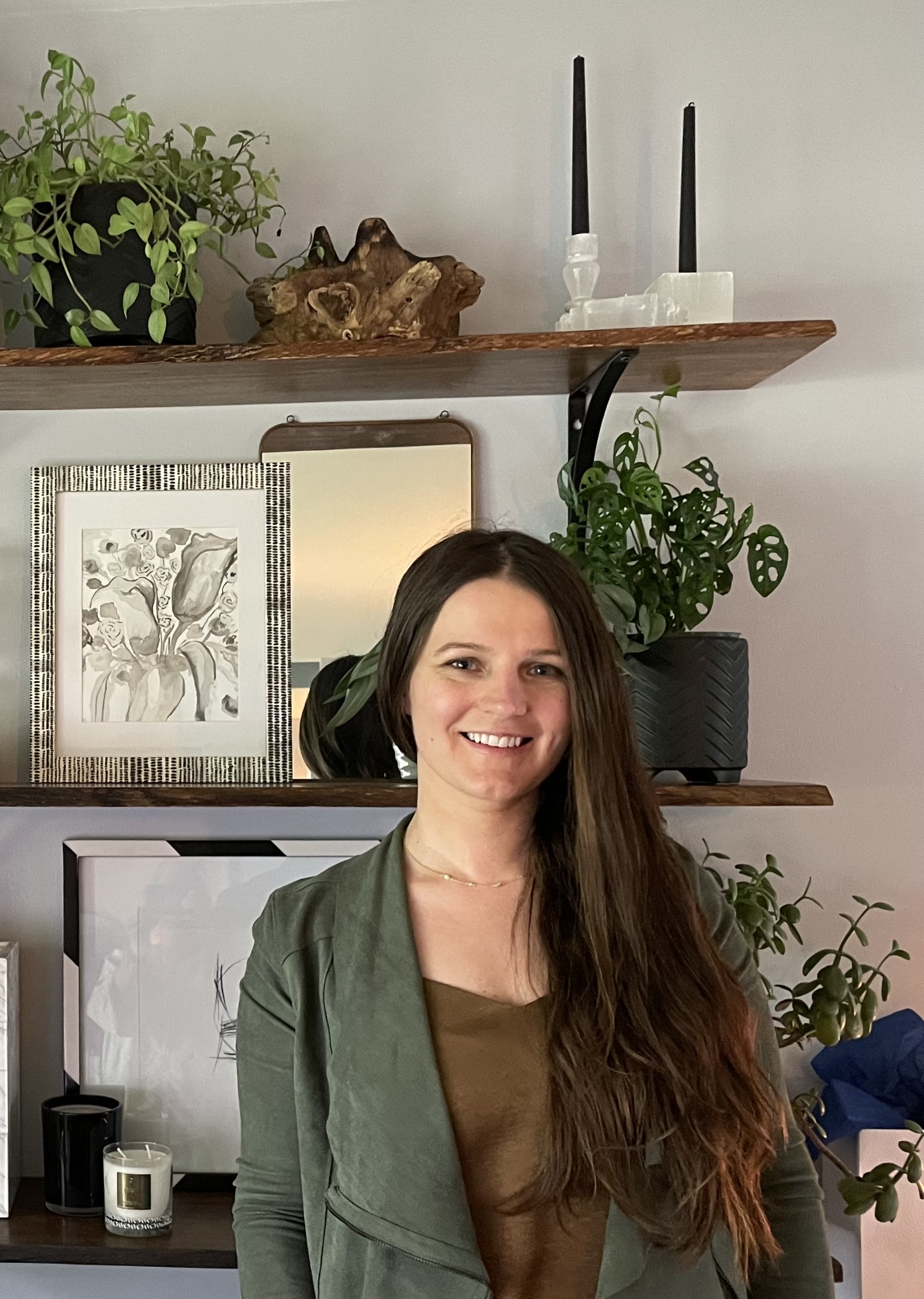 Member Spotlight: Inna Koval, Principal Designer & Founder, Monochromatic Designs, LLC
Lake/Forest Lake Bluff Chamber:  Tell us a little bit about Monochromatic Designs and the services you provide?
Inna Koval: We are a full-service residential interior design firm providing curated design service packages for new construction projects, whole-home renovations, and furnishings only (furniture, window treatments, accessories). We believe with the right design; every home can become extraordinary and we love helping our clients make that happen. With our design services we provide everything for the home, starting with an architectural review and space planning, exterior and interior designs, product, furniture and lighting selections, procurement and styling. Sometimes, all the clients will bring into a home are their clothes and we are happy to handle everything else!
LF/LB: What was your inspiration to open Monochromatic Designs and embark on a career in Interior Design?
IK:  I have been passionate about design since I was a young girl but found myself following a different career path early on, majoring in pre-med as an undergrad, later switching to business management and eventually embarking on a career with Deloitte Consulting.  During my early career years, I spent all of my free time doing freelance design projects on the side for family and friends, even using vacation days to spend time on design projects.  Finally, I decided to follow my passion and pursue a career in design full time.
LF/LB: What is your vision or hope for the future of your business?
IK:  We officially launched Monochromatic Designs in late 2020, starting the business in my home design studio.  I recently hired another designer to join my team to accommodate our growing list of clients!
LF/LB: How does Monochromatic Designs plan to get involved in the community? 
IK:  I am excited to support and be a part of this community.  We recently sponsored the Spirit of 67 Foundation's fall Home Tour and spring "In the Spirit of Style" fashion show events.  When I visit new clients, I charge a consultation fee -- 50% of which is donated to a non-profit of the client's choosing.  We've also partnered with Gratitude Generation, a local non-profit whose mission is to support neighbors in need while building a new generation of service minded leaders. We are donating our time to design their new office space. Gratitude Generation is also our featured non-profit for clients looking for a charity to donate to.
LF/LB: Is there anything else you would like to share about Monochromatic Designs?
IK:  We love growing with our clients.  We love repeat clients and developing lifelong relationships with them.  We would love to welcome you to our design family.  Please reach out if you are looking for design services and let's talk!