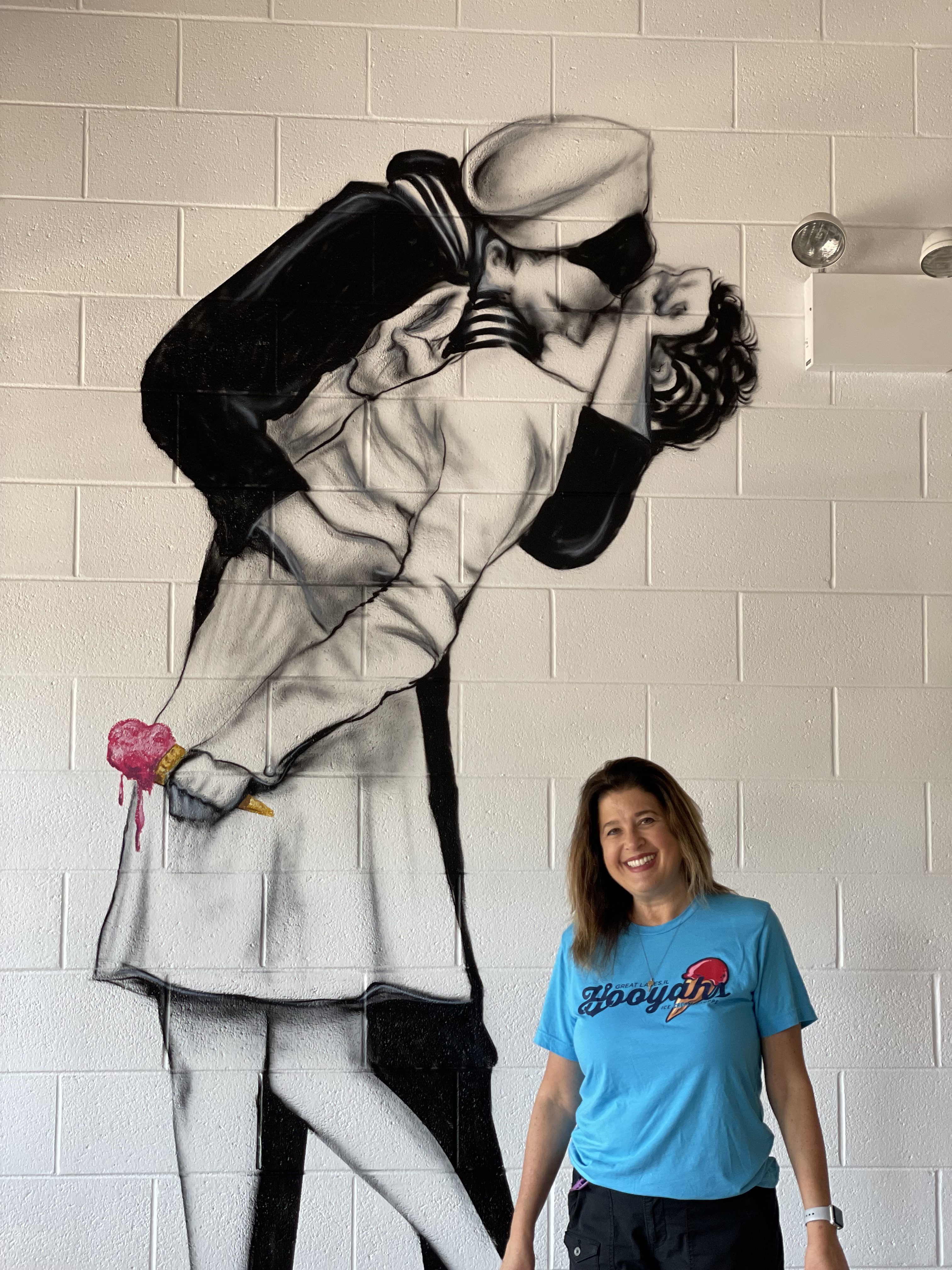 Member Spotlight: Kim Stams, Hooyahs Ice Cream Shoppe
Lake/Forest Lake Bluff Chamber:  Tell us a little bit about Hooyahs Ice Cream Shoppe!
Kim Stams: We are a family and locally owned and operated Ice Cream Shoppe located in the Great Lakes Metra Station.  We carry 16 flavors of AMAZING Cedar Ice Cream -- our flavors are always changing!  We also serve cones, milkshakes, sundaes, hot mini donuts, Belgian waffle creations and many other fun dessert specialties.   Hooyahs loves to host small parties in our shop, and we also have a "Street Sweets" truck for mobile catering and off-site events!
LF/LB: What was your inspiration to open Hooyah's?
KS:  We started with a small grab and go shop (coffee etc. on the weekends) but we knew that what we had, had the potential to be really unique and we wanted to become a "destination" and bring people to check us out even if you were not taking the train.  What better way then Ice Cream!!!
LF/LB: What is your vision or hope for the future of your business?
KS:  We hope to continue to serve and satisfy every sweet tooth in our local communities for years to come, while providing a fun, old-fashioned, nostalgic atmosphere for families and friends.
LF/LB:  How does Hooyah's support the community?
KS:  We are very proud to support our local sailors and our military.  We were also excited to be a part of the Lake Bluff community by sponsoring Lake Bluff Youth Baseball Association Teams.  It is always our pleasure to sponsor neighboring school fundraisers and charity events.
LF/LB: Is there anything else you would like to share about Hooyah's?
KS: Hooyah's has truly been a family endeavor. My husband and two daughters have helped with everything from building and decorating, to working and managing the shop, as well as spearheading our marketing and social media.  It's a very special place to all of us. We hope every sweet scoop brings smiles to others as it does to us.