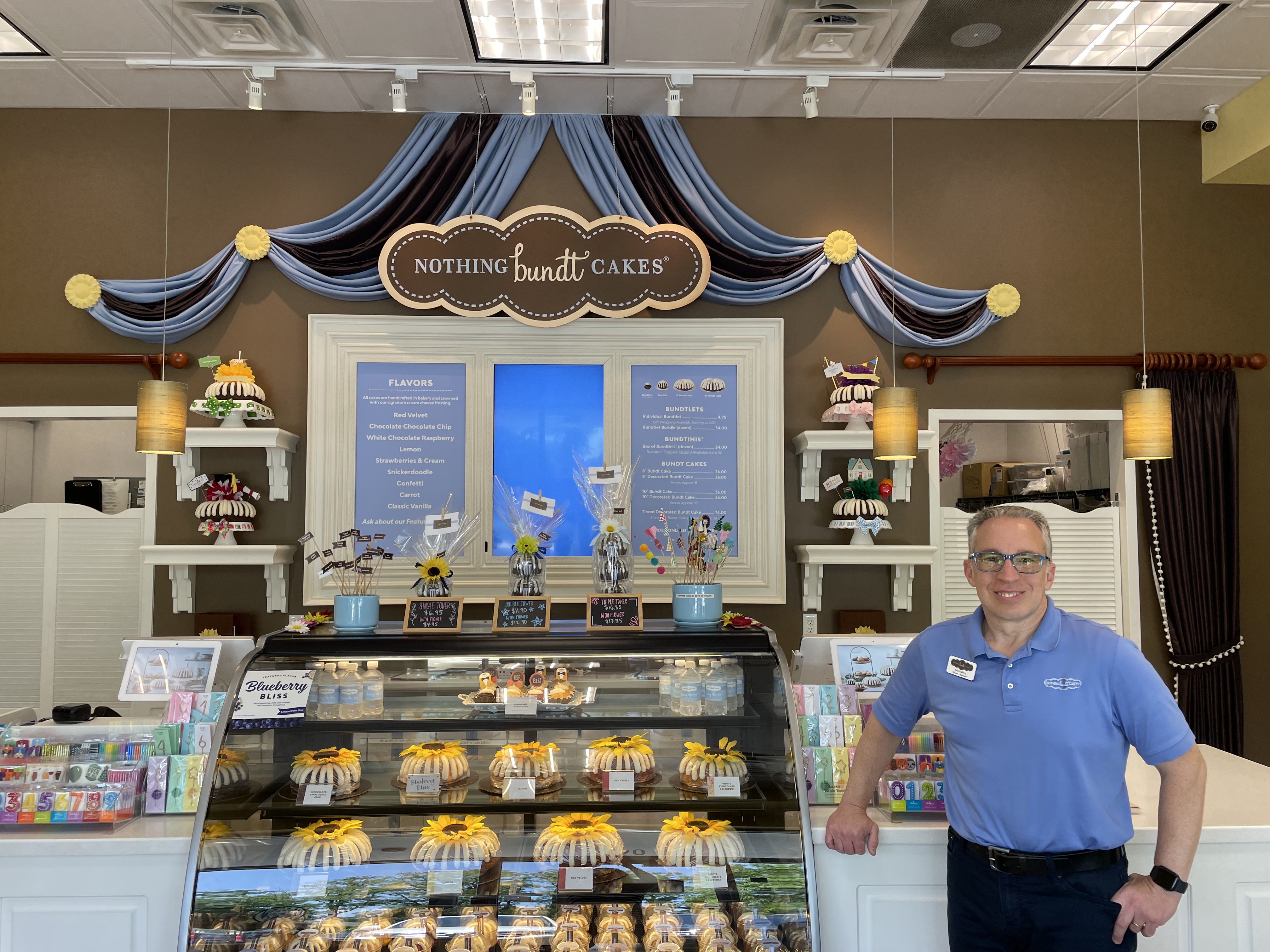 Member Spotlight: Neil Goldberg, Owner, Nothing Bundt Cakes - Deerfield
Lake/Forest Lake Bluff Chamber:  Tell us a little bit about Nothing Bundt Cakes and the products that make your bakery – or as you say in the business, your "bundt-ique" -- so unique!
Neil Goldberg:  What sets us apart from most bakeries is that at Nothing Bundt Cakes we focus on one product, but we make it really well.  We offer Bundt cakes in 4 different sizes and 11 flavors.  10 flavors are offered throughout the year, and we always offer one seasonal flavored cake.
LF/LB: What was your inspiration to open a Nothing Bundt Cakes bakery?
NG:  My wife and I always wanted to own our own business.  I spent much of my career in commercial real estate, specifically property management, which involved running shopping malls, so I learned a lot about franchise businesses.  Two years ago, when we had the opportunity to purchase this Deerfield location, we took a chance to pursue a lifelong dream.
LF/LB: What is your vision or hope for the future of your business?
NG:  After purchasing the bakery during the pandemic, which was a challenge, we have grown a successful business and look to continue to pursue new opportunities to grow!  We are continuing to grow our corporate business to business sales as well as our retail business in the store.
LF/LB: How does Nothing Bundt Cakes plan to get involved in the community?
NG:  I am proud to say that my favorite part of owning this business is that we have a perfect product that gives us an opportunity to get involved in our community and the surrounding communities and to support local organizations.  (Neil humbly showed us a very thick binder full of donations).  We support everything from charity golf events to medical research to religious organizations.  We feel fortunate to have a happy, joyful product that allows us to give back!
LF/LB: Is there anything else you would like to share about your business?
NG:  We truly are a family business! My wife is a nurse, and she works here on the weekends. Our college age kids have all had part-time jobs at the bakery.  In fact, my stepdaughter's first job out of college was managing the store.  We have also always tried to make Sunday a family day where we run the store which is great bonding for us and allows us the opportunity to give our staff a day off as well.  I personally deliver all our orders, so I can greet our customers in person.  Every morning on my delivery runs I bring an extra cake to a business/church, etc. on my route and surprise them.  We like to say, "you've been bunted."  It gives us joy to run a business that makes people happy each day!