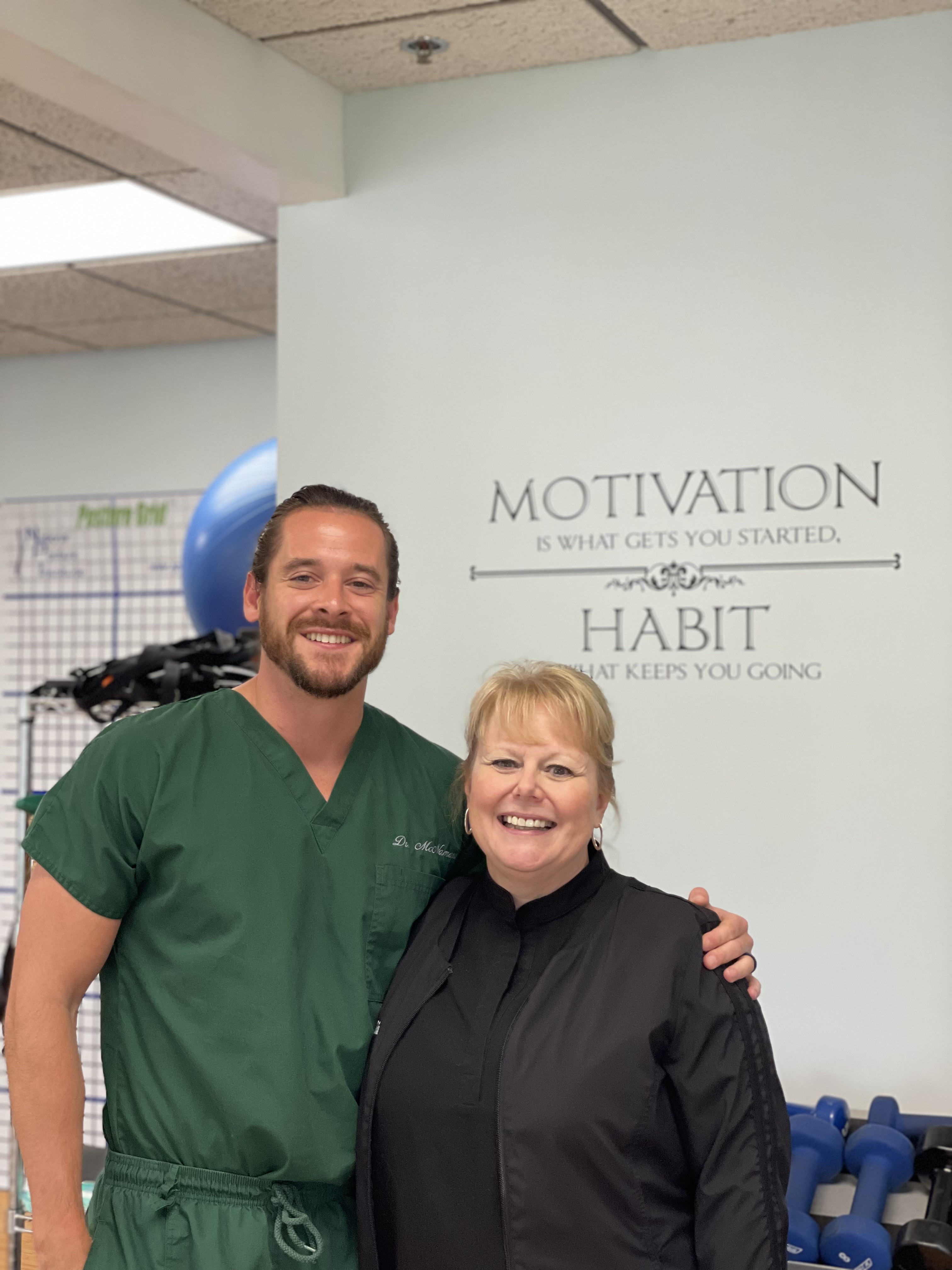 Member Spotlight: Dr. Jacob McNamara & Dr. Julie McLaughlin, McLaughlin Care
Lake Forest/Lake Bluff Chamber: Tell us about McLaughlin Care?
McLaughlin Care: Many people think chiropractors only perform adjustments. Here at McLaughlin Care, we have comprehensive programs with integrative therapies that complement each other in a way our patients achieve pain-free results in a short period of time. Of course, adjustments are the main part of our treatment but we can do them in many ways by hand with instruments with mechanical tables or with movement.
We have nine different main services that we offer at McLaughlin care in the Lake Forest / Lake Bluff area.  After doing a comprehensive exam on our patients we create a care plan using many of these services in a unique and personalized approach to eliminating pain and restoring health.
LF/LB: What inspired you to have a career in health care?
McLaughlin Care: Coming from a family that has a history of low back pain, heart disease, cardiovascular disease, and diabetes, I was able to see first hand the pit-falls of the current system. What I saw in terms of healthcare was it appeared to be more about symptom management, instead of health management. This made me want to pursue root-cause medicine in which chiropractic and functional medicine prove the tools to stop disease at the source.
LF/LB: What is the one thing you want people to know about McLaughlin Care?
McLaughlin Care: At McLaughlin care we want everyone to know that it is our mission to "Improve the health and well-being of every person we encounter." With our training and experience we aim to provide the best treatment, education, and lifestyle modifications that will improve the lives of all of our patients.
LF/LB: How does McLaughlin Care get involved in the community?
McLaughlin Care: We help the community by providing complementary health talks/educational materials. We also are providing group telehealth visits consisting of one-on-one time with the doctor, 24/7 group health coaching, health/lifestyle education, guidance, and support needed to create healthy habits that actually stick, in turn leading to better and more sustainable health outcomes.
LF/LB: What do you envision for the future of McLaughlin Care?
McLaughlin Care: The future of McLaughlin Care looks very bright! Not only are we looking to expand and help improve the health of our patients within our office, but with the advent of telemedicine, we are looking to expand our mission to a greater scale and provide more and more individuals with group medicine to improve sense of belonging, and the health of the community as a whole.