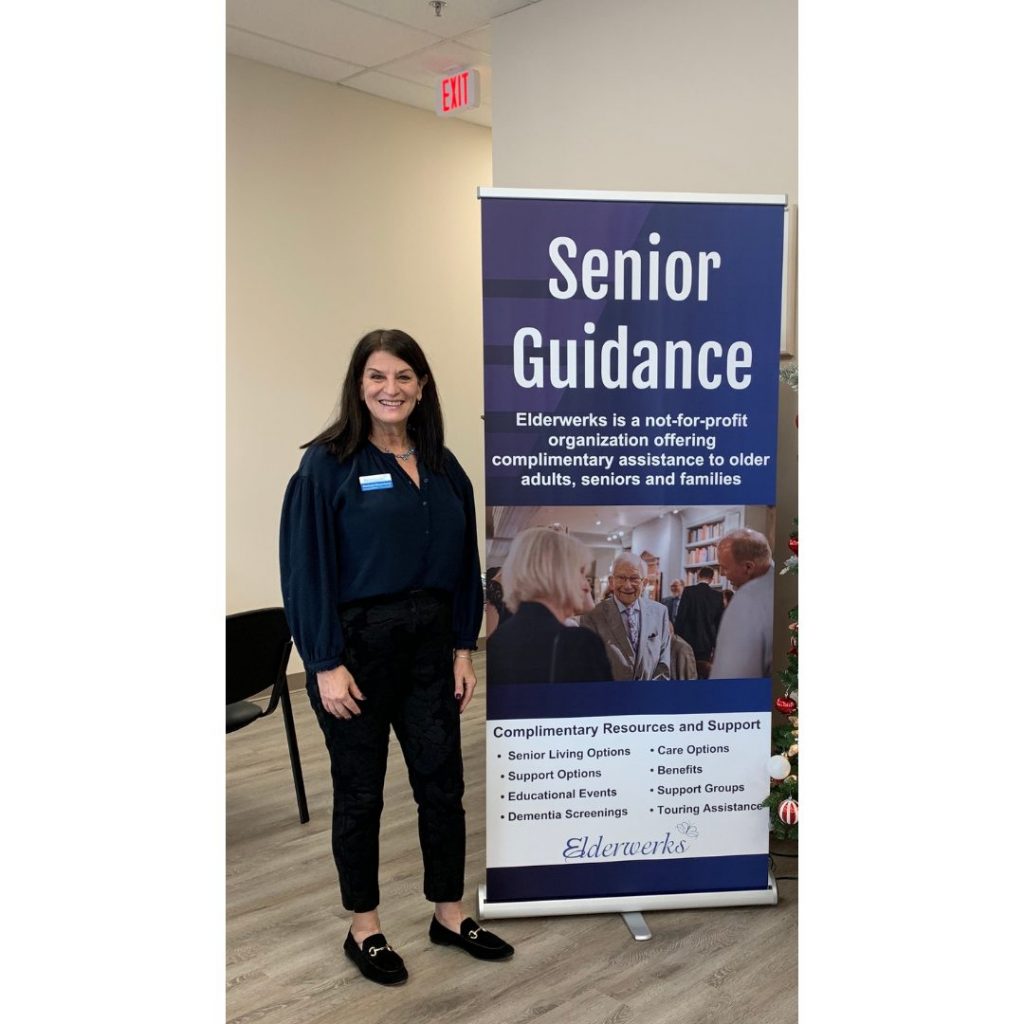 Member Spotlight- Elderwerks

Lake Forest/Lake Bluff Chamber: Tell us about Elderwerks?

Barbara Rosenberg, Community Resource Consultant: We are an education and resource-based non-profit that helps families navigate their senior living and care options when looking to help care for their loved ones. We help people find the right senior communities and explain the different types of housing and language used between skilled nursing, memory care, Medicare vs. Medicaid etc., and offer our expertise of hospital systems and hospice care. We rely on grants, donations, fundraising, and our partners to help fund our services so they can remain free to anyone needing help. We truly provide a valuable service to adult children who don't know the next steps in the process.

LF/LB: What is the one thing you want people to know about Elderwerks?

BR: Elderwerks is a not-for-profit 501c3 organization with expert consultants that the public can trust to help them make good decisions.

LF/LB: What was your inspiration to embark on a career in senior living?

BR:  I started my career in hospitality and joined the first senior community built in Chicago back in the 80s and it just took off. This is my 35th year in senior living and my 5th year with Elderwerks. The President of Elderwerks, Jennifer Prell approached me about the position since we had worked together at a previous job. She thought it would be a great fit for me and she was right. Jennifer started Elderwerks 10 years ago, which grew from her love for her grandparents.

LF/LB: How does Elderwerks get involved in the community?

BR: All of our services to the community are free of charge. We provide caregiver support groups, education, events, the annual Aging Better Expo held every August, Make a Senior Smile program (cards made & delivered to at-home seniors), Masks for Seniors, and much more. We publish the 400-page Elderwerks Senior Resource Directory that lists all local and federal programming in Illinois. This includes realtors, financial planners, elder law attorneys, and hundreds more. We are available every day via phone and email, or Monday through Friday at the Elderwerks Center for complimentary personal assistance.

We also offer over 200 topics for professionals in our Continuing Education program that have mostly been virtual due to the pandemic. There are many volunteer opportunities for the community as well like writing letters or holiday cards to our senior clients that could use a lift in their day.

LF/LB: What is your vision for Elderwerks?

BR: To continue to provide a valuable and trusted service to the community when they need to make important decisions regarding senior living.