DJ Taylor - Tropical Smoothie Cafe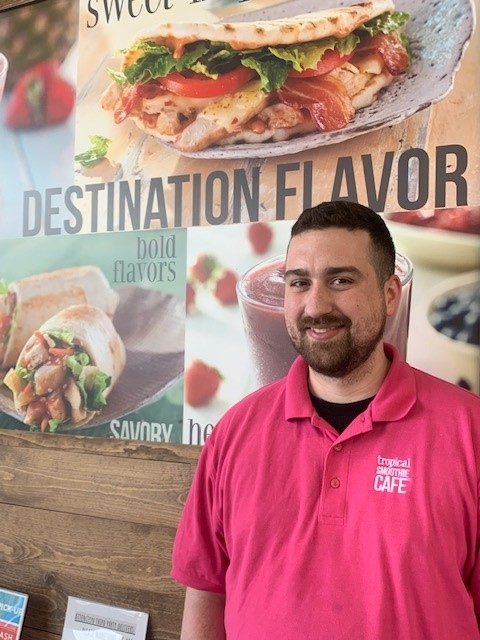 DJ Taylor
Tropical Smoothie Cafe
955 Rockland Road, LB
https://locations.tropicalsmoothiecafe.com/il/lake-bluff/955-rockland-rd
Tropical Smoothie Café is a fast casual restaurant focusing on healthier options for those on the go, offering delicious smoothies, flatbreads, wraps, and quesadillas. Catering and delivery options, too! They opened in Lake Bluff in June.
Lake Forest/Lake Bluff Chamber: What was your inspiration for getting involved with Tropical Smoothie Cafe?
DJ Taylor: I had been working for another fast casual restaurant brand and I met the owner of this Tropical Smoothie Cafe location--it's a franchise and he owns six others--and just got a really good vibe from it. It's healthy, natural foods. There's no grease here!  It's just really in line with my values.
LFLBC: What is one thing that you want people to know about Tropical Smoothie Cafe?
DJT: That we offer catering. Alot of people don't realize we have food, and many don't know we cater. We can do a lot of different options--salads, wraps, smoothies... We've catered several events for Ferrari. WE can do large or small gatherings. We're really flexible.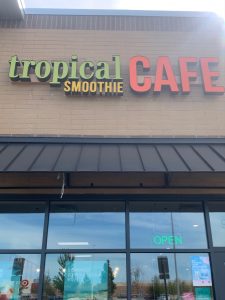 LFLBC: What is your business vision?
DJT: We really just want to get more involved with the community and get to know our customers.
LFLBC: How do you plan to give back to the community?
DJT: We'll do giveaways, donate to local charities, and sponsor local events and organizations--and we're hiring from the community, too!
LFLBC: Is there anything else you would like to share?
DJT: Just come out and see us. Get a smoothie and a wrap--just fresh, natural food. We look forward to meeting you!
8.16,201