Jody Elting - Designs by Jody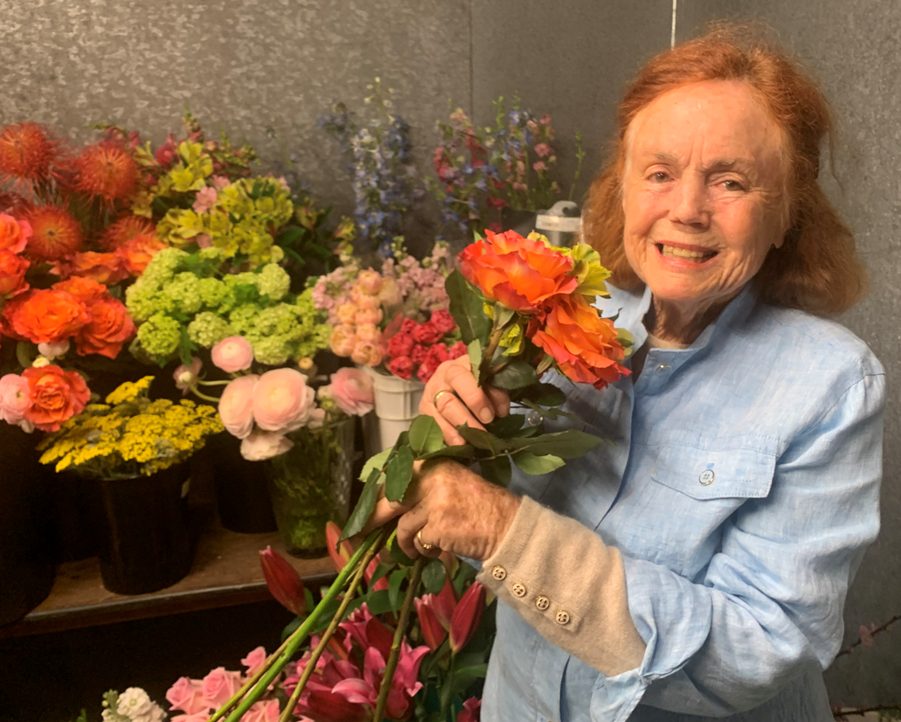 Jody Elting
Designs by Jody
847-816-6661
www.designsbyjodyinc.com
Lake Forest/Lake Bluff Chamber:  What was your inspiration for starting Designs by Jody?
Jody Etling: I had been a science teacher at Lake Forest Country Day School and I was at a point in my life where I wanted a new opportunity to pursue my love for flowers and plants. This was a long time ago. So, I bought McAdam's Florist—people who have lived in the area a long time will remember it. It was over near where Sunset Foods is today. It had a two-story greenhouse and a retail space. The retail part of it really wasn't my thing and I needed more space, so I relocated to our current location in Lake Bluff on 176 to focus on flowers, outdoor plantings, sensory gardens and events. From my education at Parsons School of Design in New York, and my time decorating the windows of Marshall Fields in Chicago, I learned elements of design that have proven invaluable when designing spaces for all types of events.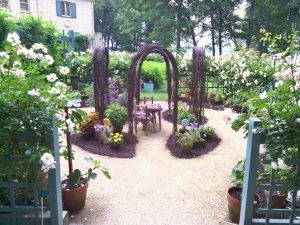 LFLBC: What is one thing you want people to know about Designs by Jody?
JE:  Oh, I really love what I do--I love playing with flowers! And I have incredible employees. We love bringing people's visions to life. When we do an event, I listen to what our clients have to say and take their small idea and grow it into a larger vision. I have created weddings and events locally as well as throughout the United States and several other countries. I absolutely love the challenges and education each destination provides as well as the joy our clients experience through our designs and flowers.
Do you know how many years I have been doing this—and I'm still so excited to come to work every day. It's what gets me out of bed in the morning!
LFLBC: How has the pandemic affected your business?
JE:  It's been tough, because we haven't been able to do events or be with groups of people. Besides the daily floral delivery orders, so much of our business is funerals, fundraisers, showers, weddings, graduations and all types of parties. And as you know, those were largely not possible these past 13 months. Unfortunately, many of the flower growers were largely affected this past year by lack of sales, and went out of business or chose to plant less flowers. This past year's weather was really harsh on the flower industry and the lack of airplanes flying caused freight costs to go up. So flowers have been less available and the prices of flowers have risen. But having shared that, we are excited about the future and look forward to people being able to celebrate all those special moments and getting together again.
LFLBC: How do you give back to the community?
JE: I do a lot with my church, the Church of the Holy Spirit, and I participate in the Lake Forest Garden Club and local garden walks. I've been a member of Open Lands for years advocating for natural open spaces such as the Fort Sheridan beach area. Designs by Jody also donates flowers to local fundraisers and nonprofits.
LFLBC: Is there anything else you'd like to share?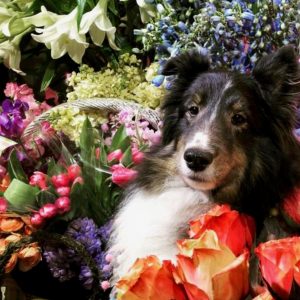 JE: I have to mention my dog, Magic! She's a 15-year-old agility champion, and she's as much a part of this business as anyone on the staff!
Give us a call—we'd love to work with you. Visit our website, and follow us on Facebook and Instagram. Maybe something you see will inspire you!  Flowers can bring great happiness into your life.
4.16.2021