Meg Carroll & Allyson Jurkschat - Bedside Manor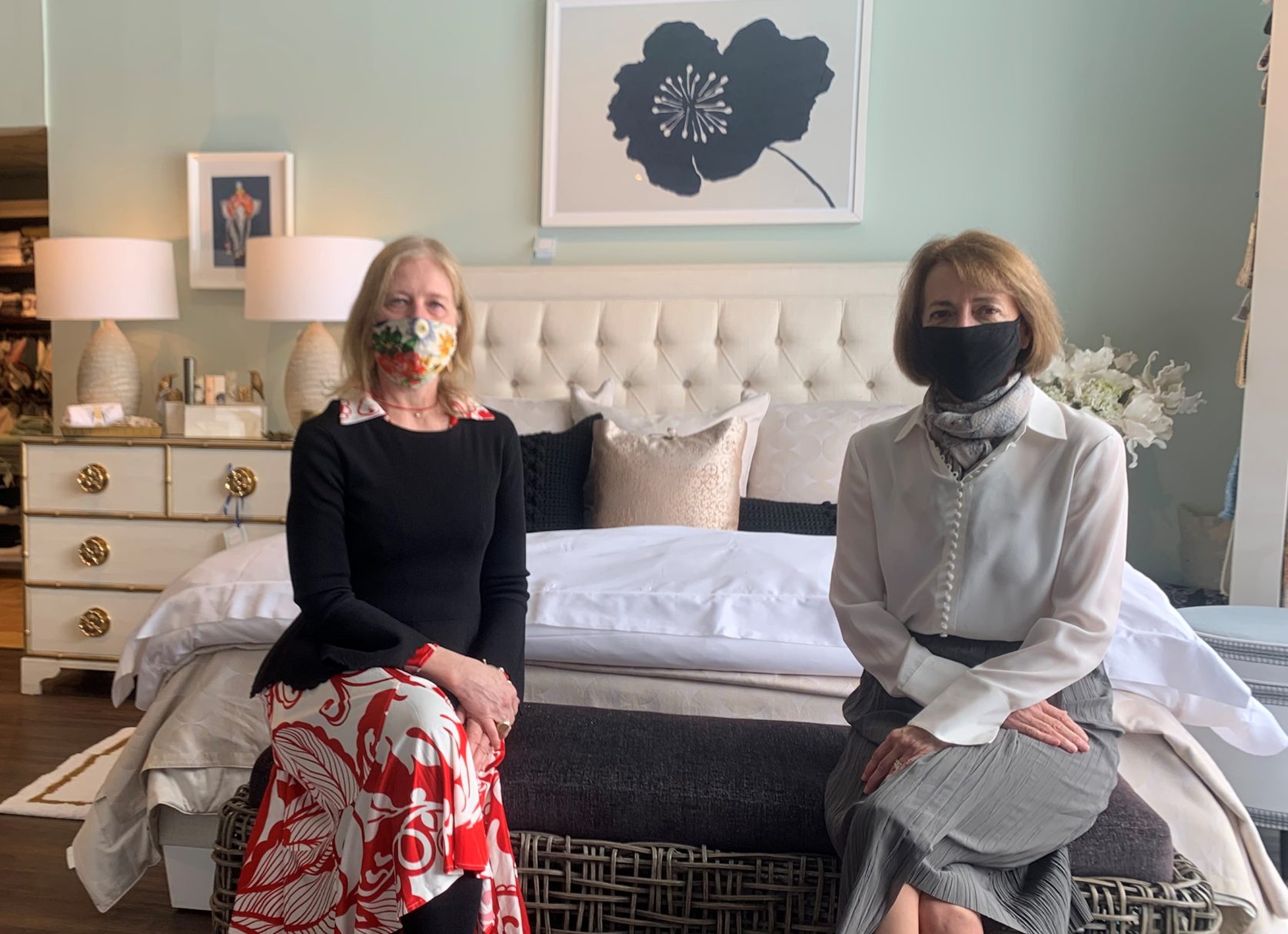 Meg Carroll (Owner) & Allyson Jurkschat (LF Store Manager)
Bedside Manor
www.shopbedside.com
Lake Forest/Lake Bluff Chamber:  What was your inspiration for starting Bedside Manor? Meg Carroll: Well, it was 36 years ago! My college roommate and I were fearless and entrepreneurial, and we started the business together. I had worked at Carson's and she was in Denver working at a brass bed store. We combined efforts in 1985, then I bought her out a few years later, and now my husband runs the business with me. And my two daughters have come on in the last four years. We currently have three stores—Lincoln Park, Winnetka, and this marks 20 years in Lake Forest! All those years ago, we couldn't have imagined this!
LFLBC: What made you consider Lake Forest for one of your locations?
MC: It's the perfect setting for our fine linens store. The customer base is great. We took over this space from Mimis' Lingerie which was an established and well-regarded store, so right off people were familiar with the space and stopped in to see us.
Allyson Jurkschat: The Lake Forest customer is so lovely. It has been great to develop relationships where our customers entrust their whole portfolio of rooms, and sometimes multiple homes, to us.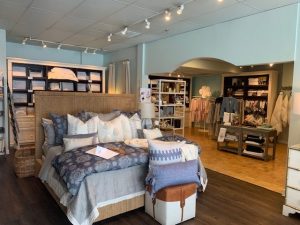 LFLBC: What is one thing you want people to know about Bedside Manor?
MC: Our customer service is amazing, and we have so much to offer. Our staff is wonderful—Allyson, who does a great job managing our Lake Forest store has been with us for 25 years. We love to help our customers select products and we do a little interior design work when we're putting together a look for a bedroom, or multiple rooms in a home. We also have fantastic relationships with our vendors. And we really offer products in a broad price range, so we can work with a budget. Everything we sell is high-quality, but there is full range of price within that.
LFLBC: What is your business vision?
MC: We're always looking to grow, and in the past year we've made significant changes. We've updated the Lake Forest store. We recently invested in our website to allow us to sell online and get our name out to a larger base to find our customers from all over. We've also increased our social media presence.
LFLBC: How has the Covid crisis affected your business?
MC: A lot! Last year we had to pull back on some of our growth plans, and our advertising has changed significantly. We really rely on digital marketing more than ever before. We had to reduce our staff and adjust our store hours. And we were unable to travel to annual product shows in New York and Atlanta—there is a lot of fashion in what we do. We've slowly gotten back to where we were, and we're in a good place now. Hopefully we're seeing the light at the end of the pandemic tunnel.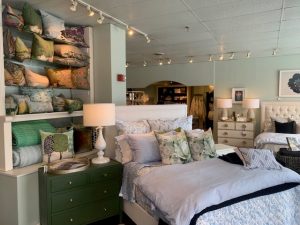 LFLBC: How do you give back to the community?
MC: We love to donate items to local charities and community organizations like the Spirit of 67, the Libraries, Catholic Charities and art shows. We also help out with the Lake Forest Infant Welfare Society Show Home. We love to help support our community.
LFLBC: Is there anything else you'd like to share?
MC: Come in and see us, or visit our website, www.shopbedside.com. In store or online, we have a lot to get you inspired. Sign up for our eblasts, so you're aware of our upcoming promotions. Our team is here to help you any way we can.
2.8.2021