Cheryl Brown & Sharon Durrett - Lake Bluff Park District Fitness Center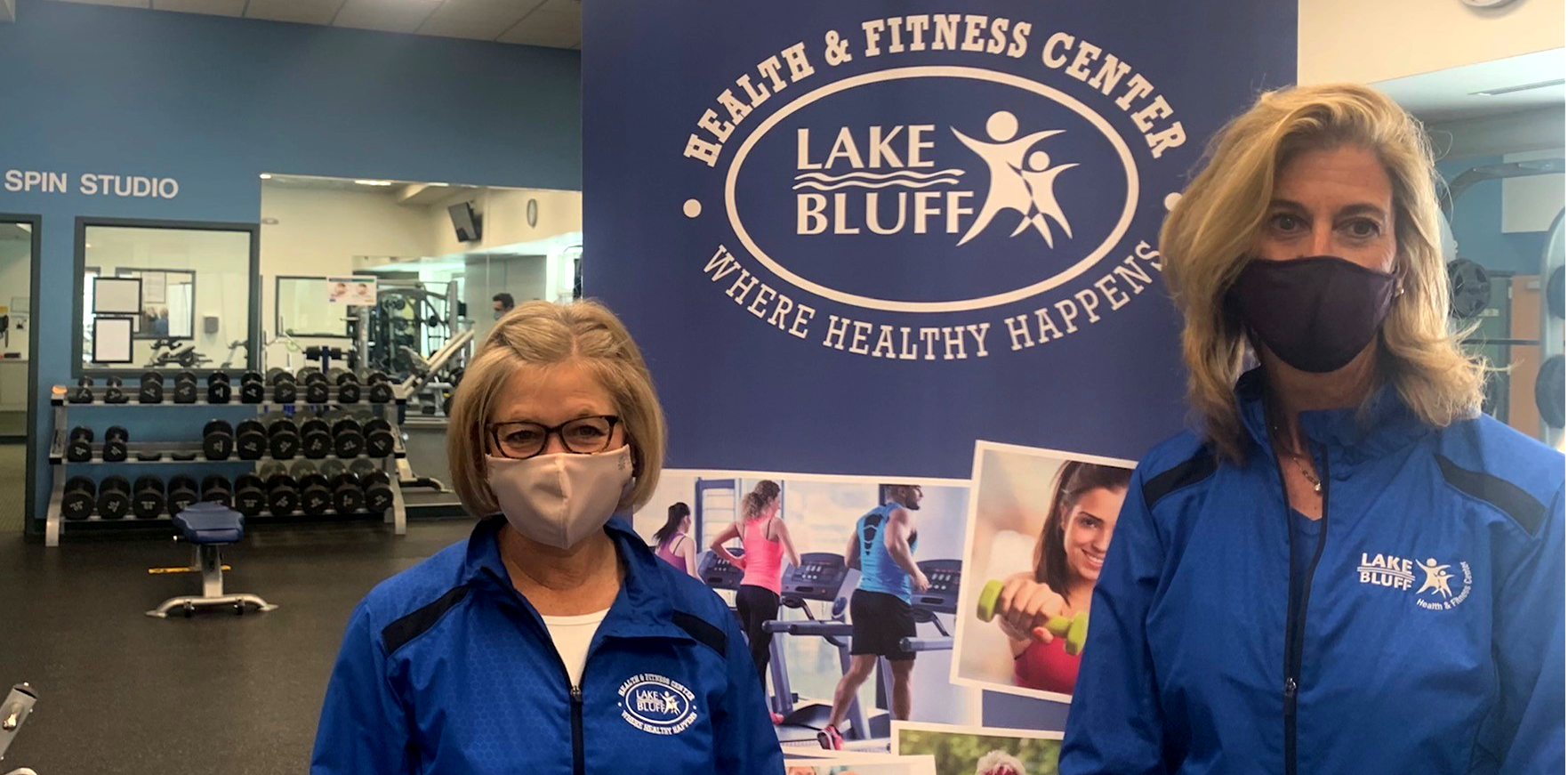 Cheryl Brown & Sharon Durrett
Lake Bluff Park District Fitness Center
https://www.lakebluffparks.org/health-fitness/fitness-center/
(847) 234-4150
355 W Washington Ave., LB
Lake Forest/Lake Bluff Chamber:  Tell us about the Lake Bluff Park District Fitness Center.
Sharon Durrett: It's a great, happy place—a really friendly and inviting facility. You run into a lot of friends here.
Cheryl Brown: It's a true Community Center. The staff really gets to know members. It's smaller and quieter than some big health clubs, so it has a really inviting feel. That's what drew me to working here. I had worked at a bigger club before this…but I love that this is just so friendly and welcoming.
SD: We have all the equipment you would find at a larger club—free weights, a variety of cardio machines, and even an indoor track. We offer personal training and a lot of classes. Right now all of our classes are online, and they are recorded, too, so they are accessible even if you miss the class.
CB: We've really worked hard to create an ideal schedule with a variety of classes at different times. So, if you work out every day at 8:30, you don't just have all cardio at that time. We mix in strength and yoga and other things. We're also different than a boutique studio that might only offer Yoga or Pilates. We really offer everything.
SD: The relationships you form here, really extend beyond the gym. I run into a lot of people I know from here around town, and at places like the grocery store. Sometimes they want to hide what's in their grocery cart from me!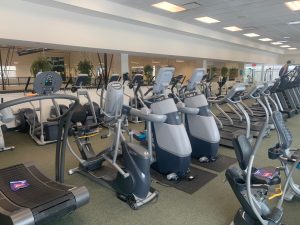 LFLBC: What is the one thing you want people to know about the Fitness Center?
CB: We're a great fitness option for the 35 and up crowd. Many fitness places focus on people in their 20's and 30's, and that can be intimidating and overwhelming. We really want to make this a comfortable place for everyone, no matter their age, fitness level or experience. And we're happy to help new members navigate the facility to find the workout options that are best for them.
LFLBC: How have you adapted during the Coronavirus crisis?
CB: Like many organizations, we shut down from mid-March through June, but we offered classes online at that time for free. We all had to learn the technology, how to teach a class on Zoom, but now it's second-nature to us. June through November we moved classes outdoors, and we're back online now.
SD: We had to get creative with online classes because people didn't typically have equipment at home. I was weighing various things around my house to see if they could substitute as weights! We got wonderful feedback from our members—people have been so appreciative of all we've done to keep them engaged and working out!
Cati Cristensen: Our building is open, and we've taken all the safety precautions as well…masks are required in the building, we health-screen people as they come in, we've opened our windows to improve air flow, we clean the equipment frequently, practice social distancing and observe a maximum capacity of 49 people.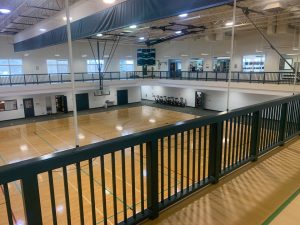 LFLBC: How do you give back to the community?
CB: Earlier in the year when we had to shut down, we offered free online classes to the whole community, not just members. We made it a priority to keep the community engaged and fit, even though they were sheltering in place.  We're happy that we've provided some sense of normalcy during this difficult year.
SD: We try to make our classes as fun and social as possible. A lot of friendships are made in my classes, and people maintain communication outside of the gym. Because of Covid, many of my students are checking in on one another to make sure they are doing ok.
CB: We support local charities with donations, we offer a lot of giveaways and promotions, and before Covid, we held fun community events, like the Go Color Run.
SD: We've also reached out to Lake Forest High School athletic teams to offer them additional training.
LFLBC: Is there anything else you'd like to share?
CB: We have a special program of classes known as SILVER-FIT (Successful Independent Loving Vibrant Empowered Resilient—Fun In Training) that provides fitness classes that target active older adults. But really anyone who is looking for this level and type of fitness training can participate—there are no age restrictions! Classes include cardio, muscle conditioning (endurance, strength, and power) exercises, balance & agility training, chair yoga and more.
SD: Come see us—it's a fun place that's inviting, clean, and energetic.
CB: This is Lake Bluff's Community Center—so come use it. We'd love to see you here!
CC: We offer annual memberships with a monthly payment option, and multiple membership options for students, snowbirds and more. See the membership information on our website.
1.18.2021