Jason Busdeker - Lake Forest Parks & Rec Fitness Center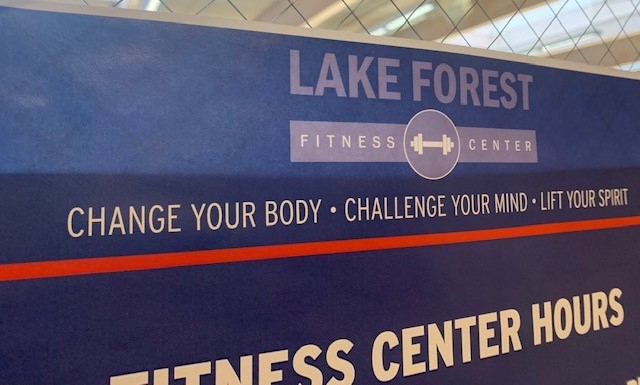 Jason Busdeker, Facility Manager
Lake Forest Fitness Center
https://lfparksandrec.com/fitness-center
847-810-3932
Lake Forest/Lake Bluff Chamber:  Tell us about the Lake Forest Parks & Recreation's Fitness Center.
Jason Busdeker:  The fitness center is about 4500 square feet and we have all the equipment that a lot of the larger health clubs do, including a full line of strength machines, free weights and dumbbells, plus a wide variety of cardio equipment like treadmills, stationary bikes and ellipticals. We also offer strength, cardio and yoga classes. We really have everything you need to work out, we just don't have some of the amenities that you might find at a big health club.
LFLBC: What is the one thing you want people to know about the Fitness Center?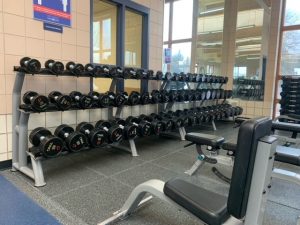 JB: We can really be a one-stop-shop for people's health and fitness needs at a cost-effective price point. We offer several different membership options, including short term (as short as one month—perfect for students that are home from break) and annual memberships. We want it to be a flexible and comfortable option for people who may not want to commit for a full year. We also have a variety of punch passes for classes to accommodate everyone's needs and wants.
LFLBC: How have you adapted during the Coronavirus crisis?
JB: We're open and observing Tier 3, Phase 4 restrictions. We're currently allowing 25% of our full capacity in the center at a time, taking 1-hour reservations. And of course, we have increased our cleaning and disinfecting procedures with several cleaning stations available for members to use. We've also got staff cleaning continuously. Over the summer we had moved our classes outdoors, and now we're doing them virtually.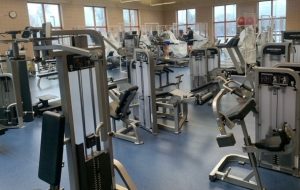 LFLBC: How do you give back to the community?
JB: We're happy to provide such a great fitness facility for our community that is really cost-effective. We also have two programs that run through insurance—Silver Sneakers (primarily for our senior population) and Renew Active. Depending on an individual's health insurance, membership could be covered.
LFLBC: Is there anything else you'd like to share?
JB: We're open for new members to join now. Please give us a call, check out our website or come in and ask about our membership options. We're looking forward to being back to operating at full capacity hopefully in the not-too-distant future.
1.4.2021