Deb Stevenson & Thomas Yang - Rendezvous Arts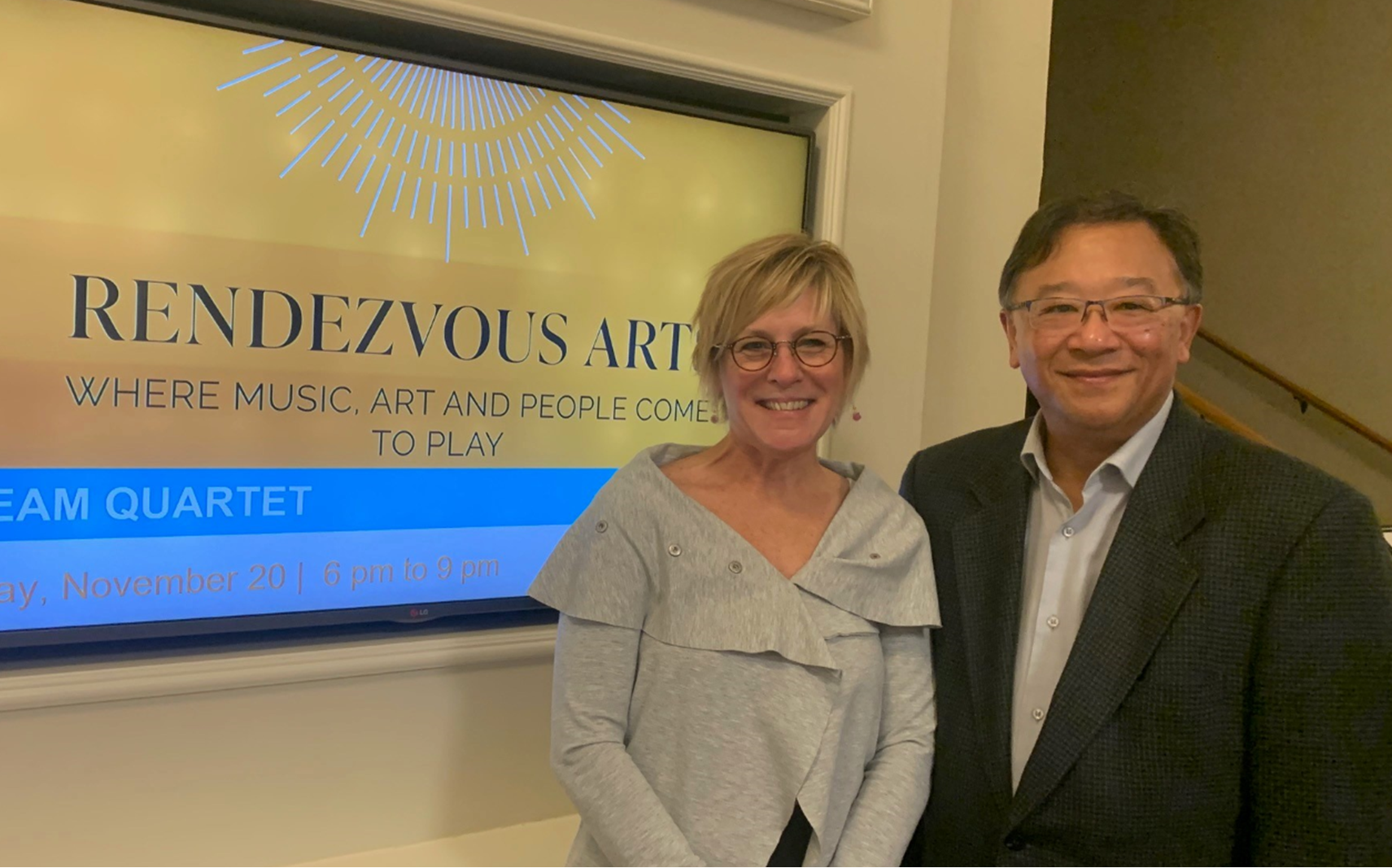 Deb Stevenson & Thomas Yang
Rendezvous Arts
https://www.rendezvousarts.org/
Lake Forest/Lake Bluff Chamber: Tell us about Rendezvous Arts and your inspiration for forming the organization.
Deb Stevenson: We formed Rendezvous Arts with a few other members of the Lake Forest Symphony who were interested in playing Chamber Music together in small groups of 3, 4 or 5 musicians for smaller audiences…similar to the Salon Series concerts the Symphony used to do. Tom plays the violin and I play the oboe.
Thomas Yang: It coincided with COVID hitting, and then with the Symphony disbanding, so the musicians wanted to keep playing, and had time on their hands. It was a good fit at the time, because large audiences were being prohibited, but smaller groups could still gather.
DS: Our format allows for the audience to have an hour before the concert to have a glass of wine and talk with the musicians, and our featured artist. Then we play, and then there is time to talk and ask questions again afterward. It's a lot of fun, and we end up laughing a lot!
LFLBC: What is the one thing you want people to know about Rendezvous Arts?
DS: We want to bring the best Chamber Music group and artists in Chicago to our audiences. And with our format, the attendees can really get to know the musicians and how they play.
TY: We try to have something for everyone. We'll play a lot of different types of music in one sitting, so you're sure to experience something you like at each show! We play with the thought that 'variety is the spice of life.'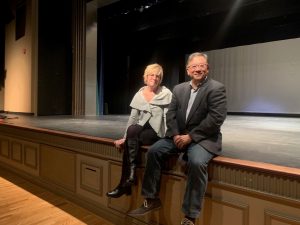 LFLBC: How have you adapted during the Coronavirus crisis?
DS: At first, we were able to play to small groups, but with this second wave, we've had to shift to streaming video of our concerts. You can enjoy our concerts from the comfort of your own home by subscribing tour Patreon. Subscribers also get access to behind-the-scenes content, interviews and more. The information is on our website: www.patreon.com/rendezvousarts
TY: We'll be doing virtual concerts until it's safe to get back in front of an audience again. Someone could even gift a subscription to someone who loves music.
LFLBC: How do you give back to the community?
DS: Outreach is really important to us—all of us are musicians and teachers. We're looking for ways to release our concerts on a screen for seniors, or those living in a group setting. We've got our AVI team working on that—they are our adult children who are adept at technology!
LFLBC: Is there anything else you'd like to share?
TY: Visit our website [www.rendezvousarts.com] and consider subscribing to our concerts. You can watch from the comfort and safety of your home…and we promise you'll hear something you like!
11.30.2020