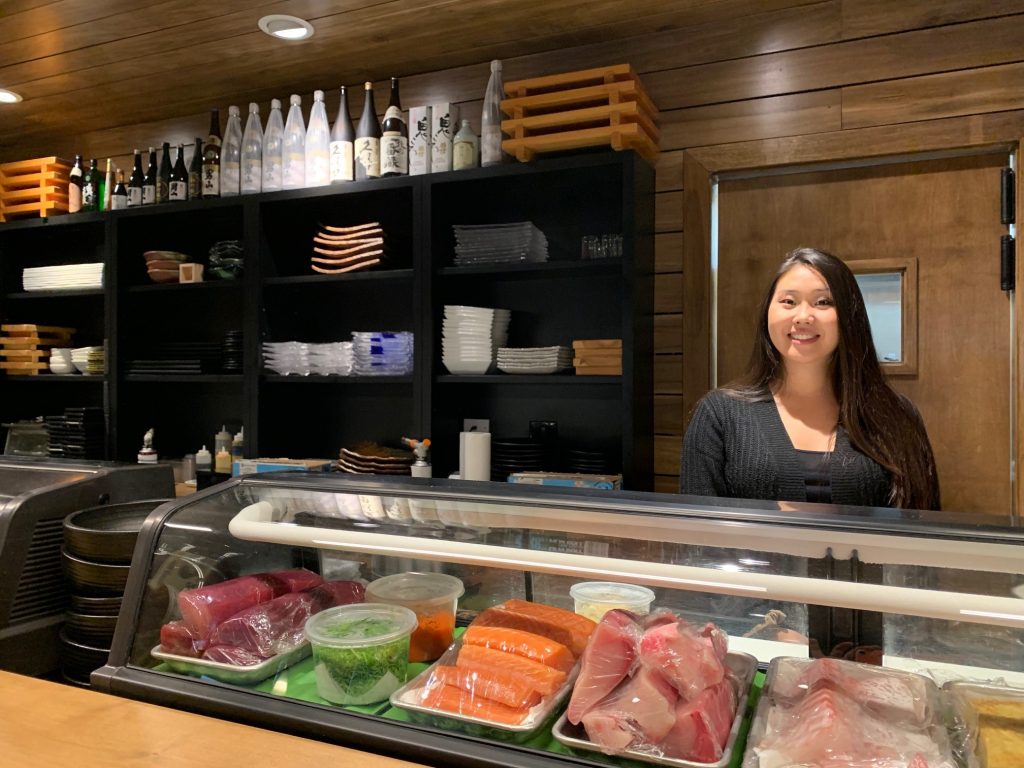 Naomi Choi
www.kurolakeforest.com
224-706-6090
Lake Forest/Lake Bluff Chamber:  What was your inspiration for opening Kuro Bistro?
Naomi Choi: I grew up in the restaurant industry and my parents manage the restaurant. We had a business in Highland Park, and then when this space came available, we wanted to open a new restaurant here. 
LFLBC: What is the one thing you want people to know about Kuro Bistro?
NC: We always want to serve excellent food and make sure our customers are happy. We just want everyone to have the best experience here. Sometimes I argue with my dad, because he is really generous with the portions! He'll serve a huge slice of sashimi like it's your last meal or something! My parents sometimes make Kimchi and give it away to our customers—it's not even on the menu! They have such passion for the food—it's how they connect with people.
LFLBC: How have you adapted during the Coronavirus crisis?
NC: These are difficult times for sure, but we are definitely staying afloat with the amazing customers who have been so supportive since the pandemic began in March. As indoor dining continues to get shut down, we have made adjustments to make sure our carry-out and delivery orders are made at the utmost quality. As the weather permits, we continue to serve outdoors when we can. Knowing that we are all going through this together with our neighbors and the community as a whole, we are doing our part to make sure our Kuro Bistro staff is staying safe and healthy, as well as keeping the entire restaurant sanitized and clean as possible at all times.
LFLBC: Is there anything else you'd like to share?
NC: Thank you so much for this feature, and we would love to continue sharing our love, passion and joy through food with you all. To all of our regular customers, we thank you so much for your endless support during this time. To all of our new customers, we welcome you with open arms and we hope you can enjoy an amazing take-out experience with us. We will continue to work hard to adapt and better ourselves in this industry!
11.9.2020