Vicki Murphy & Kendall V. Severson - Interior Design Partnership, LLC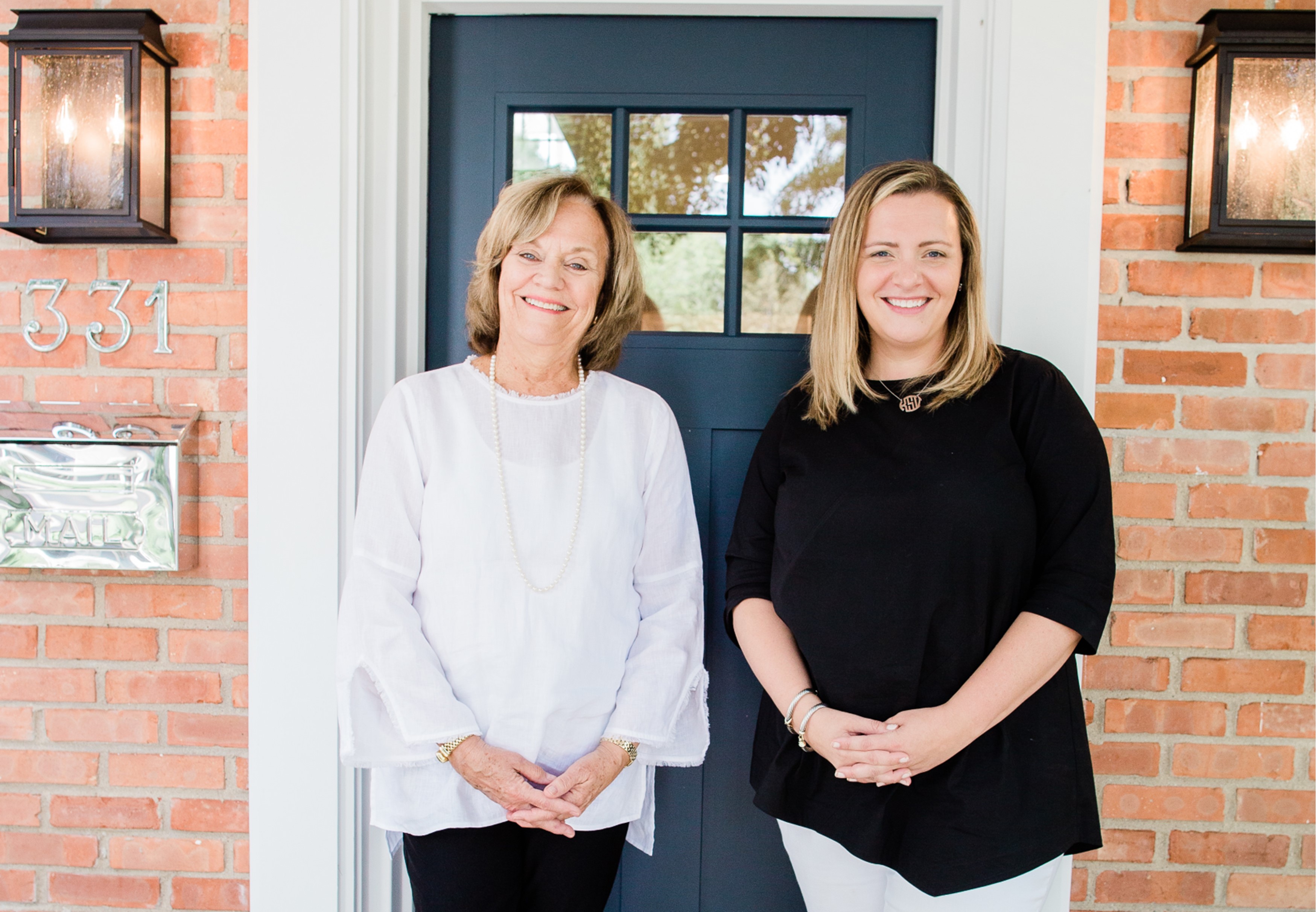 Vicki Murphy & Kendall V. Severson
Interior Design Partnership
www.interiordesignpartnership.com
847-612-0185
Lake Forest/Lake Bluff Chamber: Tell us about Interior Design Partnership, LLC.
Kendall V. Severson: We are a mother-daughter interior design firm that specializes in creating beautiful, timeless spaces for our clients—both residential and commercial. Typically, our clients are in Lake Forest and Lake Bluff, but we also have projects in California, Florida, Lake Geneva and wherever our clients need us. Our aesthetic is rooted in creating classically beautiful and timeless spaces that feel refreshingly balanced, stylish, and highly functional.
Vicki Murphy: Those things are really important to our clients right now, because everyone is at home due to COVID.
LFLBC: What was your inspiration for starting the business?
VM: I started the business 30+ years ago when I settled in Lake Forest with my husband and we started our family. I had gotten my BFA in Interior Design at Syracuse and went to work for commercial and residential design firms in Chicago.  Then in the early 80's, I decided to work for myself. I was a one-woman operation, having no idea that my daughter would be joining me so many years later. She was exposed to all this since she was little, and when she was in high school and college, she would help with my installs.
KVS: Watching my mom build her business--it always fascinated me, but initially, I never thought about it as a career. After college, I owned a professional organizing business and then worked in the political sector in Washington, DC. It was only when I moved back home to Lake Forest and started my own family that I began to consider becoming a designer and joining the family business.
VM: Having Kendall as my partner has been a joy! She has brought me and the business into the 21st Century! It has been a total blessing to work with her.
KVS: It's crazy that this was in front of my face for my whole life, and just in the last 6 years did I realize it is a great fit for both of us.
VM: Lake Forest/Lake Bluff is the hub of our business, and we really love working with our clients here. We have designed homes for generations of local families. I'm downsizing my older clients and now creating family homes for their grown children.
KVS: Because of COVID, many young families are coming to Lake Forest and Lake Bluff to set down their roots, and we love designing for them!
LFLBC: Tell us one thing you want people to know about IDP?
VM: I have found that forging a strong relationship with our clients is vitally important to the success of our projects. We want our clients to know that we care, we work hard, and we work with their schedule and their aesthetic.
KVS: In addition to the client/designer relationship, we also focus on the strong relationships we have with our entire team—our contractors, painters—everyone that comes together to bring our projects to life. With all those relationships coming together, we can deliver a beautiful project. Our goal is to take our clients from initial inspiration to flawless outcome. Our process creates a seamless experience for every client, regardless of their project scope.
LFLBC: What is your business vision?
KVS: To know where we we're headed we have to look back at where we've been. We've remained lean and nimble for a long time, but we're in growth mode now. We're looking to expand our staff to be able to accommodate more clients on their schedule.
VM: Our studio is in part of Kendall's house, and we sit across from each other every day.  One day she just said to me 'We're going to make this happen…we're going to make this a big success!' and we are absolutely on that journey!
LFLBC: Has the pandemic affected your business? How have you adapted?
KVS: We've experienced the pandemic in a number of ways. First, it's definitely made things busier for us as the number of client inquiries has increased. But it has also interrupted our supply chain, so our installations may take longer or have to be done in phases. So, we're educating our clients, and they have been so understanding and patient. But we've got great vendors and we make it work.
VM: COVID has really brought the American family home. They want easy living, eat-in kitchens, cozy and intimate furniture groupings and they want maintenance-free fabrics and carpet. For the last 20 years, I have told every client that she must have her own home office--and now we're finding space for multiple offices…for mom and dad, and even the kids!
LFLBC: How do you give back to the community?
KVS: We're always collaborating with local businesses, like architects, painters, our drapery resource, and we love to shop local for home accessories.  We are also long-time members of First Presbyterian Church.
VM: We raised our girls there. I have volunteered with the church quite a lot and have been active as a church elder. And Kendall and I were on the committee to help oversee their recent renovation.
LFLBC: Is there anything else you'd like to share?
KVS: If you're interested in a home renovation or design project, we'd love for you to check out our website and portfolio at www.interiordesignpartnership.com . Fill out our inquiry form or give us a call for an initial meeting to discuss your inspiration and goals. We love to meet new clients.
10.26.2020