Dr. Laniel Razdolsky & Dr. Monika Tincher - Lake Forest Dental Associates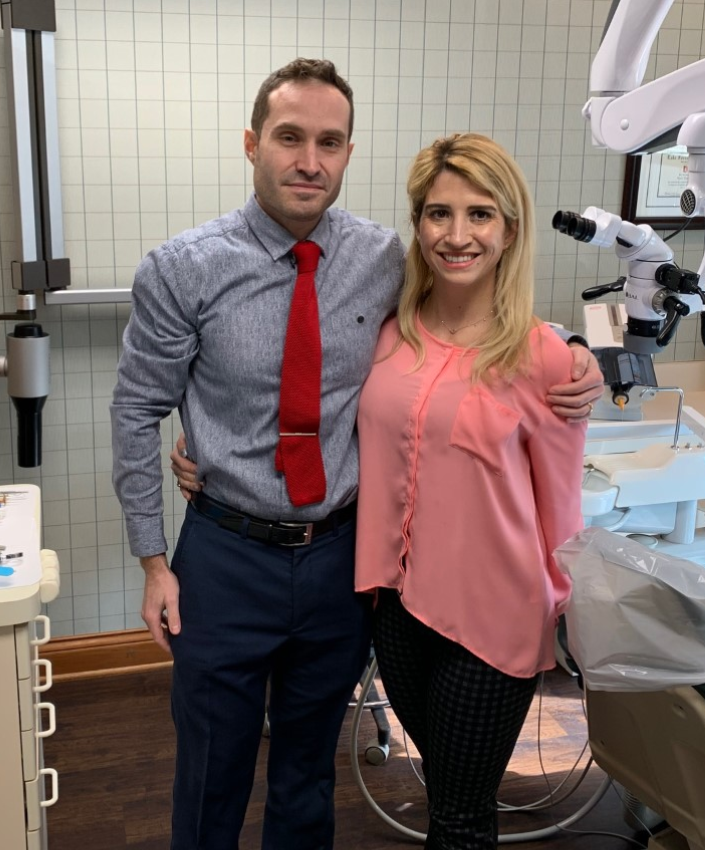 Dr. Laniel Razdolsky & Dr. Monika Tincher
Lake Forest Dental Associates
www.lakeforestdentalassociates.com
Friendly and trusted general, cosmetic and implant dentistry
Lake Forest/Lake Bluff Chamber of Commerce: What was your inspiration for getting involved in dentistry and for opening your own practice?
Dr. Laniel Razdolsky: Between the two of us there are ten dentists in our family. So, it's pretty much genetic for us. We've both been brought up around dentistry, so it was an easy choice. Seeing positive things that our family members had done for their patients made it a no brainer to go into the same field. We chose to open a practice in Lake Forest because I grew up here. I attended Montessori School of Lake Forest where both my kids currently attend.  I then attended Lake Forest Academy. I wanted to give our kids the same opportunities that I had growing up.

LFLBC: What is your vision for your practice?
Dr. Monika Tincher: We are a cosmetic, restorative and family practice.
LR: We're looking to grow our practice. It's always wonderful to be able to meet individual needs and the expectations of your patients and the community. We're always willing to do what's needed.

LFLBC: What is one thing that you want people to know about Lake Forest Dental Associates?
LR: We want to give our patients the best care using the best materials and techniques.

LFLBC: What has been your greatest business initiative?
LR: We purchased a three-dimensional intraoral X-ray machine.
MT: It has allowed us to diagnose things that most offices haven't been able to diagnose.  It takes the guesswork out. We've had some patients come in saying that they were in pain and they had seen four or five dentists, and no one was able to figure it out. Using this machine, I take an image and I'm able to diagnose it right away and get patients out of pain.  We're able to treat and diagnose our patients so much better. It has added a lot of value and care to our patients to be able to provide them with that service.

LFLBC: How do you give back to the community?
MT: We sponsor a lot of things, and we do a lot of events, like the GLASA 5K.  I also go to preschools and teach the kids how to brush their teeth, which is a lot of fun. We recently went to Lake Bluff Preschool and the Children's Center of Lake Forest. We're doing a Girl Scout cookie promotion right now--if somebody buys a box of cookies from us, we buy a box and send it to the military. We also do a candy buy back for the troops at Halloween.
LR: We also do free teeth cleanings for veterans.  According to the VA, our office alone has helped more vets than the rest of the dental offices in Illinois combined.
MT: We were one of the first dental offices to offer that. We also offer veterans a 20% discount. And, every year in October for breast cancer awareness we donate 100% of all our teeth whitening proceeds to the cancer center at Lake Forest Hospital.
LR: Some people came in and weren't sure if they really wanted to whiten their teeth, but they did it just for the donation.

LFLBC: Is there anything else you'd like to add?
MT: We're always here for anybody whether they need a filling or a full-mouth rehab.
LR: Also, we use one of the highest quality labs available and we use only the best materials and supplies. We just want our patients to see the quality of what we provide for them and maintain that reputation in the community.
3.9.2020