Annemarie Ranallo - Forest Greens Juice Bar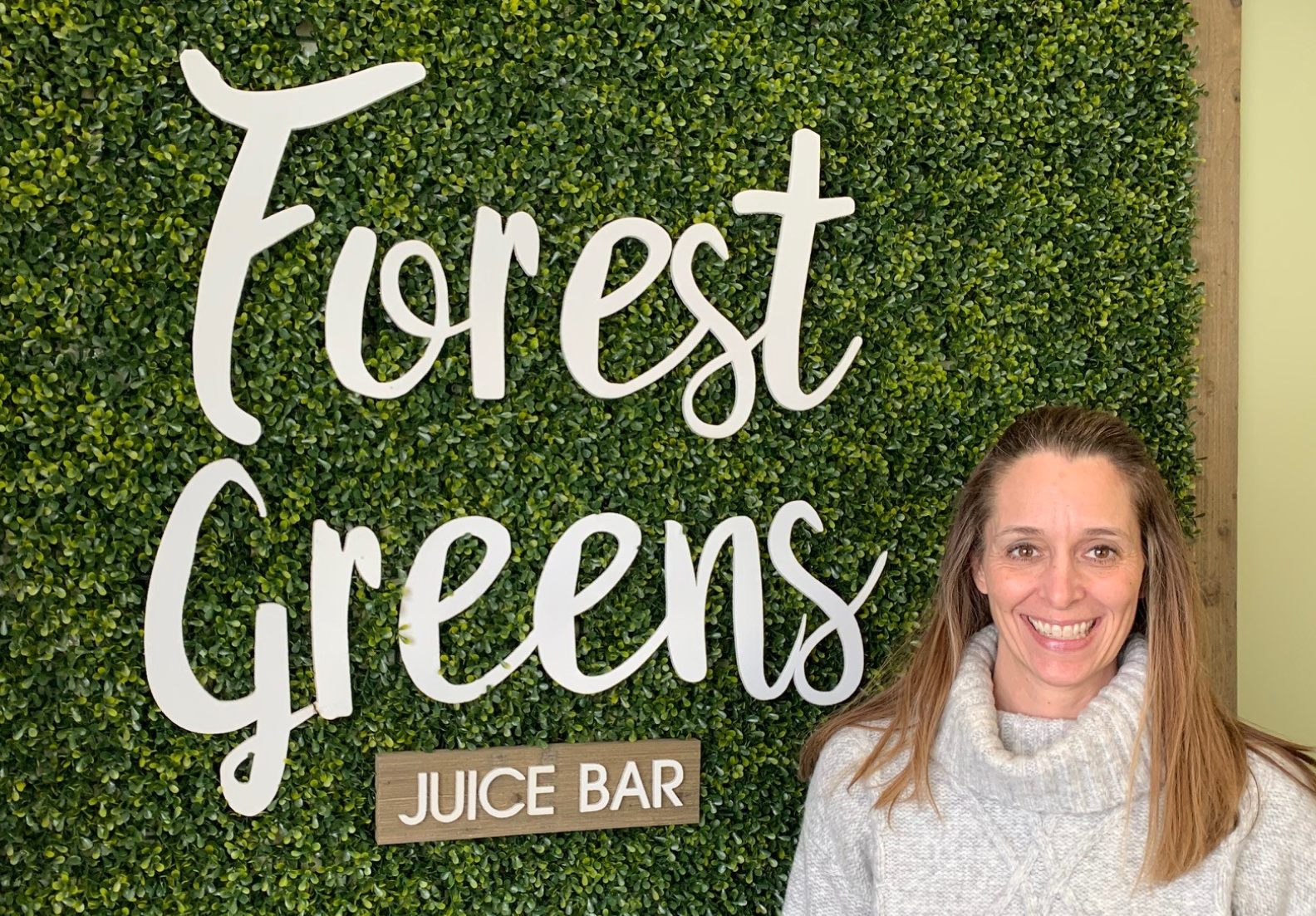 Annemarie Ranallo
Forest Greens Juice Bar
123 Waukegan Rd., Suite 100, LB
https://forestgreensjuicebar.com/
Simple. Fresh. Healthy. Forest Greens Juice Bar offers delicious food that is actually good for you.
Lake Forest/Lake Bluff Chamber: What was your inspiration for starting Forest Greens Juice Bar?
Annemarie Ranallo: Honestly, I just wanted to give everyone healthy options to eat.  I don't think people realize how much food impacts their life and how eating a clean diet can actually help improve your health.  I have four kids and my oldest has had severe eczema and asthma ever since he was young. I got tired of [doctors prescribing medicines] because it was just masking his symptoms and it wasn't really taking it away. So, we started with just changing how we eat and cutting things out and he really improved.
LFLBC: What is one thing you want people to know about Forest Greens?
AR: We provide people with a healthy way of living. It's not just juices. We have foods, soups, snacks. We have food you can eat anytime of day.
LFLBC:  What is your vision for the business?
AR: My vision to open more locations to give more people healthy food options. We get so many people from farther away…Highland Park, Wisconsin…today we had someone come in from Park Ridge. We try use a minimal number of ingredients. People don't realize that when they actually eat organic food, you don't need to add a lot to get great flavors.
LFLBC: What other local businesses do you work with?
AR: We're going to be partnering with Lululemon for the next year. We're going to be providing food and juices for their events. We're also going to feature their staff here-–someone will pick a drink for the week, things like that.  We also get all our eggs from Eggceptional Abilities, and we get regular orders from the people at North American Spice, so we're looking to do more with them.
LFLBC: How do you give back to the community?
AR: We're working with Lake Forest High School, providing products for their concession stands. We also donate to local events, like the Pumpkin Chase race and some of the local teams. My daughter is on the LFHS basketball team, so they always come in here and we give them ginger shots before their games. We're donating drinks to the Three-On-Three Moreland tournament. We try to give back as much as we can.
LFLBC: Is there anything else you'd like to share?
AR:  We've been so blessed. The people who come in are just amazing. We pull from so many towns, we've been very fortunate. Yeah, it's been really good.
2.17.2020