Kristen Beaudoin - Orangetheory Fitness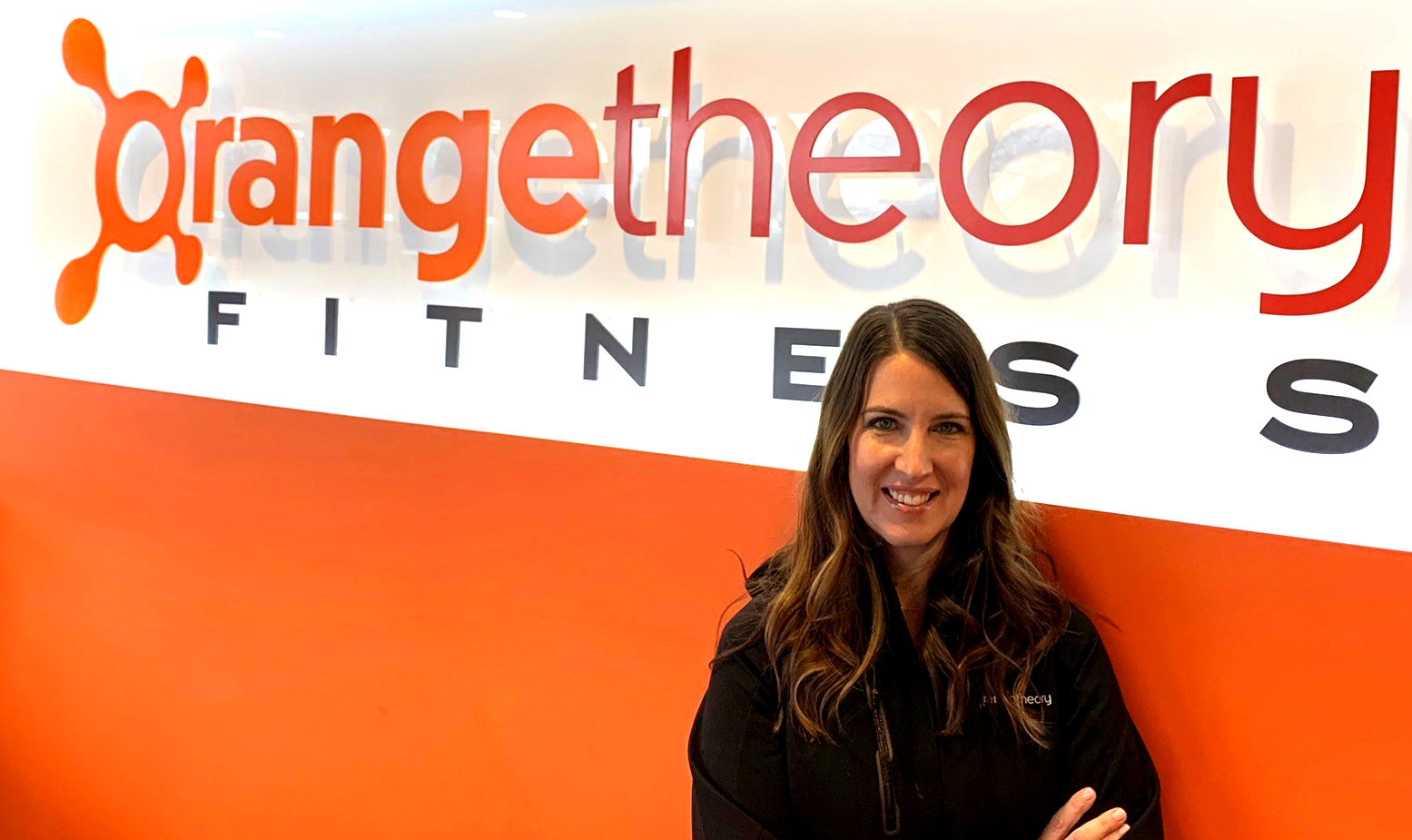 Kristen Beaudoin
Orangetheory Fitness
1050 N. Western Ave., LF
https://lake-forest.orangetheoryfitness.com/
Lake Forest/Lake Bluff Chamber: What was your inspiration for opening Orangetheory in Lake Forest?
Kristen Beaudoin:  I was a founding member at the Evanston Orangetheory—it's about four blocks from my house. I had just had my son, he was 2 at the time, and my daughter was five. I hadn't worked out in years—like many of us! So, when the studio opened so close to my house, I grudgingly went to go try it, and then I was hooked immediately. I loved it…the community, the way I felt, the energy I had, my mood…everything.  Week Two, I thought 'this is incredible.' I had liked working out in the past and I had run half marathons, but I never had anything that I felt so connected with--just as a person who wanted to better their life.
So, I came at this from a member's perspective. I knew what this experience did for me, and I knew what type of community I wanted to build. I wasn't out to be a business owner. I had worked in advertising in Chicago at Foote, Cone & Belding for 17 years and I loved my job. But I started asking some questions and one thing led to another. I met an Orangetheory owner who put me in contact with the person in charge of Illinois. Suddenly, I was like 'Oh my gosh, I'm quitting my job after 17 years!' It was a very personal experience that led me to want to make this part of my everyday life.
LFLBC: What is your business vision?
KB: My vision is to help people realize that they can be the best version of themselves. I think a lot of people doubt how good they can be in terms of their health, wellness, mood and they think that it's too big of a challenge to overcome.  I want to help them realize that it's not only achievable, but that you can have fun while doing it. You can feel better about your body and your mindset while meeting an amazing group of people who are all there to help you achieve your goals.
LFLBC: What has been your greatest business initiative?
KB:  All the things we've done to support the community. We've offered many of the local business free team building events for their staff. We've had the Egg Harbor crew, some realtor groups, a few of the Lake Forest High School teams all come in and do a team-building exercise. We also sponsor some of the big community events, like the Lake Bluff Pumpkin Chase—that's one of our favorite events.  We've been at the Lake Forest Farmers Market...just anyway we can be out in the community.
LFLBC: What is one thing you want people to know about Orangetheory?
KB: Orangetheory is for everyone! I think that there is a high intimidation factor about what this workout is which comes from people not understanding it. This workout is literally for every single fitness level, age, modification need, everything, because this workout is designed for you to go at your own pace.  So we can have a former NFL football player next to a 72-year-old gentleman next to a 15-year-old baseball player from the high school and all three of them are doing the exact same workout at their own pace. It's about challenging yourself to the extent you want to be challenged.
Another thing is that you are not judged. One of the things that makes us unique is our heart rate monitor system. Every person in class has their name on the board with their real-time heart rate zone, calorie burn, etc. But everyone really does focus on their own numbers.
LFLBC: What other local businesses do you work with?
KB: We have partnerships with Lululemon and have done some events with Kiddles and also McLaughlin Care Chiropractic & Wellness in Lake Bluff.
LFLBC: How do you give back to the community?
KB: We sponsor some of the teams at the high school, we support local sports events and races, like the Pumpkin Chase, and we donate a lot.  Every charity event that our members request donations for, we typically do. That's a no-brainer. We usually donate a 10 pack of classes as an auction item to help the charities raise money.
LFLBC: Is there anything else you'd like to share?
KB: I just want to invite everyone out to come see us. Every local resident of Lake Forest and Lake Bluff gets their first class free. Now is the best time to start. We're getting ready to start a nationwide Transformation Challenge that will run for 8 weeks for people to use Orangetheory to transform their body, life, mental state, everything.  Then individually in our studio, were awarding a $500 prize for the top female and a $500 prize for the top male in total body fat percentage lost. So, we're super excited for people to get a really good start on a new fitness routine and stay accountable by being a part of this Transformation Challenge!
11.13.2020