Pat Thometz - Anytime Fitness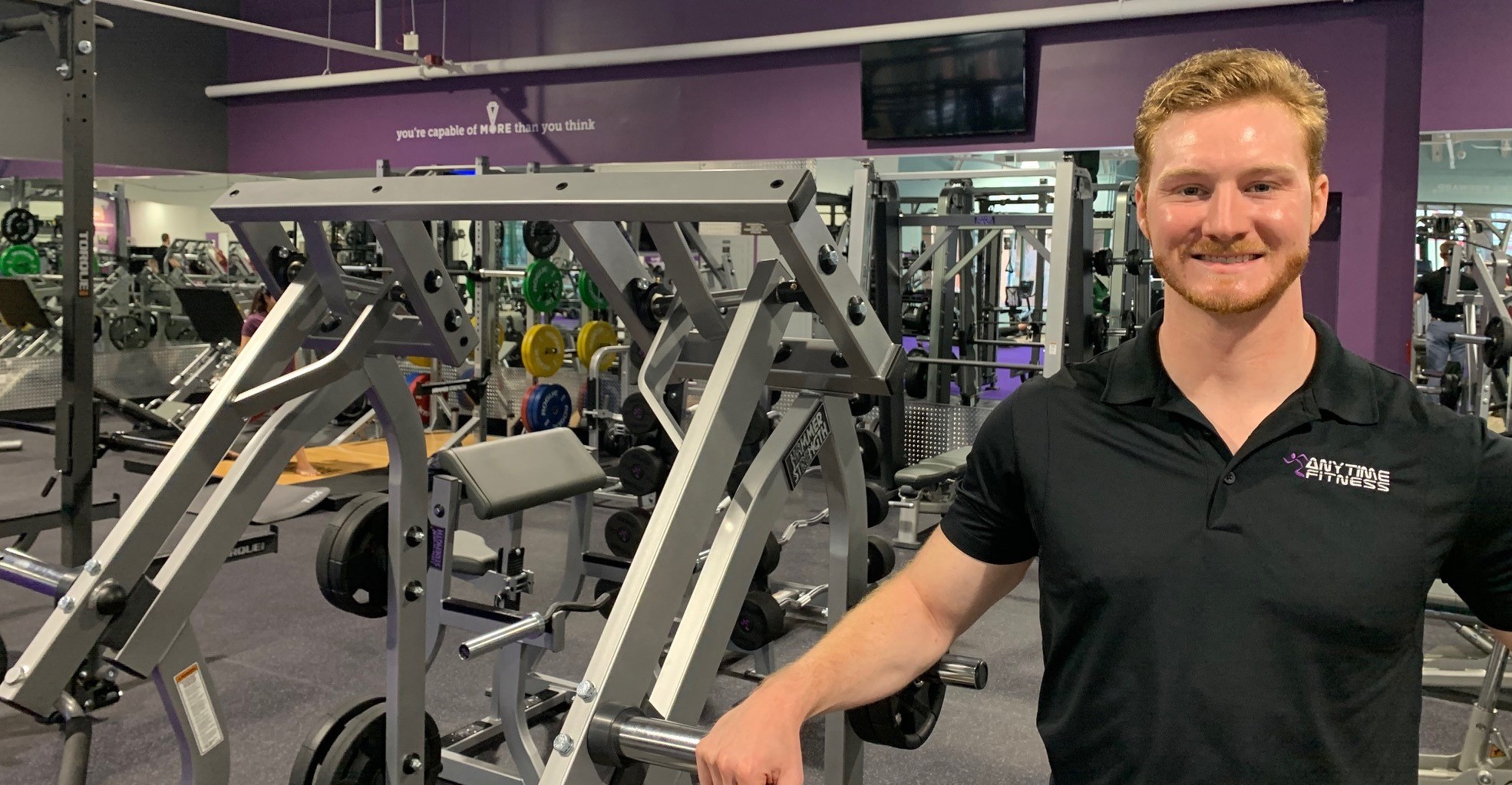 Pat Thometz
Anytime Fitness
219 Waukegan Rd., LB
www.anytimefitness.com
Anytime Fitness opened in November in the Carriage Park center at the corner of Rockland (176) & Waukegan (43) in Lake Bluff!
Lake Forest/Lake Bluff Chamber of Commerce: What was your inspiration to open Anytime Fitness in Lake Bluff?
Pat Thometz: I have a background in healthcare. My career objective has always been to help others, and more specifically to help them live healthier lives. While pursuing a career in medicine, I reached a realization that my true passion was with fitness. So, I started the transition into the fitness industry.  My dad, who is an orthopedic surgeon, also has always had a passion for health, wellness and fitness. We started talking and searching ways that we could become more involved in the fitness industry and came upon the Anytime Fitness franchise. The mission is driven by passion to help others, which really aligned with what we were hoping to do. We were really inspired by stories from the Anytime brand of how people come into the clubs and their lives are transformed by the community within the club and the support of the staff.
LFLBC: What is your vision for Anytime Fitness?
PT:  It is to become a leading resource and inspiration for health and wellness within the Lake Bluff and Lake Forest communities--to 'make healthy happen.' We have the right equipment, the right staff and the right tools to help make that happen.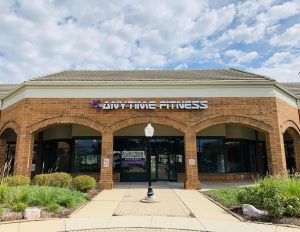 LFLBC: What's one thing you want people to know about Anytime Fitness?
PT: Every member has a coach. No matter where you are on your fitness journey, there's always a helping hand to get you to that next level. No matter how much or how little support you may need, we have a friendly staff that's eager to help you achieve your health and wellness goals. Our staff is trained to help members on the gym floor with proper technique and to introduce them to a new piece of equipment that they might be interested in, based on what their goals are. We make it very well known to members that my door and the trainer's doors always open to help with anything that might be needed in the gym. We also offer group fitness classes--a really great way to have a workout in a social environment.
LFLBC: What has been your greatest business initiative so far?
PT: It would have to be our Grand Opening event we had in November. Rather than just having it be a focus on the gym, we expanded it to be a health and wellness trade show. We partnered with other area small health-related businesses and had them come in and set up booths to be a resource for members of the gym and members of the community so the could learn more about the organizations and how they can help people lead healthier lives.
LFLBC: What other local businesses or organizations do you work with?
PT: We have been partnering with other local health and wellness businesses…Forest Greens, right up the road, has been really great with their focus on providing healthy meal options. Heinen's, right next door, has a wellness department that's been fantastic to work with. Flotstone in Lake Bluff and Body & Brain studio in Libertyville are also businesses we've been in touch with since they both also promote healthy mind/spirit/body. There are lots of different organizations in the community that are aligned with what we are trying to achieve in 'making healthy happen'.
LFLBC: How will you give back to the community?
PT: We've already been involved with health and wellness events in the community by setting up at these events and disseminating information on how people can live healthier lives. We're excited to get more involved and engaged with the community. We have a lot of plans…we'd like to do health and wellness seminars, make health and wellness information more accessible to the community and also give back to those in need through food drives, toy drives and blood drives. We're also looking to organize a Fitness Festival where members of the community can come together and learn about how they can live a more healthy lifestyle.
LFLBC: Is there anything else you'd like to share?
PT: I'd like people to know that fitness can be fun. The fitness industry has evolved and changed so much in the past 10 to 15 years with findings backed by science and research.  Here, there are many different ways to get in a good workout and that's something that was the focus of our club. We have a wide variety of equipment, a lot of unique pieces and our FUNctional training space where we have a bunch of different tools available to really mix up the standard routine that most people associate with exercise. We really want people to know that exercise can be a lot of fun.