Caitlin Considine - Valentina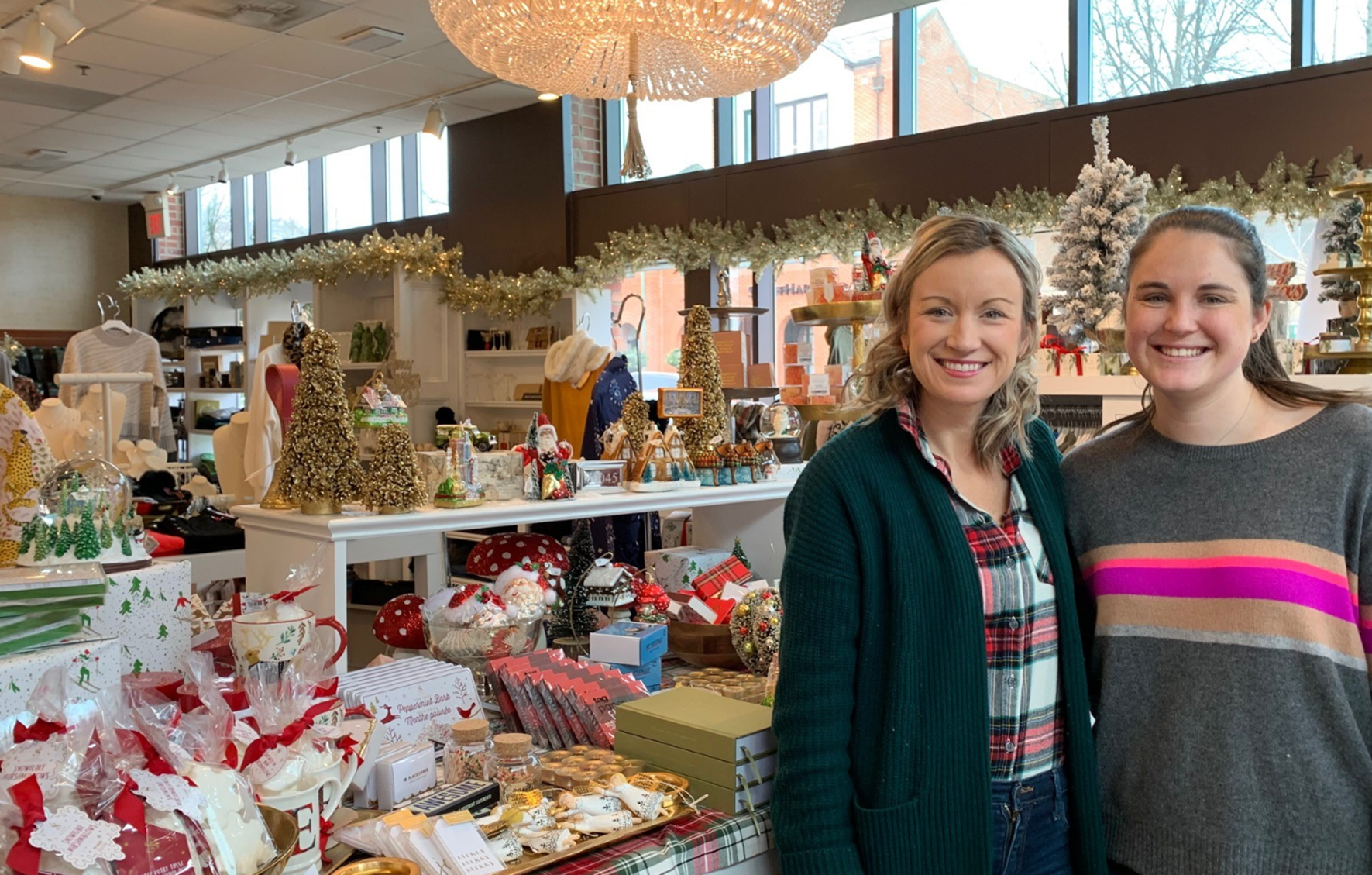 Caitlin Considine
Valentina
227 E. Westminster, LF
A unique & beautiful boutique. Women's Clothing. Jewelry. Accessories. Gifts. Home
Lake Forest/Lake Bluff Chamber: What was the inspiration behind Valentina? What is your role?
Caitlin Considine: Valentina was actually started by Sarah Scott. She opened Pennies from Heaven, our children's store, 23 years ago. Then she wanted to get more into items for women. So that's how Valentina was born. The first location opened in Winnetka about ten years ago, and we've been in Lake Forest for seven years. I was lucky enough to come on board about two and a half years ago as Sales Manager.
LFLBC: What's the vision for Valentina?
CC: In Lake Forest, we just want to continue doing what we are doing here. But we're also expanding. We opened a store in Glencoe about two years ago, and our newest store opened in Pacific Palisades in California in October. Sarah has family out there, and it's really a great fit for Valentina. So that's been exciting for us.
LFLBC: What has been Valentina's greatest business initiative?
CC: Valentina's is a really special place. We've got a little bit of everything for everyone. We have great gifts or something for your outfit for your big night out. It's also a great a place to come if you're having a bad day and need a little retail therapy. Valentina's is the perfect place for that! Every day I love waking up and coming to work here. It really is just a special place.
LFLBC: What is one thing you want people to know about Valentina?
CC: Just that it is a special place. If you're having a rough day and you come into Valentina, our main goal is not to just sell you something. Our focus is to make everyone that walks in here feel happy and comfortable. We want to make you feel like a guest in our home and leave here happy.
LFLBC: How do you give back to the community?
CC: We do a lot to be part of the community. We do a lot of shopping events to raise money during that day for local charities, and for other groups. Those are always great days when we can support the community--they are honestly my favorite days to work. We just did an event for Lake Forest Poms. We raised money for the fires in California last year, we have been part of the Lynn Sage Cancer Research Association and Big Heart Ranch in Malibu.
LFLBC: Is there anything else you'd like to share?
CC: Stop in and see us, especially if you've never been in the store before. We have such great gift items for everyone, including men! You can come here and get all your holiday gift shopping done, and we'll gift wrap it all! Give us 20 minutes of your time and then you can just go home and put all your gifts under your tree!