Karen Anderson - Caprice Decadent US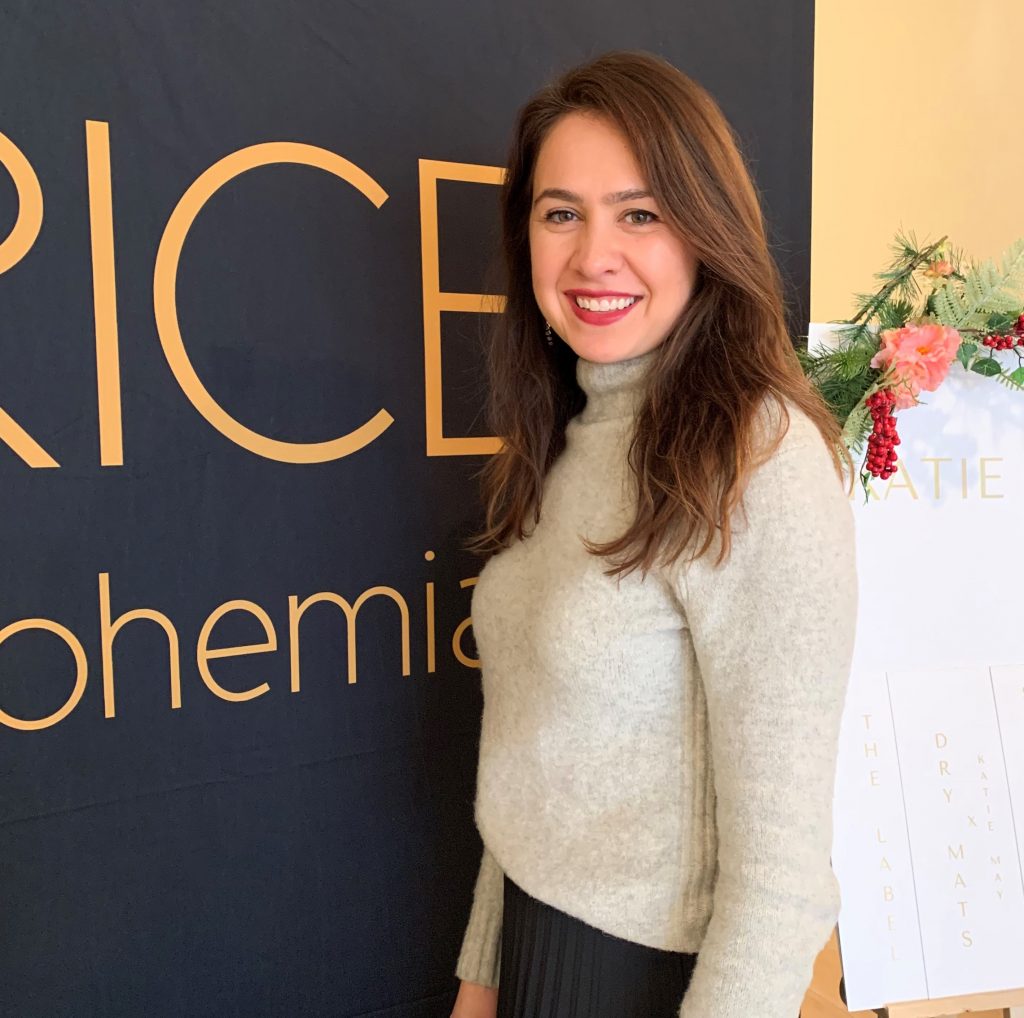 Karen Anderson
Caprice Decadent US
www.capricedecadentus.com
264 Market Square, LF – through December 14
Lake Forest/Lake Bluff Chamber of Commerce:  Tell us about Caprice Decadent US and your inspiration for getting involved in the business.
Karen Anderson: Caprice Decadent Bohemian, as it is branded in Europe, was founded by jewelry designer, Gunilla Sterud, in Oslo, Norway about 5 years ago. She's been a student of art history, color design, music and all things culture for decades which really comes through in her designs. You'll find a lot of influence from various historical periods such as Art Deco, Rococo, Baroque and the Ottoman Empire.  To me, it's this nod to history, creating this resurgence, that makes her jewelry unique.
I was introduced to the brand about a year ago by a Norwegian neighbor of mine here in Lake Forest.  We were having a chat about my past career in Corporate America and my interest to carry forward my Corporate Strategy background into a new venture. She spoke about a line of Norwegian jewelry she absolutely loved when living in Oslo and shared that the designer had an interest in entering the US market. I was intrigued! I researched the brand, performed a competitive analysis and then reached out to Gunilla. We hit it off and this new venture was born.
LFLBC: What is your vision for the brand?
KA: I would like to see Caprice Decadent US become known as the go-to brand for artistic, high-quality, attainable pieces of costume jewelry that transition easily from day-to-night. There's a design for every style and personality and I'm excited for the US market to see that!
LFLBC: What is one thing you want people to know about Caprice Decadent?
KA:.  These pieces are not just for special events. They pair beautifully with every look from flats, jeans, a white button down - fashion sneakers, black pants, a knit sweater - boots, tights, skirt, an oversized sweater - pumps, leather pants, a cute blouse - they work with all these and more.`
LFLBC: What has been your greatest business initiative?
KA: Teaming with local charities for each of the local events we host or take part in.  We look to find a way to not only enhance the natural beauty of our customers with stunning jewelry but to enhance the community they live in and the efforts being made to give back.
LFLBC: What other local businesses do you work with?
KA: In Lake Forest, we have our pop-up boutique in Market Square running until December 14. After that, there's a curated selection available at Lillie Alexander and a Lake Forest-based showroom where we welcome private shopping experiences. Contact us at info@capricedecadentUS.com to learn more. We've also received great support from the Lake Forest/Lake Bluff Chamber of Commerce and Christiane Fischer at Mid-America Asset Management Inc. that manages Market Square.
LFLBC: How do you give back to the community?
KA: Caprice Decadent US is passionate about teaming with our customers to support local, children-focused charities.  In October, we teamed with the Allendale Shelter Club for a Trunk Show at the Deseda pop-up boutique in Market Square.  In November, we teamed with the North Shore Board of the Northwestern Settlement for a Trunk Show at Maze Home in Winnetka.  And in December, we teamed with Cradles 2 Crayons Chicago in our Market Square pop-up boutique.  We look forward to rolling out similar initiatives in the future.
LFLBC: Is there anything else you'd like to add?
KA: Come see us in the store!  We're here through December 14th. After that, you can shop our website - www.capricedecadentUS.com - or email us at info@capricedecadentUS.com for information on private shopping opportunities