Our amazing community of businesses has stepped up to help others amid the Coronavirus crisis...

Always looking out for first responders, Chief's Pub has been donating food to police, fire and essential workers in town. They have also set up the 'Local Hero Fund,' taking community donations to provide for local police and firefighters. Class act, Joe Knesely!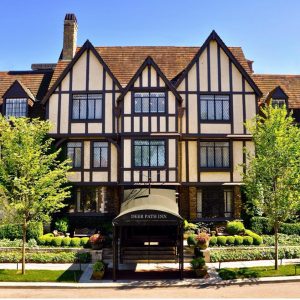 Deer Path Inn will be holding and upcoming online auction 'Inn Good Times' to benefit local businesses...details to come. They also keep us smiling with their unique brand of shelter-in-place humor on Instagram! Thanks, Matt Barba & company! instagram.com/deerpathinn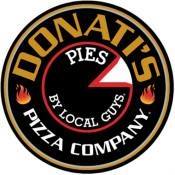 Donati's Pizza has blown us away!
They are now delivering for Forest Greens Juice Bar, Suzy's Swirl, & Lake Bluff Brewing Company, using their established delivery operation to help their neighbor businesses--and they've put out a call to those temporarily out of work in the hospitality industry to inquire about delivery positions.
They've partnered with Phoenix Rising Foundation and Shields Township to create a contactless food pantry in their once-filled dining room for Districts 65 & 115 families and senior citizens. Shout out to LFHS Football that raised the funds to start the pantry!
Oh, and they are making and delivering free Easter meals for senior citizens in need. Wow, Jeff Urso!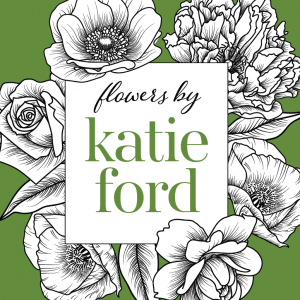 Flowers by Katie Ford is offering a service called "Flower it Forward" -- if you know someone in need of a pick me up, DM her on social media and she will drop off a note and some flowers. So thoughtful, Katie!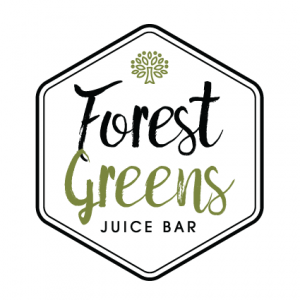 Forest Greens Juice Bar dropped off juices and protein snacks for the staff at Lake Forest Hospital ER last week! They are also donating an additional 50% of gift card sales to provide for hospital staff. Way to go, Annemarie Ranallo.
The Fresh Market put a call out after the restaurant closures for people in the hospitality industry looking for work to consider joining their team. Additionally, they are taking donations for Feed America/local food banks when you make purchases in store or online. Margaret, you're the best!

Have you seen the feel-good posters the Gorton Center has displayed? On your next walk or drive to the grocery store, check them out! Thanks for the love,Amy Wagliardo & team.
Spread Love, Not Germs - a small business project started by Caroline Eimerman of Posh Papetiere. When you order something from a small local business for a friend or family member, that person does the same for someone else to spread the love...and on it goes. So cool, Caroline!
Suzy's Swirl & Donati's Pizza also recently delivered box lunches and individual meals to our hospital and essential workers. Nice going, Sue, Kathy & Jeff.