Commander Michael J. Keppen, United States Navy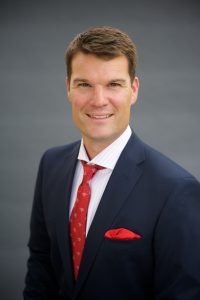 Michael is a motivational leader and creative professional with an exemplary career in the U.S. Navy's Aviation and Human Resources communities. Michael was commissioned as an Ensign in 2003 after completing the Naval ROTC program and earning a Bachelor's degree in Criminology and Law Studies at Marquette University in Milwaukee, WI.
After his commissioning, he reported to Pensacola, FL for flight training and was winged as a Naval Flight Officer in 2005. After completing training, he was assigned to Patrol Squadron Sixteen (VP-16) in Jacksonville, FL from October 2005 to January 2009. Michael deployed to Iraq and the Persian Gulf, Central America, the Caribbean, Europe and Mediterranean, and the IndoPacific area, conducting operational missions in over 26 countries.  While attached to VP-16, he qualified as Mission Commander and logged over 1000 flight hours and 36 combat flights in direct support of Operation Iraqi Freedom.
In 2009, Michael reported to Training Support Center - Great Lakes where he directed and managed the apprentice-level training for over 16,000 Sailors at the Center for Naval Engineering, Center for Culinary Specialists, Center for Explosive Ordnance and Navy Dive, and the Naval Special Warfare Preparatory School.
Michael was selected as a Navy Human Resources Officer in 2011 and reported to Recruit Training Command, our nation's only Navy boot camp, where he managed the annual indoctrination, onboarding, and talent management and development of 44,000 recruits. He directed a staff of 180 military, civilian, and contractor personnel and also supervised the elite, specialized training of the Naval Special Warfare and Naval Special Operator candidates.
In December 2014, Michael was selected as the U.S. Navy's Human Resources Junior Officer of the Year and then served as the Director of Training at Naval Service Training Command. As the Director, he managed the curriculum, training, and talent acquisition and management strategies for 98% of all naval officer and enlisted accessions nationwide. Recently promoted to Commander for his exemplary leadership and superb executive acumen, Michael is a strategic partner in the Navy's Human Resources domain. He is now serving as the Chief Learning Officer at Recruit Training Command where he leads 135 military and civilian staff across four courses of instruction and spearheads the curriculum design, development and management of 166 basic military training topics, all classroom instruction, assessments, and instructor evaluations. His leadership helped to transform the way our Navy attracts, trains, and retains its most precious resource: its people.
Michael also earned a Masters of Business Administration from Arizona State University and holds a Professional in Human Resources certification. A strong community advocate and humble civil servant, he founded and led Thrive Project for America, a 501(c)3, dedicated to developing the confidence and competence of young Americans. His personal military decorations include the Meritorious Service Medal, Air Medal, Navy Commendation Medal, Navy Achievement Medal, Iraqi Campaign Medal, Military Outstanding Volunteer Service Medal and various other individual and unit-level awards. Michael enjoys golf and snowboarding and is a proud husband and dad to three awesome kids.