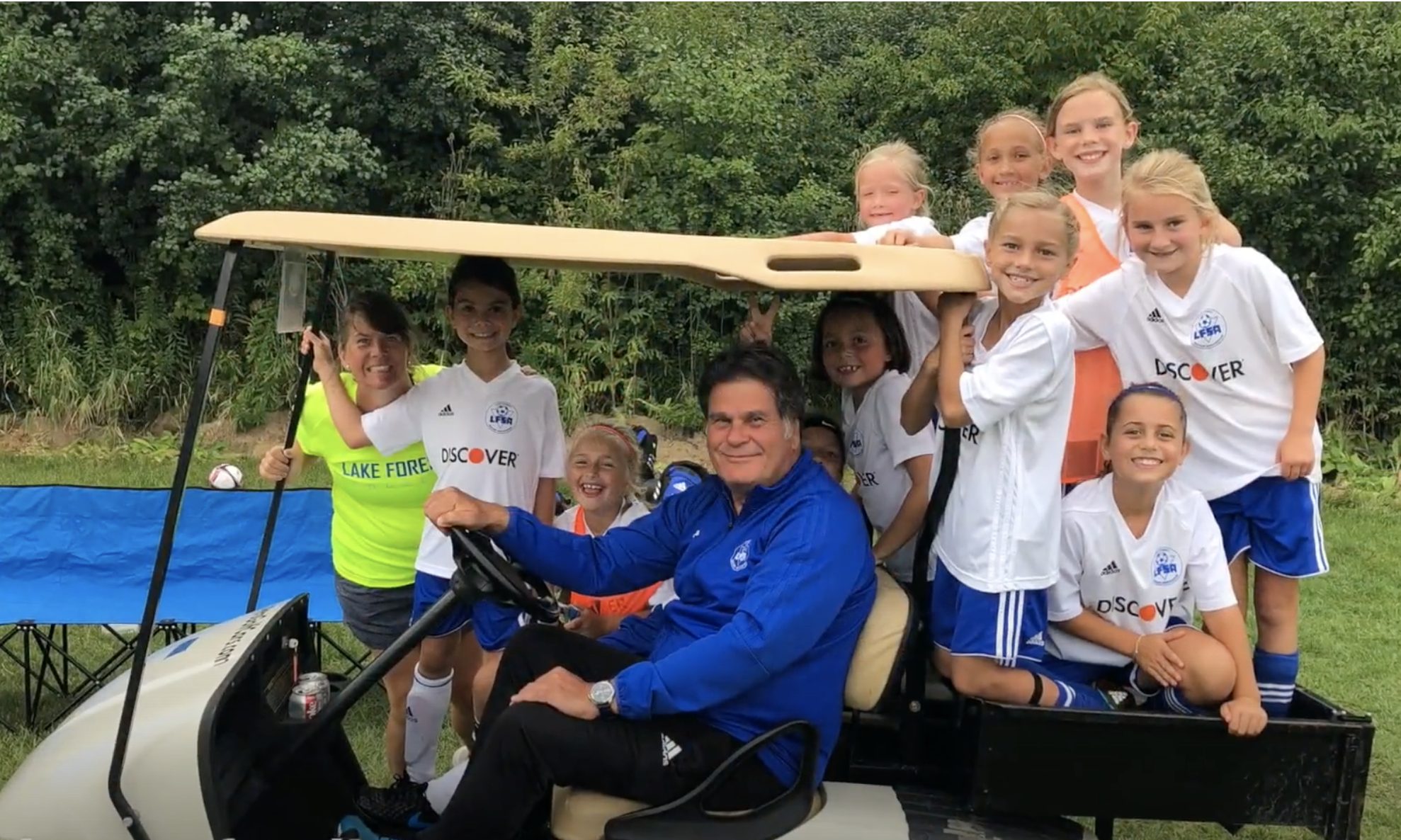 Member Spotlight: Oktay Akgun, Director of Coaching, Lake Forest Soccer Association (LFSA)
 Lake/Forest Lake Bluff Chamber:  Tell us a little bit about Lake Forest Soccer Association and what makes your club unique?
Oktay Akgun:  LFSA is a locally based, premier travel soccer club serving the Lake Forest and Lake Bluff community for 30 years.  LFSA has had great success developing and training our local talent. 90% of the Lake Forest High School Varsity boys and girls soccer players come from LFSA.  We are also honored to claim 5 state champion teams, 1 regional finalist, 1 National Gatorade Player of the Year, 2 National Olympic Team Players, 4 National Olympic Team Pool, 9 Regional Olympic Development Players, multiple Division 1 NCAA players (Stanford, Duke, Northwestern, Colgate among others) and most importantly lifelong friendships!
LF/LB: What inspired you to dedicate your career to coaching soccer in our community?
OA:  It gives me great pride to run a small community-based nonprofit club and play a role in developing players and making our club one of the best programs in the state.
LF/LB: What is your vision for the future LFSA?
OA:  We are particularly proud of the success of our unique in-house Young Scouts program which introduces the game of soccer to 4- and 5-year-olds in our community.  Our Young Scouts program provides children the opportunity to learn soccer skills from professionally licensed coaches at weekly skill sessions and play games against other teams in the program. Our goal is to provide technical instruction to allow a child to build solid fundamental soccer skills, as well as have fun and enjoy the game of soccer.  With approximately 150 children participating in our Young Scouts program, we look forward to continued success and an even more robust travel program as we develop countless young soccer players as they progress through our program and onto higher levels of soccer.
LF/LB:  How does LFSA give back to the community and work with other local businesses?
OA:  We are a nonprofit community organization, and we value and appreciate our fellow local businesses. We exclusively use Kiddles Sports for our spirit wear, uniforms and gear.  We have team parties and board meetings and local restaurants.  We support our local schools when asked to support events – we are looking forward to participating in Sheridan School's Exploration Day this month! Walking in the Lake Bluff parade is an annual highlight for our players as well.
LF/LB: Is there anything else you would like to share about yourself, your coaching staff, or the club?
OA:  I am honored to have been a part of this special organization for 27 years, but this program is the success that it is because of our wonderful parents (many of whom played for LFSA themselves), administrative staff and every one of our coaches who work tirelessly to develop and grow competitive soccer players but also nurture sportsmanship, leadership, and respect on and off the soccer field.  We have very little turnover with our coaching staff who have all been with the club for countless years—some decades!  Off the field, many our coaches, also work and live in Lake Forest and Lake Bluff -- myself included.  Keeping LFSA a vibrant part of our community for local children is important to us.
We would love to see our youngest players on the fields at Young Scouts – simply sign-up on our website.  Children ages 7-11, please sign-up for our travel program try-outs, coming up later this month.  We would love to meet you and welcome you to our LFSA family!
Learn more and register for our programs at www.lfsa.org.
Editor's note:  Coach Oktay holds an USSF A License, has coached 20 + years in the ODP program, has been a staff coach/scout for USSF and was named Illinois Youth Soccer Coach of the Year in 2006.  His coaching staff all hold professional coaching licenses.
Interviewing the humble Coach Oktay at a local coffee shop for this spotlight said it all about his longtime commitment to this community.  Waiting in line to order his coffee, I watched him receive a big hug from a player he coached 20 years ago, whose name Oktay had not forgotten and who has a child about to begin Young Scouts!