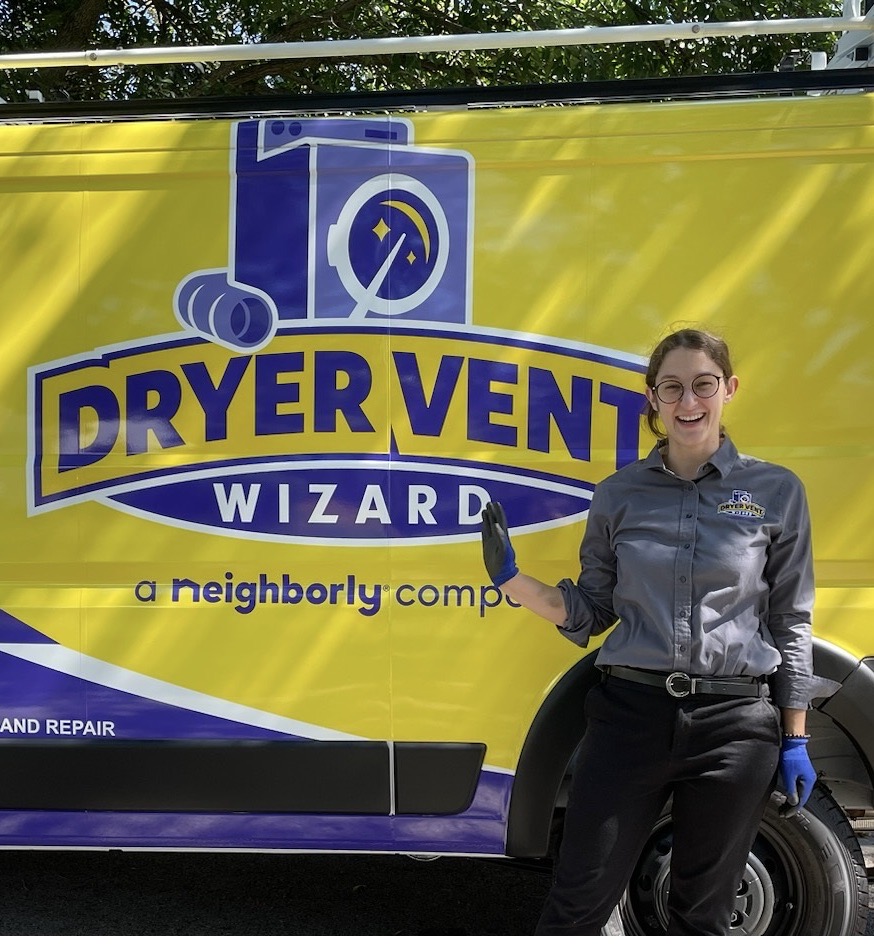 Member Spotlight: Jane Roth, Owner, Dryer Vent Wizard of Lake Forest
Lake/Forest Lake Bluff Chamber: Tell us a little bit about Dryer Vent Wizard and the services you offer?
Jane Roth: Dryer Vent Wizard is a professional dryer vent cleaning and installation service that specializes in ensuring the safety and efficiency of your dryer vent system. We offer a variety of services, including:
Dryer vent cleaning: Our technicians use high-powered equipment to remove lint from your dryer vent, preventing potential fire hazards and improving the performance of your dryer.
Dryer vent repair: If your dryer vent is damaged or not functioning properly, we can diagnose and repair the issue to ensure your dryer operates safely and efficiently.
Dryer vent installation: We install new dryer vent systems in homes and businesses, ensuring they are properly configured and venting to the outside.
At Dryer Vent Wizard, we are committed to providing our customers with safe and efficient dryer vent systems, and we take pride in our work.
LF/LB: What was your inspiration to open this business in our community?
JR: I was inspired to open this business in our community because there were no other businesses in the area providing line installation, line repair and a variety of cleaning options at one spot to keep our community safe.  Traditionally, to find someone to install the dryer vent line and repair them, a customer had to go through an inconvenient / confusing process of calling several types of contractors to find one that would even preform line installations or repairs.
LF/LB: What is your vision for the future of Dryer Vent Wizard?
JR:   My hope is that Dryer Vent Wizard continues to expand and grow so more people become aware of the importance of maintaining their dryer vents and becoming a household name in our local community.
LF/LB: Are there ways you plan to support or give back to the community?
JR:  I give back to the community by contributing complimentary services to local charities for silent auctions and collecting food for the Northern Illinois food bank.
LF/LB: Is there anything else you would like to share about your business?   
JR: I am the first locally women owned and operated location in the entire country.