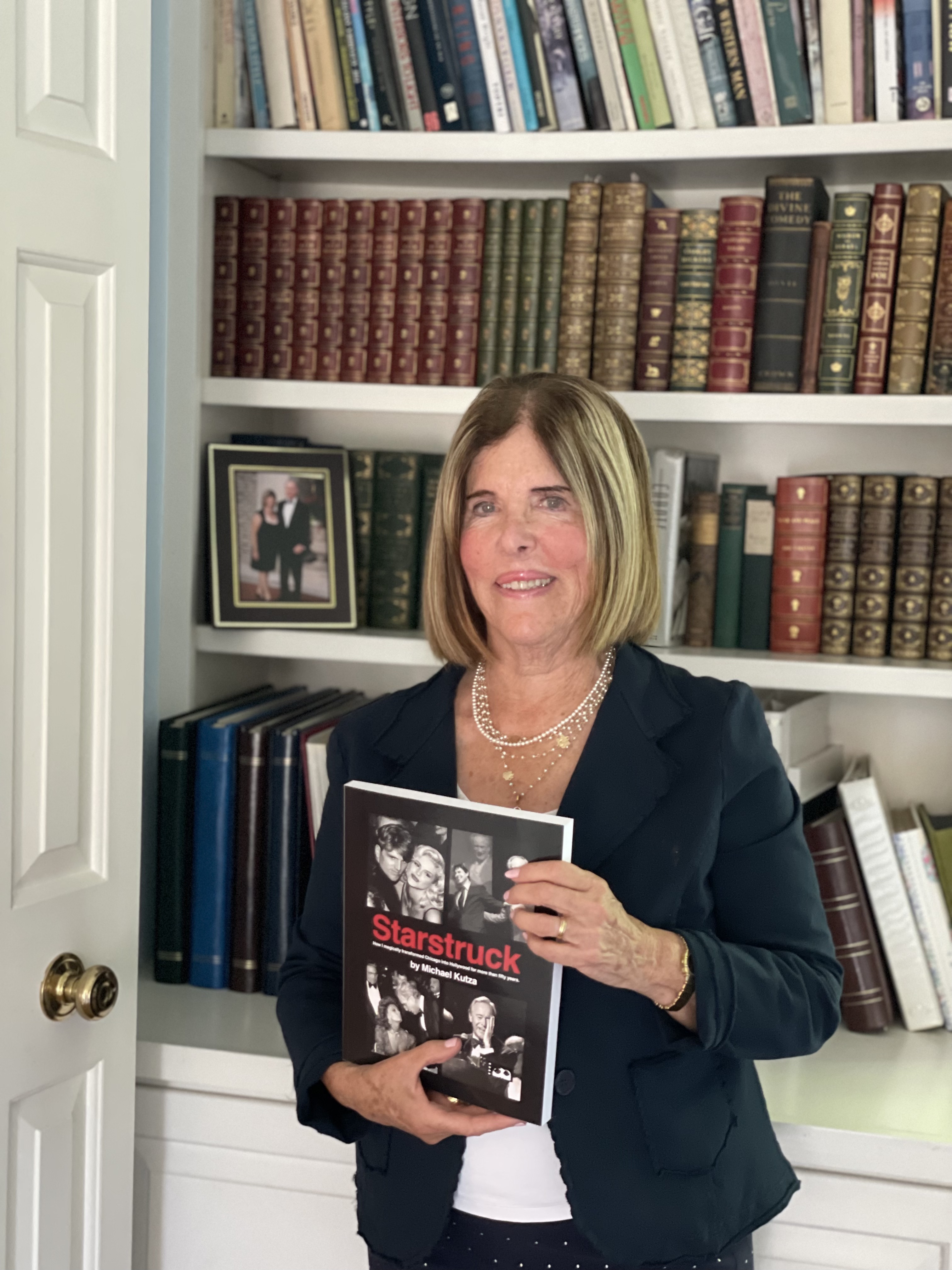 Member Spotlight: Lynda O'Connor, Co-Owner, O'Connor Communications
Lake/Forest Lake Bluff Chamber:  Tell us about O'Connor Communications and what makes your business unique? 
Lynda O'Connor: O'Connor Communications specializes in getting books and authors into the news. We work with all kinds of books, but prefer non-fiction - memoirs, self-help, true life adventures, history, and anything that can surprise and teach the readers something unique. We've worked with everyone from gang members and explorers, to military generals, beauty queens, and photographers -- we love what we do.
It's very exciting working with the media, seeking front page headlines but appreciating one-liners in a community paper. Whether it's the Wall Street Journal or The Pioneer Press, placements everywhere help authors become successful.
LF/LB: What was you inspiration to start this business?
LO: My husband, Jim, wrote a book called, "Cuss Control: The Complete Book on How to Curb Your Cursing" and Random House published it. It was wildly popular, and we won three national awards for the best book promotion in the country for it. After that, Random House hired us to market more of their authors. After that, we started focusing on books for O'Connor Communications.
LF/LB: What is your hope and vision for the future of your business?
LO: My vision for the business is to continue to attract talented authors who have a great story to tell the media and who work hard telling it. When an author hires us, we become partners and work like a team. It's a very close relationship and together we celebrate our successes and overcome challenges that come our way. And believe me, there are plenty of both. I remain friends with all of our clients, and they come back whenever they have a new book to promote.
LF/LB:  How does O'Connor Communications give back to the community?
LO:  I belong to the Lake Forest Club and I've volunteered to be Captains of many of their tennis and paddle teams. I've worked with several charity organizations over the years and I give a lot to my clients, giving them way more that I'm getting paid for.
LF/LB: Is there anything else you would like to share about your business?
LO: This is not an easy business. Authors often don't have much money so creativity and determination are factors that count. The secret? Believe in what you're doing and never give up.