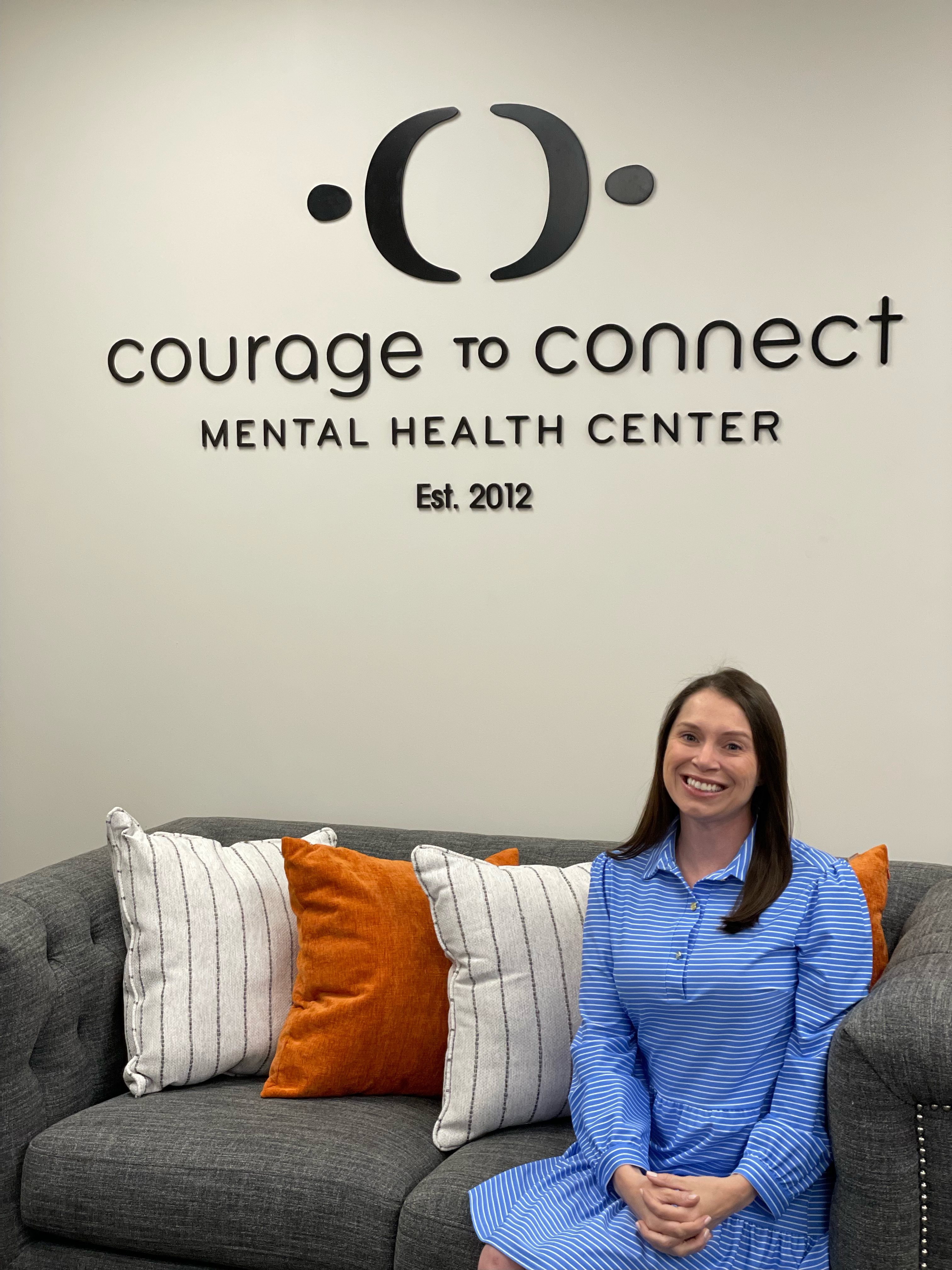 Member Spotlight: Brianne Clatch, Courage to Connect
Lake/Forest Lake Bluff Chamber:  Tell us about Courage to Connect and what makes your practice unique?
Brianne Clatch: Courage to Connect Mental Health offers therapy, testing, and psychiatry all within one center and one collaborative team.  Our practice is unique in the setting we strive to create for our patient experience; the reception area is comfortable and warm, our team of highly trained clinicians follow the strengths-based approach to treatment, as well as many other modalities. Positivity and Hope are both key elements when beginning and continuing with therapy. We want each patient to be successful in reaching their goals, changing for the better, and handling the struggles they face having a mental illness.
LF/LB: What was you inspiration to start this business and bring a location to this community?
BC: My husband, Dr. Michael Clatch is a clinical psychologist and the founder of Courage to Connect, he started the business in 2012. This year we are proudly celebrating our ten year anniversary at Courage to Connect! The mental health industry has long suffered in healthcare equal rights and acknowledgement. The pandemic brought much awareness to the industry, however mental health still has a long way to go.  Bringing our practice to Lake Bluff & Lake Forest creates awareness, offers service and community to those struggling with a mental illness. We are residents of Lake Forest and love raising our family in this wonderful community.  The opportunity to be bring our mental health center to this area presented itself through a need of resources after the pandemic. We believe care should be convenient, you should be able to use your health insurance all while seeing an excellent therapist. There is a need to accessible mental health care in each and every community.
LF/LB: What is your hope and vision for the future of your practice?
BC:  Our hope is to create a comfortable space in Lake Bluff where patients feel at ease when they reach out for services and begin therapy, psychological testing or medication management.
LF/LB:  How does Courage to Connect plan to give back to the community?
BC: We have a strong community outreach program.  We build connections with the local schools, pediatricians, primary care providers and community resources.  We have had partner meetings with CROYA, Paws for Patrick, LF/LB Chamber, many local schools.   Our intention is to be a valuable resource to the many organizations in the LF/LB community.  We want Courage to Connect to be THE mental health practice that your neighbor, best friend, teacher or pediatrician will refer you to whether you are a family member is struggling with Anxiety, Depression, ADHD, School Related issues, Substance Abuse, Life Changes, etc. We have a team of clinicians available to help you.