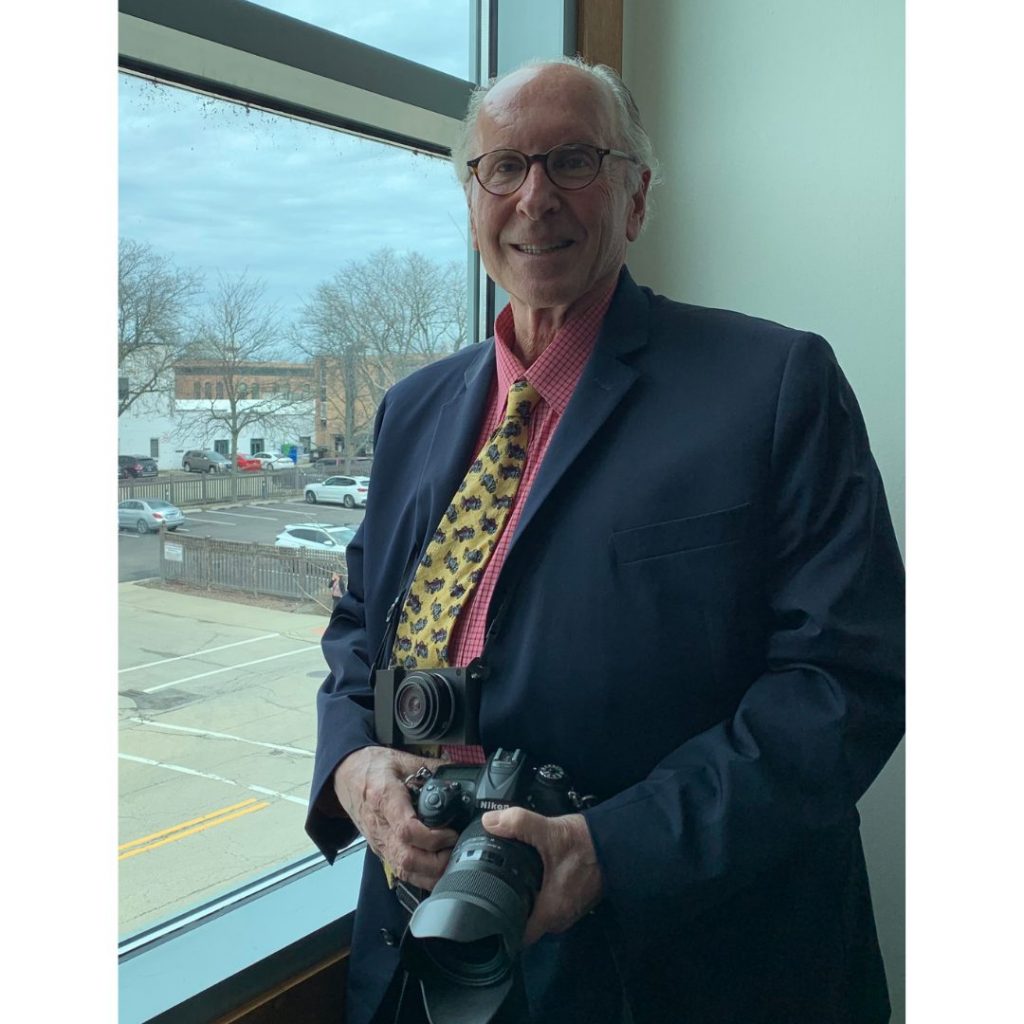 Member Spotlight- Michael Delott Photography
Lake Forest/Lake Bluff Chamber: Tell us about Michael Delott Photography?
Michael Delott, Owner and Photographer:  I began my photography career about 25 years ago in the area of "fine art" black and white photography, and in no time, I was immersed in a variety of photographic work that involved events and family celebrations.  I love developing ongoing relationships with my clients!
I offer the following photography services in studio or on location:
Headshots
Portraits
Family photography, including senior pictures
On location:
All types of events including corporate gatherings, conventions,    Mitzvahs, weddings
In my headshots, I pride myself on making my clients comfortable, looking their very best, and making the whole process easy and efficient. For photography of individuals I ask only that the client bring a smile. My state-of-the-art studio lighting sets me apart from other photographers, and I do subtle and artistic retouching of the images.
When photographing large events, I wear 2 cameras at a minimum the whole time.  It sounds a bit "old school" but it helps me to capture the look that I want to achieve. I am often told that I am very organized, efficient, and that I make the experience relaxing for the clients.
My "fine art" photography has appeared in a number of area galleries over the years, and can be seen on my website:  www.delottphoto.com, or on FineArt America by searching for Michael Delott Photography.  Vast experience in showing my work has taken place in Lake Forest's Deerpath Art Show, and the Old Town Art Fair.
LF/LB: What inspired you to have a career in photography?
MD: When I was 20, I bought my first camera while majoring in History at the University of Wisconsin-Madison.  I instantly became enamored with photography, and my journey grew from there. I am self-taught, fueled by my passion for photography.
While I began as a fine art photographer creating silver gelatin prints in my own darkroom, I began to get requests to photograph events and individuals. I used black and white film back then, which was considered a new trend, and allowed me to become an innovative high-end photographer as word spread. My professional photography reputation grew slowly. On one occasion I was flown to Washington D.C to photograph Supreme Court Justice Stephen Breyer, as well as an assembly of ALL of the female Congresswomen on the steps of the U. S. Capitol.
While all of this photography business was developing, as a family man I always had and kept a "day job." I worked on my photography in the evenings and on weekends so it would not interfere with our family life. I retired from that "day job" 10 years ago which resulted in the freedom to focus on my career in photography.
LF/LB: What is the one thing you want people to know about Michael Delott Photography?
MD: The client is always first and it is all about what the client wants.
LF/LB: How do you get involved in the community?
MD: I am involved in several local charity organizations wherein I donate my photography services. I assist Equestrian Connection, Stepping Stones, and Safe Haven School. I am delighted to help these organizations as well as providing photography for the LF/LB and GLMV Chambers with their various  photographic needs.
LF/LB: What do you envision for the future of Michael Delott Photography?
MD: I truly enjoy my work process, and my relationships with my clients. I look forward to my continuing role in providing any and all of their photographic needs.