Big Door Garage Suites - John Victor & Jill Salajka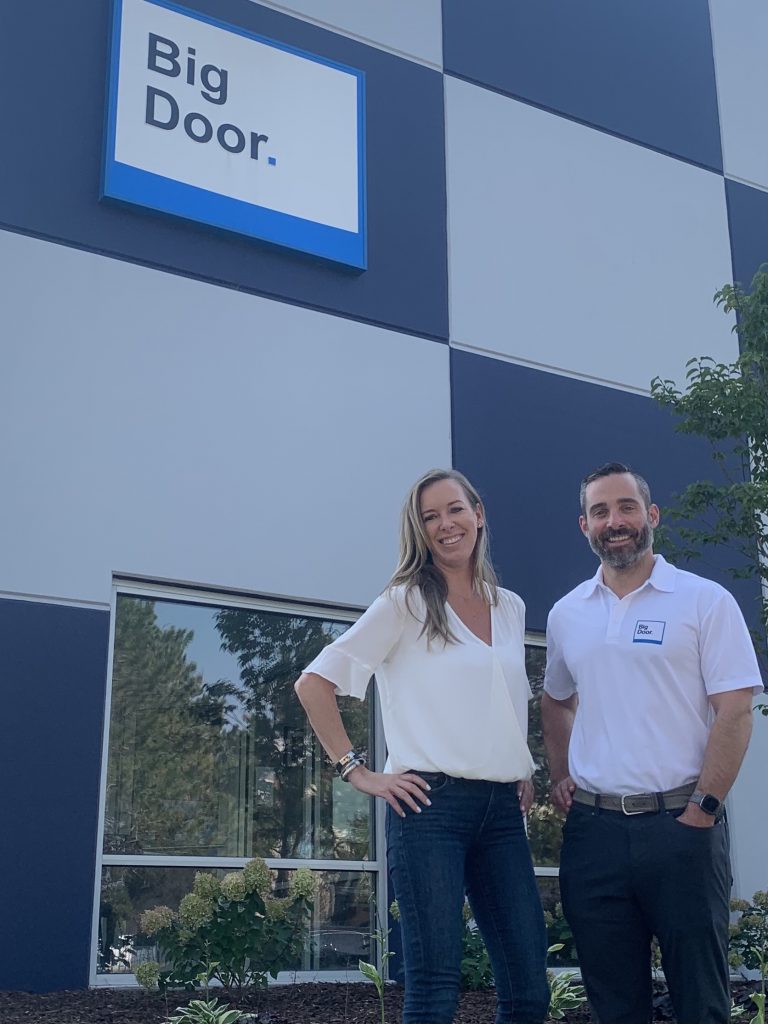 Big Door Garage Suites
John Victor & Jill Salajka
1405 Wilhelm Rd., Mundelein
866-432-3667
www.bigdoor.com
Lake Forest/Lake Bluff Chamber of Commerce: Tell us about Big Door Garage Suites.
John Victor: We're a garage suite community for enthusiasts. It's part storage/part lifestyle club for people who love cars, toys, or anything that you can fit through the big doors. What differentiates us right off the bat is that the spaces are for sale, not for rent. It's such a new concept, it takes people a minute to wrap their heads around all the possibilities that come from ownership. Our facility is in Mundelein, and we have 35 garages and a fantastic clubhouse space. The units are incredibly secure and offer endless customization options.  Sizes start at 560 square feet and go up to 1500.
LFLBC: What was your inspiration for starting the business?
JV: It combines things I have been passionate about since I was a kid—cars and cool toys—and real estate. I'm from Denver, and there are already over 20 developments like this that have found a ton of success. We thought Chicago would be a great market to launch Big Door, and since it's a new concept here, there is a lot of room to grow and expand around the area. 
LFLBC: What is the one thing you want people to know about Big Door?
JV: It's a really unique real estate asset.  Owners come to Big Door because they are passionate about something, typically cars.  This passion shows in the custom environments owners create around these things they love.  And while each owner might be into a different brand or toy, this shared enthusiasm is palpable around the place.  Owners are of like mind and wind up creating great relationships, spending lots of time at Big Door.  This turns what they thought might be a storage solution into an amazing addition to their lifestyle.  
LFLBC: How do you give back to the community?
JV: With this community that we have created, spending time doing fun things together is very appealing.  So raising money through these events comes naturally.  Whether it is a road rally or a casino night, we find a way to benefit local charities and give back to the community.  Recently, we just had our Grand Opening on where the proceeds benefited Lurie Children's Hospital.
LFLBC: Is there anything else you would like to share?
JV: Please take a look at bigdoor.com to begin to get a sense of the concept we have and the community we are creating.  However, while the website is a good start, you can only understand the size and scope of the spaces by scheduling a tour and visiting in person. It's the best way to see how we could be a good fit for your needs and plug you into all the fun we are having!   To reach us, fill out a contact form on the website or give us a call at 866-432-3667.
10.5.2021