Carrie Thiergart - Pure Primal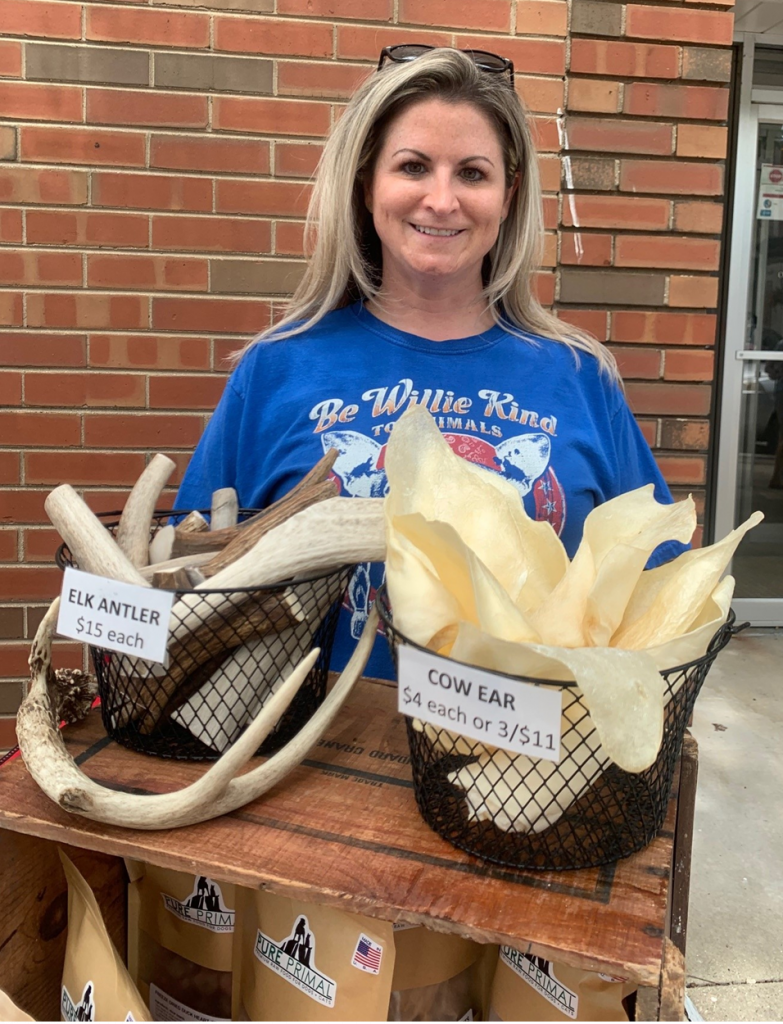 Lake Forest/Lake Bluff Chamber: What was your inspiration for launching Pure Primal?
Carrie Thiergart: I had worked in commercial real estate in the city for a long time and I was ready to try something new that I was passionate about. I had two Cavalier King Charles Spaniels and their breeder insisted I feed them a raw diet and raise them naturally (minimal vaccines, no chemicals, etc). She taught me so much about raising dogs in a healthy, more natural way and since then I have always made my own raw dog food. We have since rescued two dogs from Chicago Animal Care and Control, and immediately put them on a raw diet.  I see first-hand what a raw diet does for our dogs, and they have really flourished. They have great muscle tone, thick coats, high energy levels...and even a sparkle in their eyes. They are just so healthy, inside and out. I used to make dog treats on the side and donate them to shelters or give them away as gifts, and people started telling me I should sell them.  So when I left commercial real estate at the end of 2017 I started Pure Primal and began making freeze-dried treats and custom raw diets for dogs.
LFLBC: What is the one thing you want people to know about Pure Primal?
CT: My dog and cat treats are of the highest quality freeze-dried meat, made in small batches with ethically-sourced ingredients from Midwest family farms. My husband and I have a cabin in Wisconsin and I source some of my meat from our neighbors who raise grass-fed, pastured animals. My business is mostly freeze-dried treats and chews for dogs and cats, but for local customers in Lake Forest & Lake Bluff, I'm able to create custom raw diets and custom treats. I'm happy to deliver to Lake Forest/Lake Bluff customers as well!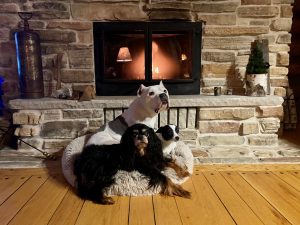 LFLBC: How has the pandemic affected your business?
CT: It really had a positive affect on my sales. People were home more and spent more time with their pets, and many people adopted new pets. I also saw more business from cat owners in the last year, so I've updated my logo and and now carry more products for cats.
LFLBC: How do you give back to the community?
CT: I give back by donating products for animal rescue auction gift baskets as well as my time to a few local animal rescue groups (Roll Over Animal Rescue and Greater Chicago Cavalier Rescue). We also foster dogs through these local rescues and help them find their forever homes.
LFLBC: Is there anything else you would like to share?
CT:  I always tell people - some raw is better than none! Some people are not able to feed a full raw diet, and I understand that.  My freeze dried raw treats are an easy and convenient way to add raw food into your pet's diet. I truly believe that a high quality, species-appropriate raw diet can prevent as well as resolve so many health issues in our pets. I love it when my clients tell me their pets are so much healthier, or their previous issues are resolved, as a result of converting to a raw diet and feeding them my treats. That's why I do what I do!
Visit my website, or follow me on Facebook and Instagram to learn more or place an order!
9.21.2021