Melissa Mandarich - Vintage Magnality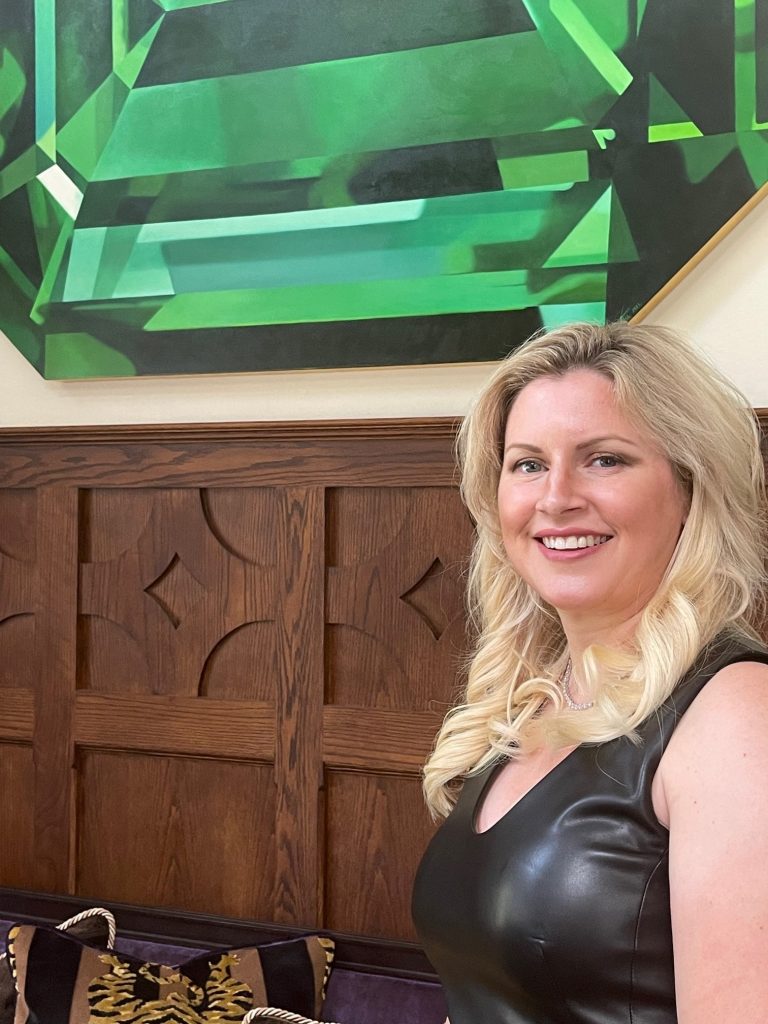 LF/LB Chamber: What was your inspiration for starting Vintage Magnality?
Melissa Mandarich: I had recently left my corporate career to spend more time with my family and had been bouncing around business ideas that I could manage working from home with hours that worked for me. I also wanted to pivot from finance and HR to something more creative.  Loving jewelry, design, fashion and curating spaces and wardrobe looks, I really wanted to do something along these lines. While travelling with two of my children in the Dolomite Region of Northern Italy, I was so awestruck by the natural surrounding beauty, I felt this overwhelming need to build a business around the concept of sustainability and giving back.  It dawned on me that vintage jewelry is really the most sustainable form of jewelry consumerism there is, and I saw an opportunity to harness e-commerce in a space that really hadn't embraced available technology or current consumer desires or concerns.
LFLBC: What is the one thing you want people to know about Vintage Magnality?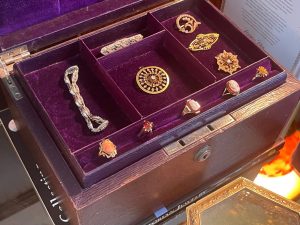 MM: As our name suggests, we have beautiful vintage pieces, but we also have our recently launched Storyteller Fine Jewelry line, which is all NEW wearable fine jewelry sustainably made, using recycled precious metals and ethically sourced stones.
LFLBC: What is your business vision?
MM:  My desire is to offer a revolutionary, intimate, easy online buying experience for clients looking for high quality wearable fine jewelry. All of our pieces are published at Everyday Value Pricing, no high mark-up games with drastic sales, just complete transparency on materials and price. It's just you and I, so you aren't going to be dealing with a corporate org chart or a different person each time you contact us.  Maybe you don't want to communicate with me at all? You may just find what you like on our website, click and purchase, it's that easy. Or maybe you'd like to have an in-person appointment in our salon or an online appointment via Facetime? We're also on WhatsApp and have a messaging function button on our website. I curate pieces that I would wear myself, I want you to look and feel good. Try our Virtual Try-On technology, try before you buy, which is available on our product pages.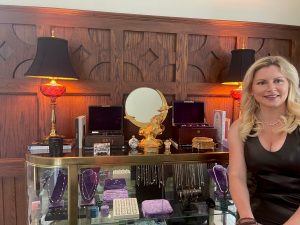 LFLBC: How do you give back to the community?
MM: We have a #DoGood mantra built into our core values realized through giving 2% of our sales to women and children charities as a baseline. From the onset we chose to support Girls Not Brides which is a global partnership of more than 1500 civil society organizations from over 100 countries committed to ending child marriage and enabling girls to fulfill their potential around the world. We also love making additional donations to support various breast cancer charities, or charities selected by our Instagram followers during various contests and we love to contribute jewelry as donations to local schools like DPM for teacher appreciation week, or to raise money via raffle tickets for Montessori School of Lake Forest or my son's school St. John's Northwestern Academies at their annual fundraiser.  Please contact us if you think your non-profit or fundraising event is a good fit as a #DoGood partner with Vintage Magnality.
LFLBC: Is there anything else you would like to share?
MM: I want all of our clients to be 100% satisfied, I will go to the moon and back to make sure that happens. We offer complimentary gift wrapping and free local delivery to the 60045 and 60044 zip codes. We also have an amazing selection of Bridal jewelry, including engagement rings, wedding bands, eternity and anniversary rings. Visit our website, or message me to book an appointment in our private salon. Utilizing technology, I will soon be able to sit down with you to customize a design and give you a prototype to try on!
7.27.2021