Pim Alley & Kate Holland - Suite Escape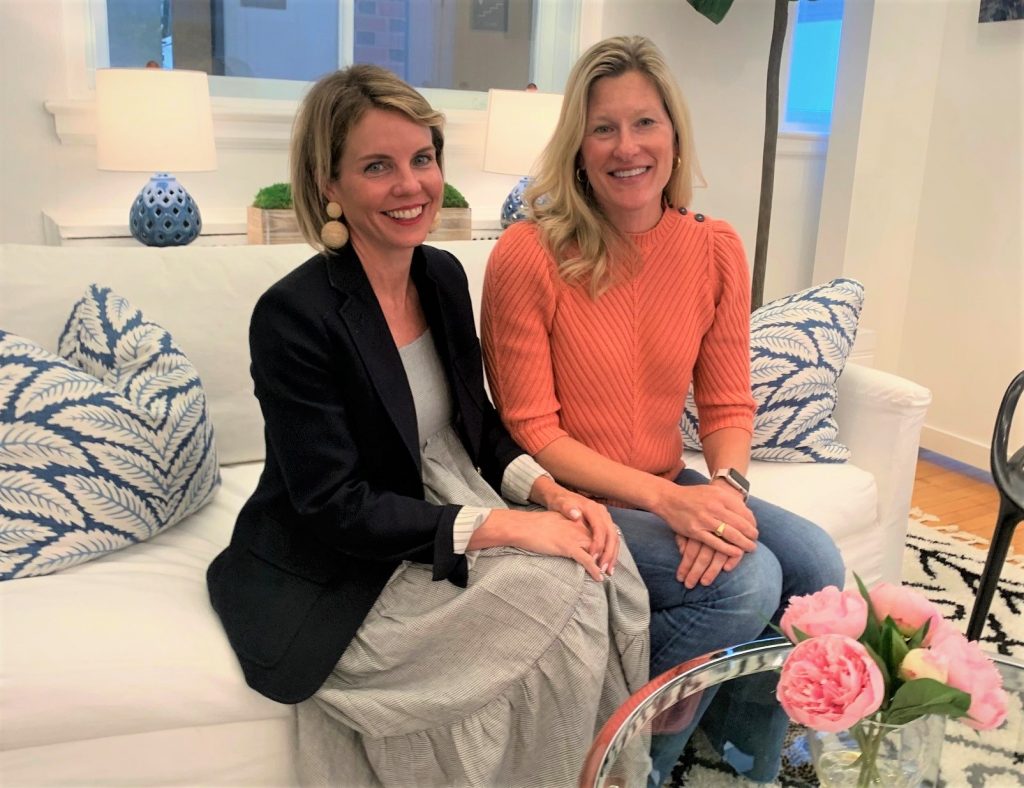 Pim Alley & Kate Holland
Suite Escape
www.lfsuite-escape.com
Lake Forest/Lake Bluff Chamber of Commerce: What was the inspiration behind starting Suite Escape?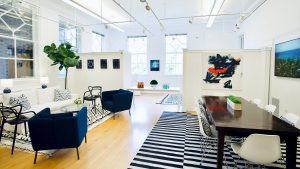 Kate Holland: The idea of Suite Escape arose out of the pandemic. Husbands took over home offices  and kids were logging on for school from every room.   Moms suddenly found themselves without a space to call their own. Pim and I previously worked together on a fundraiser, we were looking for our next adventure, and we saw a real need in our community for Suite Escape.
Pim Alley: I am on the Gorton Board, and I knew this space was available. We toured it in September and fell in love with it. It is full of light and joy, and it was exactly what we wanted for Suite Escape. It's been great. I am the type of person who really needs to get up and get dressed and go to work every day—and I think a lot of people need that. In our community, there are so many phenomenal women who are involved with various organizations.  Suite Escape is a place for women to come and get things done. Our members leave here feeling like they have accomplished so much.
LFLBC: What is your business vision?
KH: When we started out, it was really about the physical space. Now, it has evolved to be a community of women who support and inspire one another. It's a place for smart and motivated women to carve out time for themselves to work on whatever the day requires.  A visit to Suite Escape can be a brief respite from the trappings of everyday life.  We also serve as an incubator for women who want to start a business, or women who may need funding, advice, or a helpful hand in getting their idea off the ground.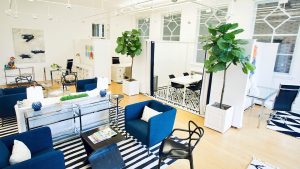 LFLBC: What is the one thing you want people to know about Suite Escape?
PA: Suite Escape is about connection, community, enrichment, and inclusivity.  We're a place for women to gather, both in person and in spirit. We strive to connect women who all believe in the power of supporting each other, thereby fostering a sense of community.  Our curated events are designed to enrich and inspire women, offering growth opportunities both personal and professional.
KH: Our members really respect and care about one another…there is a lot of mutual respect and support here.
LFLBC: How has the pandemic affected your business?
PA: The pandemic sparked the idea for us and gave us the opportunity to launch. Now that so people are getting vaccinated, and things are starting to return to normal, it is exciting to be a part of a community that is playing a role in re-uniting people.  We look forward to hosting more companies for retreats and meetings, as well as expanding our schedule of events.
LFLBC: How do you give back to the community?
KH: Non-profits are welcome to use our space for meetings or events at no charge.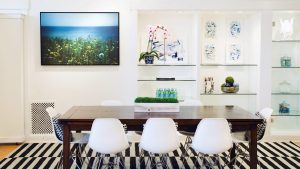 LFLBC: Is there anything else you would like to share?
PA: Membership to Suite Escape starts at $75 per month.  Another option is to purchase a Suite Pass for $150 which gives users six visits for the price of five.  Check out our website www.getyoursuite.com for information about membership and upcoming events. Follow us on Facebook and Instagram @suiteescapelf for the latest updates.
5.4.2021