Stephanie Klein - Happinest Organizing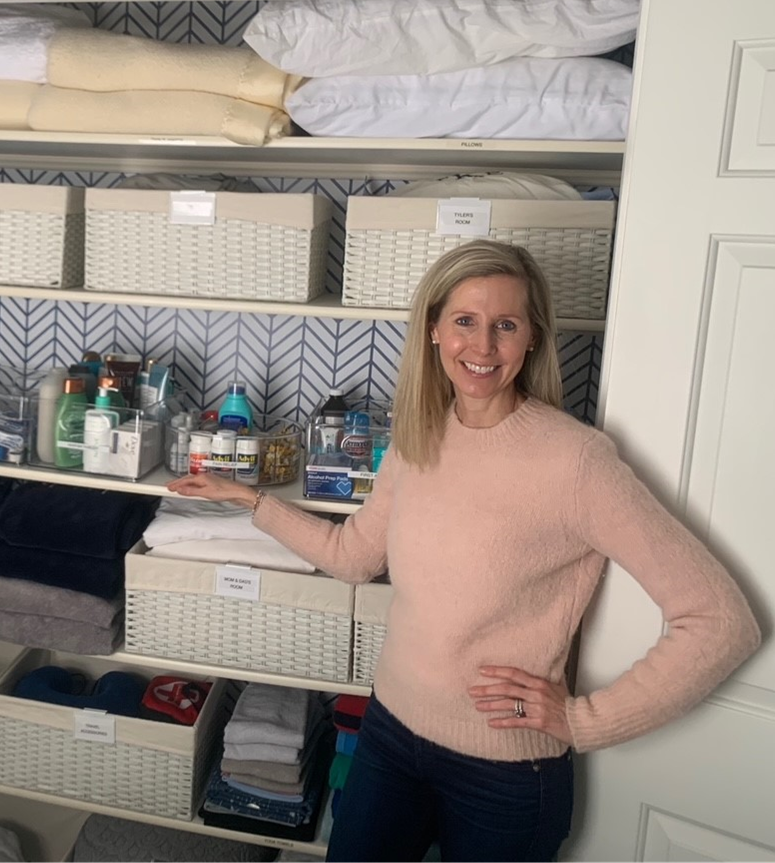 Stephanie Klein
Happinest Organizing
https://www.happinestorganizing.com/
Lake Forest/Lake Bluff Chamber:  Tell us about your inspiration for launching Happinest Organizing.
Stephanie Klein: Before I started the business, I had been working in real estate. During my 8-year career, I went through a lot of people's homes and saw a real need for organizing assistance. I would go through a home and make suggestions room-by-room so the owners could get their house on the market and I realized what a big difference it made.
I've always been passionate about organizing--even when I was a kid. It's just how my brain works, and it brings me joy. I feel like I am really helping people and making a positive difference in their lives. My process not only transforms the external, but also helps to transform my clients internally. Living in an organized space makes people feel lighter and more at peace.
My tagline was really borne out of this desire to help people. I help you move from clutter to calm.
LFLBC: What is one thing you want people to know about Happinest Organizing?
SK:  That this is really a transformative experience…we focus on your space, but it also alters your state of mind to calm.  I help people organize in a way that works for them and how they live. It has to be realistic and work for your family
LFLBC: How has the pandemic affected your business?
SK:  I started the business in January 2019, and after a year I was getting some real traction, then Covid hit. March through May 2020 everything came to a screeching halt, but then around June/July people were more comfortable with having someone in their homes.
I've been pretty busy lately. I think lot of people were spending so much more time at home, and they ended up just staring at their stuff, and feeling like they needed to clear things out. Plus, our real estate market has really picked up and that has really helped my business, too. Our older population means people come and live here for decades, and so I'm helping them clear out their homes that they have been in for 30 or 40 years.
And, I've had people ask me to organize when they move in. So that arm of my business has picked up too.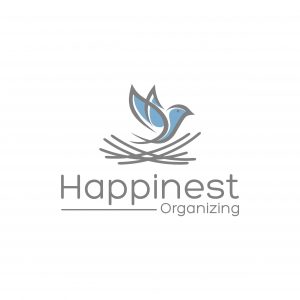 How do you approach someone who hesitant to get rid of things?
SK:  The first step in the process is decluttering. I remind my clients that clutter is indecision. Once you set aside time to make decisions about things--keep, trash, donate--you eliminate that clutter. Plus, I encourage people to put their unwanted items out in the universe for someone else to enjoy. It can really help them to let go.
I also say it is a 'mindshift.' It's not getting rid of the things that you love, but making room for the things that you love. I come to the process from a place of understanding and compassion, because my folks both passed away when I was under 30. The task of clearing out their home was left to me, so I understand the emotional challenge it can present.
The second part of the process is organizing—I try to create more space by removing bulky packaging, using slim hangers, things like that. I then create Zones for like items, and incorporate containers to maintain the organization.
And then of course, labeling. I love my label maker!
LFLBC: How do you give back to the community?
SK: I have raised my three boys here in Lake Forest, and I am a big fan of supporting all the local school organizations--Boosters, Spirit of 67, the LFHS Foundation. For fundraisers and auctions, I regularly donate a few hours of my services, and include a basket of all my favorite organizing tools, like an expandable drawer organizer, slim hangers, a great lazy susan. I'm also teaching a virtual Master Class at Gorton on April 6. I love doing those.
LFLBC: Is there anything else you'd like to share?
SK: Visit my website www.happinestorganizing.com and follow me on Instagram and Facebook @Happinest Organizing. Hopefully you'll get inspired and if you need my help, you'll see how I could transform your space and help you move from clutter to calm.
4.6.2021