Brad McCumber & David Horvath - Davey Tree and Lawn Care Experts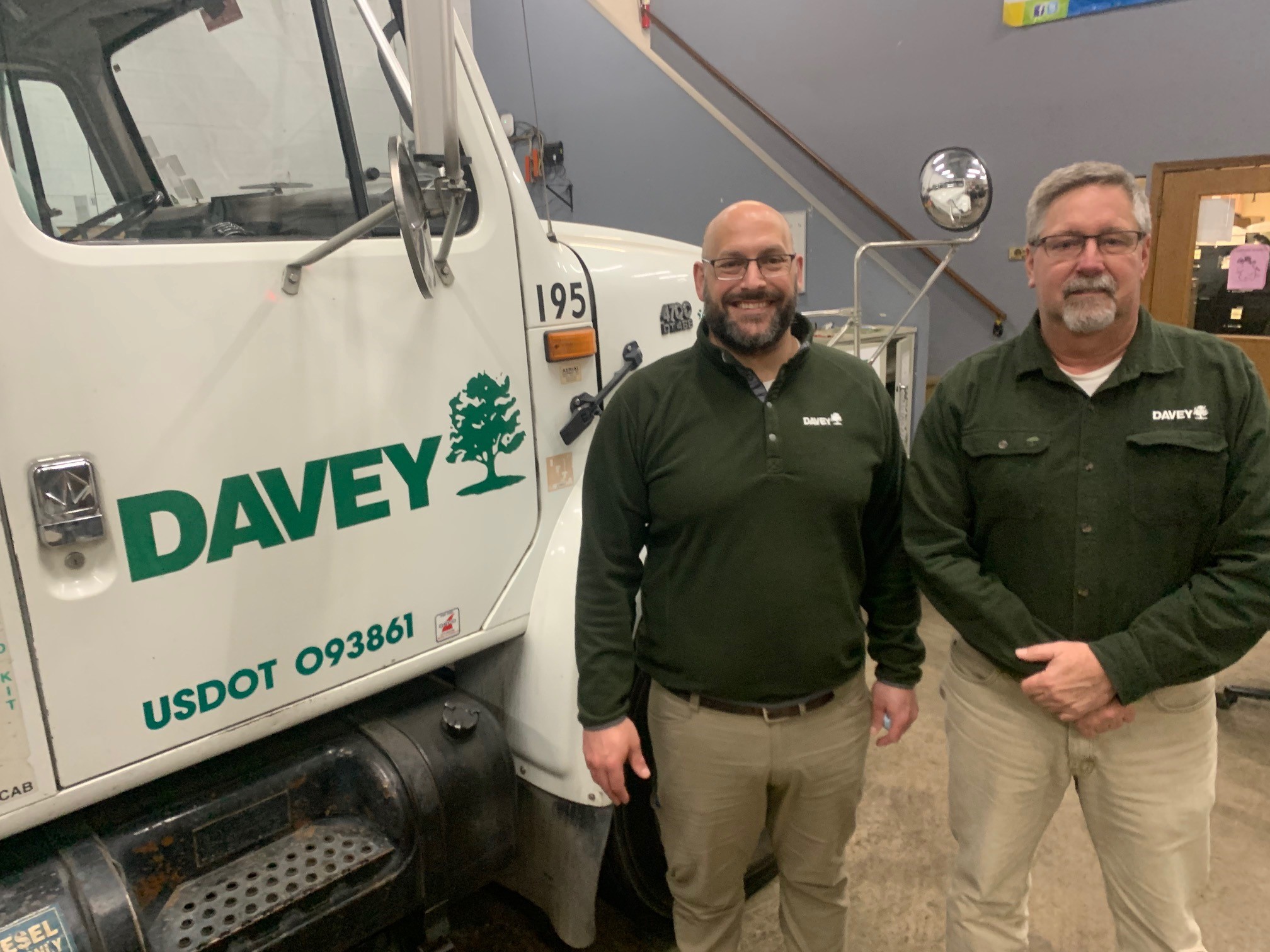 Brad McCumber & David Horvath
Davey Tree and Lawn Care Experts
www.davey.com/local-offices/lake-bluff-tree-service/
Lake Forest/Lake Bluff Chamber:  Tell us about Davey and your inspiration for working here.
Brad McCumber: Davey has been around a long time…established in 1880 in Ohio, and now there are locations throughout the US and Canada. Our [Lake Bluff] location has been here for about 30 years. We merged with The Care of Trees in 2008.
I've always wanted to work outdoors. Since I was a kid vacationing in Wisconsin, I just wanted to be outside. I majored in Forestry at Stevens Point WI. My wife is from this area, so we decided make our home here.
David Horvath: I've always worked in the green industry. I started out in high school working at a greenhouse, I got my degree in horticulture at Madison, and I've worked in New York as an arborist. This is back home for me.
The thing I like best about working for Davey is that we're all about finding solutions and answers to problems. It's not about trying to sell you something. That's why I work here…it keeps me grounded and happy.
BM: We're 100% employee-owned, so the whole staff works like we're all owners of the company. We service our customers that way.
LFLBC: What is one thing you want people to know about Davey Tree and Lawn Care?
BM:  We really focus on safety. It's very important to us to be safety-conscious, and it goes a long way with our employees, too. Some of the work we do can be pretty hazardous, but we make sure everyone has the tools and the training to be safe.
DH: We're also driven by quality. When we show up, the customer expects quality work from us. In this business the customer can't always see our work, like the pruning cuts we're making way up in a tree, but they do see what's on the ground! When appropriate, we set up plywood to protect structures, windows and the ground, we set up cones if we're working near a road, and we clean up the mess. We're also courteous and we engage with our customers.
BM: It's a quality experience for them from start to finish.
LFLBC: What other local businesses do you work with?
DH: We have relationships with several local landscapers, and sometimes we do tree work for them…Mariani, Scott Byron, JMR…
LFLBC: How do you give back to the community?
BH: We do food drives, we're involved with local garden clubs and Open Lands. A few years ago, we helped out with the Infant Welfare Society Show House.
FLBC: Is there anything else you'd like to share?
BM: Check out our website www.davey.com/local-offices/lake-bluff-tree-service/ and contact us if you need any tree or lawn services. We do tree removal, trimming, fertilization, and we plant trees and mulch, too. For lawns, we do aeration, fertilization, and pest management.
DH: We really love what we do…we're passionate about it, and I think that shows in our work.
3.2.2021