Yasmin Mekki - Kenzy Gifts & Decor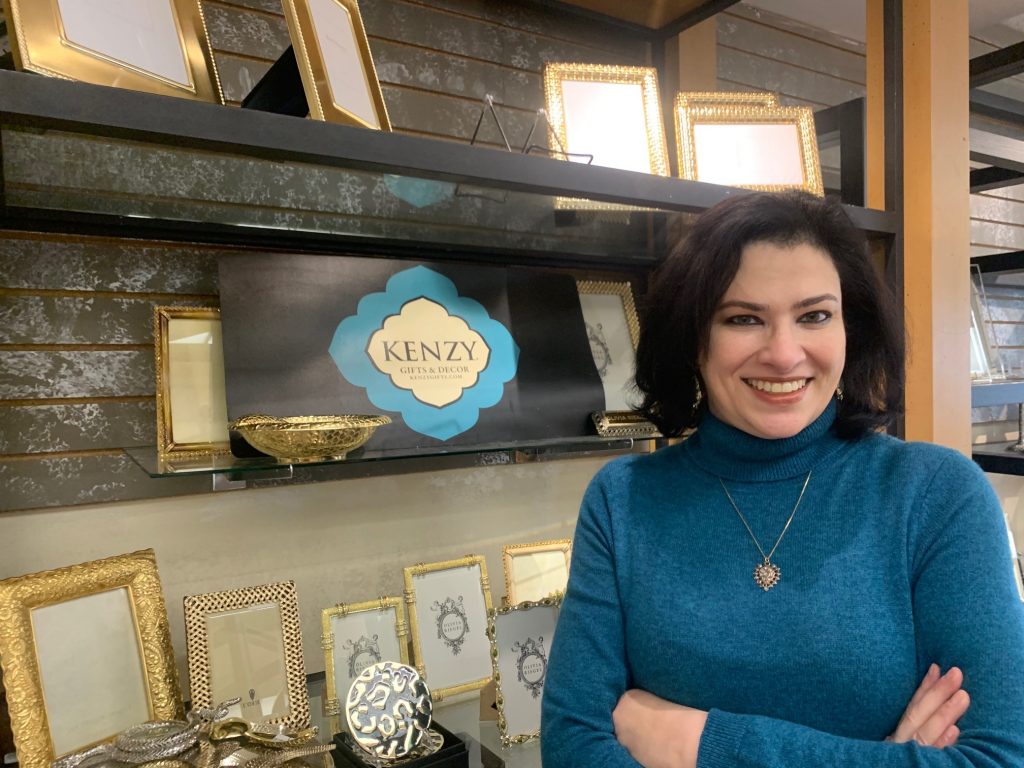 Yasmin Mekki
Kenzy Gifts & Décor
https://www.kenzygifts.com
847-604-4577
Lake Forest/Lake Bluff Chamber: Tell us about Kenzy Gifts and Decor and your inspiration to launch
the business.
Yasmin Mekki: I've lived in Lake Forest for almost 20 years, and I've always wanted to own a shop here. I opened my first store in Highland Park 12 years ago, and then here in Lake Forest 5 years ago. Initially we were on Market Square, but now we've got a little larger store at 222 E. Westminster.
When I built my home, I knew what I wanted and was gathering homegoods, and manufacturing my own designs overseas. My friends would see what I had designed, and wanted similar things! So, I just launched the business…it's what I've always wanted to do.
LFLBC: What is the one thing you want people to know about Kenzy Gifts & Décor?
YM: You can find something for everyone here. We have unique merchandise, and everyone seems to leave happy! We also have full online bridal and gift registry. People can check out our website and either shop online or see what we offer. We ship, too.
LFLBC: What do you have for holiday gifts?
YM: We have really beautiful items. Some of our more popular gifts are tableware and serving items, plus we have beautiful home decorating accents, bath items and jewelry, and we carry all of the top designers and brands. We offer so many things, starting at just $2, so you can really find anything in your price range. We are also happy to give personalized help in designing the perfect table setting!
How have you adapted during the Coronavirus crisis?
YM: Like everyone else, we had to close at the beginning of the pandemic, but now we're open, and we've put a lot of things in place to continue to service our customers. Like I mentioned, we have an online store, and a lot of people shop there, and either have us ship, or stop by to pick up their purchases. We also offer curbside pickup and home delivery to Lake Forest and Lake Bluff. It's been challenging, but we're so thankful for our customers.
LFLBC: How do you give back to the community?
YM: We love helping out any way we can in the community with programs and fundraisers. My kids went through all the local schools, so we're familiar with their initiatives and help out whenever we're asked. My house was actually on the District 67 Home Tour a few years ago, too. We're involved with Stepping Stones, I've done talks at the library, and we even hire some Lake Forest College students to help out in the store. We love being part of this community and we're happy to contribute however we can.
LFLBC: Is there anything else you'd like to share?
YM: Come in and see us (or visit our website!). We're the perfect local shop for last-minute gifts! Happy Holidays!
12.21.2020