Annie McAveeney - Fill a Heart 4 Kids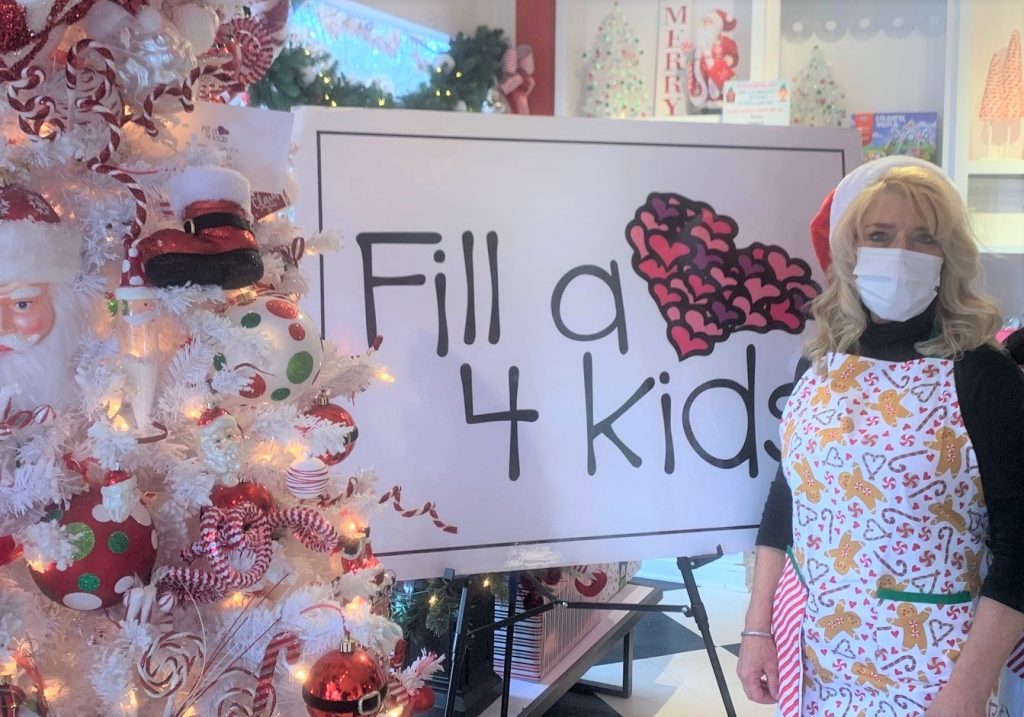 Annie McAveeney
Fill a Heart 4 Kids
www.fillaheart4kids.org
Lake Forest/Lake Bluff Chamber:  Tell us about Fill a Heart 4 Kids and your inspiration for forming the organization.
Annie McAveeney: 14 years ago, my family took in a little boy that needed a safe home to live in, and that's when we learned how many kids needed homes and lived in what used to be called orphanages. We formed Fill a Heart 4 Kids to provide necessities, education opportunities and personal experiences for these children to feel loved and remembered all year long, but especially during holidays. We saw the lasting effect it had on them, and provided them dignity and a chance at a brighter future!  We work with children living in foster institutions, unaccompanied homeless youth and those living in extreme poverty. We serve over 1300 kids, by providing, food, critical necessities, and care packages that they otherwise would not have access to. There is a lot of need out there, especially now.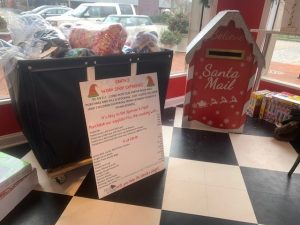 LFLBC: What is Project Elf?
AM: Market Square generously donated a space to us this month at 270 Market Square.  We created Project Elf to bring happiness to our community while helping children. We work extra hard because we are so grateful for everything our donors and volunteers have done to help children suffering from extreme poverty especially now during Covid. We ask the community to take the #ElfChallenge to help fill stockings for these kids.  Our kids requested food, food gift cards, toiletries, blankets, basic survival things--and Santa needs our help to fulfill these kids' needs. After signing up on our website, families typically come in together and fill the stockings with items from our Pop Up Shop. We have stocked all the needed items, so our community can have a fun shopping experience while giving back. Stockings start at just $15, then you can add more things to it—making it affordable for families to help. They can make a card that says they took the 'Elf Challenge,' and they get a letter back from Santa thanking them for helping.  We are so impressed with the community support and volunteer sign ups! We were booked up all weekend, but we have timeslots available during the week. We're also looking for people to sponsor our remaining 'Christmas in a Box' meals for just $50.
LFLBC: What is one thing you want people to know about Fill A Heart 4 Kids?
AM: We are committed to helping children who have suffered a great deal in their short lives. Everything we do is so that they can have a brighter future. It helps them heal when they know others care…it gives them hope. Once you understand their situation, it's impossible not to want to help.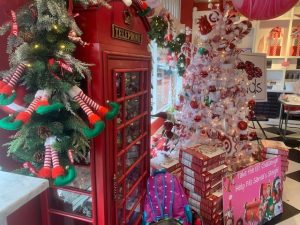 LFLBC: How has COVID-19 affected what you do, and how have you adjusted?
AM: Well, the need has increased. We previously had 1350 kids in our program, but because of COVID, we're now serving close to 2000. Many of these children are experiencing even more financial strain than before. During these times, our services are considered essential, we have not stopped delivering and providing to the youth in our program. We've continued to provide resources every week to children, while adhering to all Covid guidelines to ensure our volunteers are safe. At the beginning of the pandemic when PPE was short, we were able to provide masks and cleaning supplies for group homes.
LFLBC: Is there anything else you'd like to share?
AM: We are so grateful for the families that have helped us and sponsored gifts for children. This organization wouldn't be able to do our critical work without the wonderful people from Lake Forest and Lake Bluff that have helped out. The kids we serve are really suffering from extreme poverty. Please consider making an online donation, or sign up to come into Santa's Workshop on Market Square, fill a stocking and write a child a note. It means so much to them that people care.
12.8.2020