Clem Leek - Music Institute of Chicago-Lake Forest Campus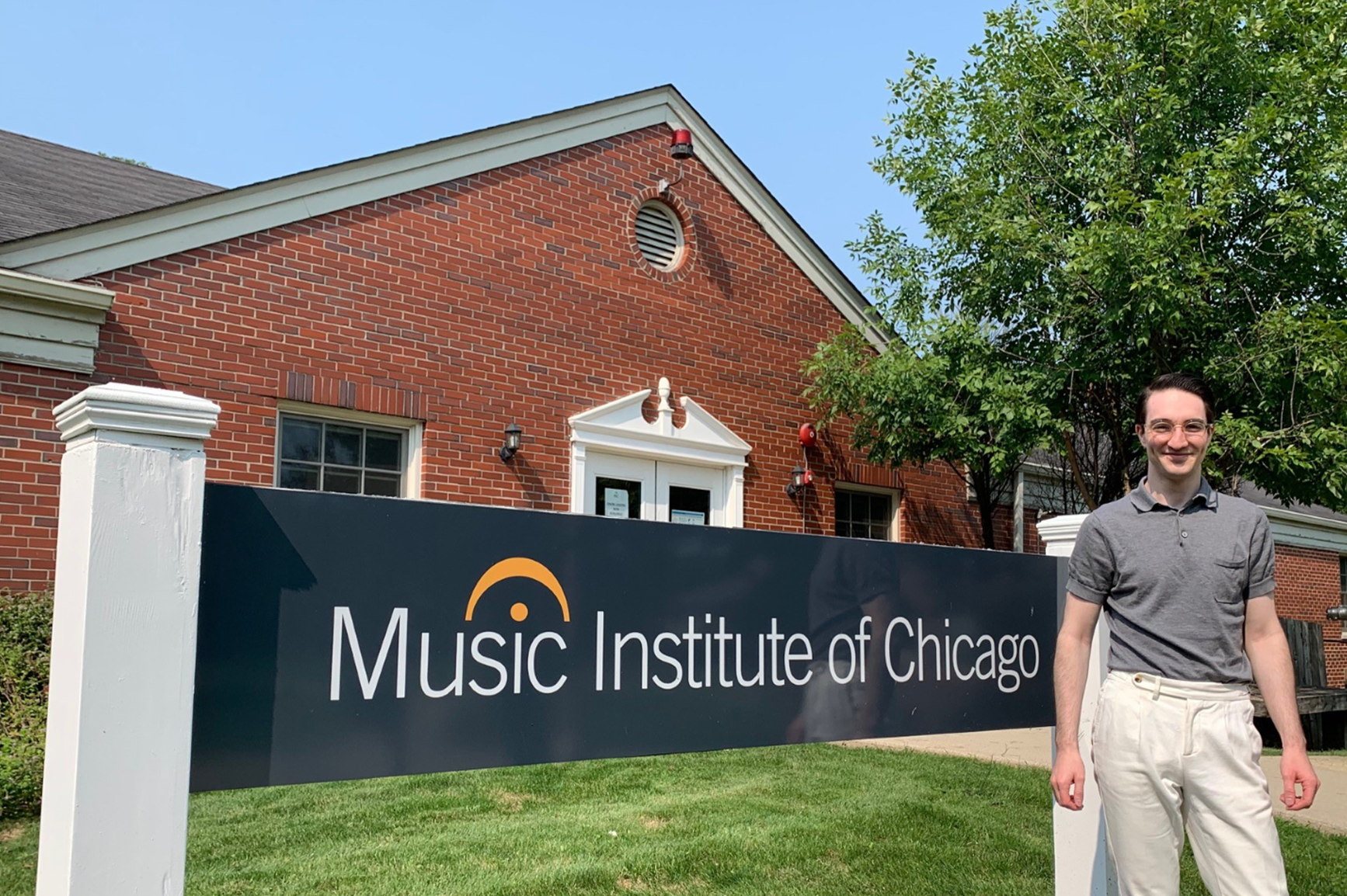 Lake Forest / Lake Bluff Chamber of Commerce: Tell us a little bit about the Music Institute. 
Clem Leek: The Music Institute of Chicago is a non-profit community music school founded in 1931 which has grown to have a substantial presence across the Chicagoland area. We provide music lessons for all ages and levels, and our mission is to provide high-quality music teaching, performing, and service activities that educate, inspire, and support the communities we serve. From private lessons to group classes, to concerts and special events, the Music Institute leads people toward a lifelong engagement with music. 
LFLBC: What is your role and what are your primary responsibilities? 
CL: I am the Campus Director for both our Lake Forest and Lincolnshire locations. I oversee and manage the student base, meeting with every new family to provide a perfect teacher fit for them. I also manage the campuses themselves and the general running of day-to-day life. I feel fortunate to have a wonderful team, including Megan Cherry, the Lake Forest and Lincolnshire administrative assistant, and wonderful faculty. I work closely with our academic team to create a broad and meaningful experience across the Music Institute and take part in outreach programs headed up by our fantastic manager of outreach, Victor Ribadeneyra.  
LFLBC: Has the pandemic affected your business? If so, how have you adapted? 
CL: The pandemic has forced us consider new ways of delivering music to both our students and to the communities we serve. I have been extremely proud of all our teachers; since mid-March they have logged more than 50,000 hours of virtual teaching with wonderful results. We have given a record number of lessons this summer, and our students have made excellent progress. Regular virtual recitals have been a particular hit amongst our student base; it has allowed family members, who otherwise would not be able to attend, to join us from all over the world! We are so happy to be able to provide meaningful ways for people to stay connected through music. 
We are now slowly beginning to re-open and we are having a small number of in-person lessons. The campuses across the Music Institute have been significantly changed to address the need for social distancing, extra cleaning protocols, and enhanced ventilation. The sense of community and togetherness through music remains, just in a different way.  Like other businesses, it is a challenge; however, the strength and attitudes of the students and teachers have made all the difference.  
LFLBC: What is your business vision? 
CL: The goal is to continue to grow and serve our student base by creating a home for them at the Music Institute. We are striving to create a place where people of all ages and backgrounds feel valued and build meaningful relationships with their teachers, studying for not just months, but years. My personal goal is to expand our offerings, opening up new markets by servicing a range of students' needs, whether it be the more casual student or one aspiring to a professional career in music. We are now also lucky enough to have an online teaching platform that allows us to expand further, delivering lessons not only across the USA, but internationally! 
 LFLBC: What is one thing you want people to know about the Music Institute? 
CL: We are often thought of as a more exclusive music school; however, the reality could not be further from the truth. We do provide a high level of expertise, but we are open to students at all levels and any age! Our financial aid program has helped many students gain a level of education that may have been otherwise inaccessible and our outreach programs also bring the school and its students into the community itself, helping to give back.  
LFLBC: How does the Music Institute give back to the community? 
CL: Our broad outreach programs include Music as Service, which provides our students a chance to volunteer and share their music with members of the community in need. This program has been a great success and something we have even be able to transition to online. Especially at this time, loneliness is prevalent in many communities and can be devastating. Though virtual recitals and virtual visits, our students have been able to connect with residents. This has been rewarding, not only for the recipients, but the students too, as they realize the good that they can achieve through music.  
We are also actively involved in providing classes and activities for local libraries, schools and local organizations. Our 'instrument petting zoos' are one such example, allowing families to try a range of instruments and discover music in an organic and exciting fashion.  
9.21.2020