John Lazzaretto - Bandits Lacrosse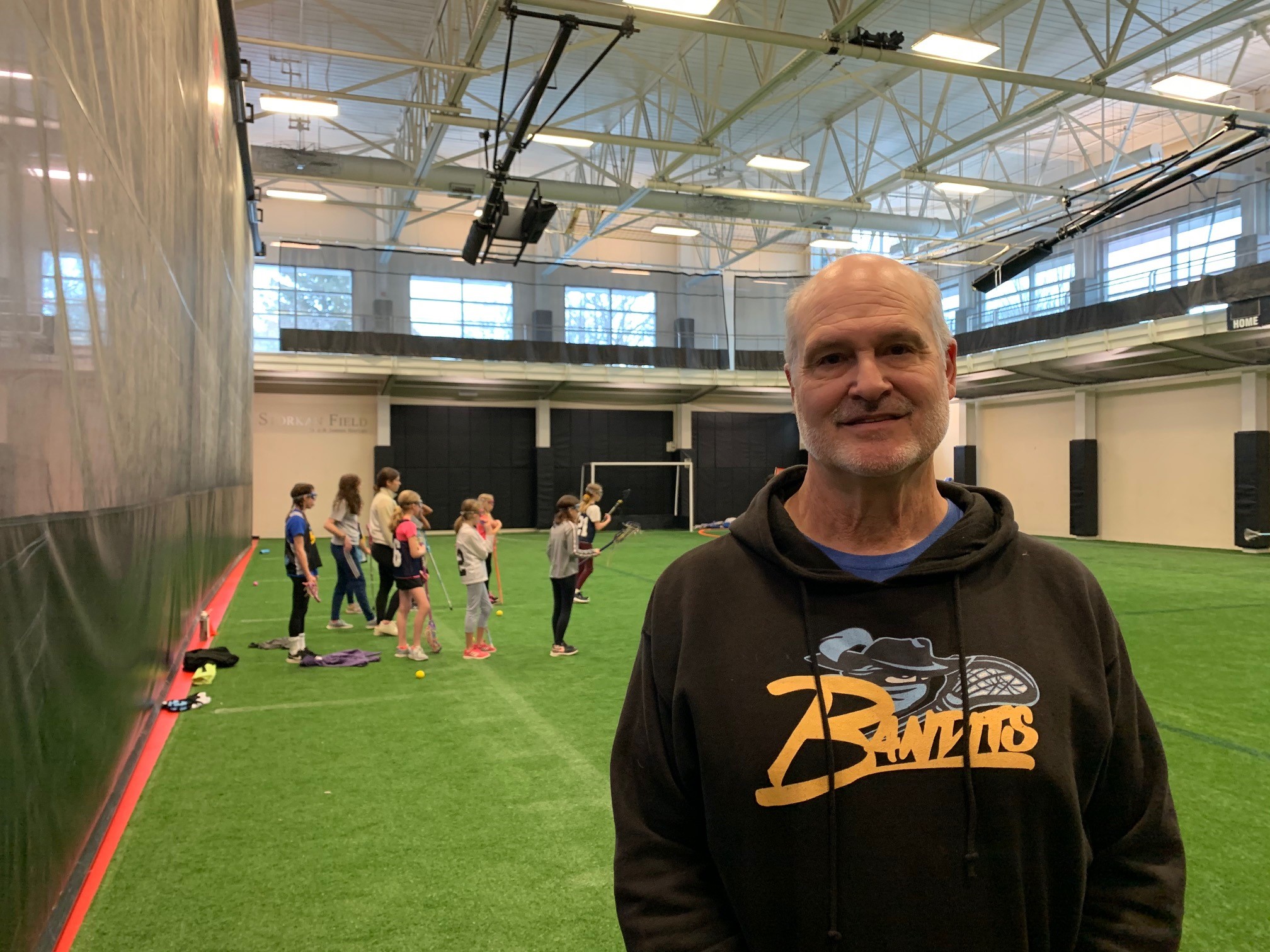 John Lazzaretto
Bandits Lacrosse
www.banditslacrosseclub.org
Bandits Lacrosse helps girls master the skills of lacrosse, build confidence, and have fun.
Lake Forest/Lake Bluff Chamber: What was your inspiration starting Bandits Lacrosse?
John Lazzaretto: Another Lake Forest parent, Kevin Robinson, and I had boys in the LFLA [Lake Forest Lacrosse Association], which is basically a much more elevated lacrosse program than rec ball. We thought there should be something like that on the girls' side. So, in 2014 we decided to start this not for profit. Kevin handles most of the behind the scenes stuff, legal and accounting, and I do all the all the boots-on-the-ground and day-to-day administration. I was a college football player at Georgia and Illinois and now I live in Lake Forest and have five kids. My two youngest play…my son plays at Princeton, and my daughter just committed to play at Duke, and she came through our Bandits system.
LFLBC: What is your vision for Bandits?
JL: Overall, we want to grow the game of Lacrosse. I recently became a member of the US Lacrosse Board Midwest Chapter and their mission is to grow lacrosse as well. We want to try to grow the game in the Midwest, because we're way behind the East Coast. Eventually we'd love to have it in the elementary schools as a gym unit. We're a not-for-profit, so we try to do good lacrosse, but keep it at community prices. Some clubs are pretty pricey. We play in the fall for 10 weeks, winter for 7 weeks and the spring is our major season when we play about 12 weeks.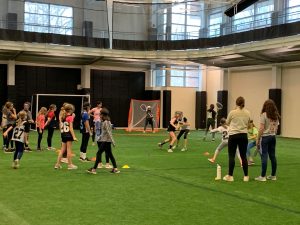 LFLBC: What has been your greatest business initiative?
JL: We've been able to find experienced coaches, and that's not always easy to do. That and, we've had to create a league. We play teams along the North Shore, Evanston, Glenview, Winnetka and some travel clubs.
LFLBC: What is one thing you want people to know about Bandits Lacrosse?
JL: We're more than just lacrosse. Our mission is to transform youth through youth sports…confidence, resilience, get girls to take chances, make mistakes, correct those mistakes. Through that you really grow…you grow in life and you grow through sports.
LFLBC: What other local businesses do you work with?
JL: We buy our apparel through Kiddles and we get gift certificates from several local businesses.
LFLBC: How do you give back to the community?
JL: We're a not-for-profit, and we give the community a place for over 100 girls a year to come and be challenged, challenge themselves, compete, and  grow through playing lacrosse and working hard and escaping their cell phones for 90 minutes! And we do it for free…Kevin and I don't get paid.
LFLBC: Is there anything else you'd like to share?
JL: If you've got a girl who is interested in playing with us, go to our website, www.banditslacrosseclub.org. We'd love to have her learn lacrosse.
2.10.2020