Sip & Shop ...in Lake Forest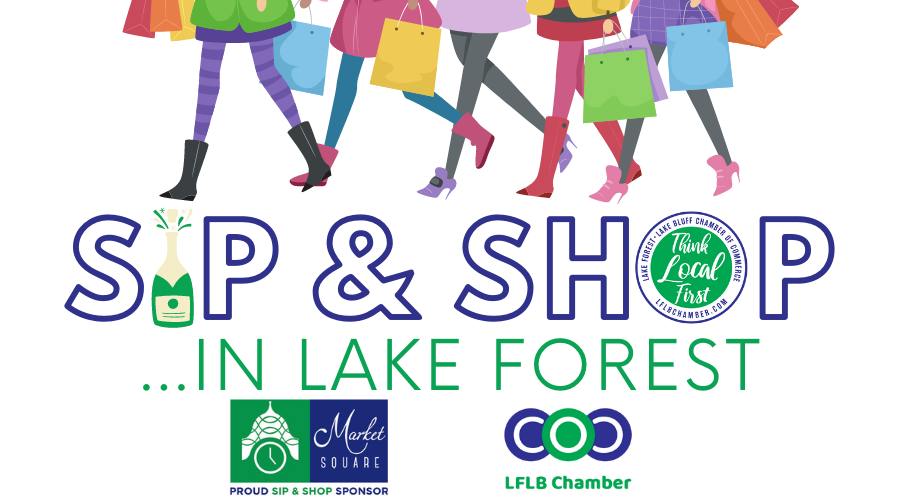 Sip & Shop...in Lake Forest!  Thursday, June 9 | 5:00 - 7:00 pm!
Market Square and the surrounding east Lake Forest Business District.
Please check back for the most up-to-date list of participating businesses and promotions!
ART POP
724 Western Ave, LF
https://artistsonthebluff.org/
Bloom Art Exhibit Opening Reception, 5-7pm, June 9: Over 25 local artists have created flower themed artwork including paintings, photography, jewelry and pottery for show and sale.
Bedside Manor Ltd.
192 E. Westminster, LF
www.shopbedside.com
Come into Bedside Manor and shop fine bed and bath linens, furniture, home accessories and more.  Our annual furniture sale is right around the corner.  If you are looking to furnish or finish your favorite room in the house, now is the time because for 2 weeks only you can save up to 40% off!
Chalet
695 N. Western Ave., LF
www.chaletnursery.com
Stop by Chalet at the Lake Forest train station and save 15% on your entire order and win a raffle prize.
ENAZ
760 N. Western Ave., LF
www.enaz.com
ENAZ will give a reusable canvas graphic tote with every purchase!  Plus, shop our tent sale "pre-sale" and get 1/2 off the lowest price on our sale rack! Shop all the new arrivals and best selection of dresses, cotton sweaters, denim, handbags, shoes jewelry & more!
Forest Bootery
284 Market Square, LF
http://www.forestbootery.com
We are going to offer Forest Bootery Bucks for every $50 spent they will get $10 in Bootery Bucks to be used at any time after that day.
The Fresh Market
850 N. Western Ave., LF
https://www.thefreshmarket.com/my-market/store/850western-lake-forest
Come visit us at The Fresh Market for a wine sale, along with wine tastings and dessert pairings.
J. McLaughlin
261 Market Square, LF
www.jmclaughlin.com
We will be offering Spring / Summer Sale up to 40% Off.
Lake Forest Book Store
662 N Western Ave., LF
www.lakeforestbookstore.com
Lake Forest Book Store invites you to our store for the Sip & Shop, we will have refreshments and hold a raffle.
The Lake Forest Shop
265 E Market Square, LF
http://thelakeforestshop.com/
We are celebrating 100 years in Market Square.  Enter the Lake Forest Shop where you will find Chicagoland's premier women's specialty apparel store with beautiful, fresh fashions to take you from early morning through to your special occasion.  Join us at a Trunk Show where you can customize your own look. 
Our Summer Sale is underway with select items at 30% off. Win a raffle prize worth 50% off your purchase thru June 30th. 
June Trunk Shows: Lourdes Chavez Personal Appearance June 16-18, Angela Alvarez Handbags Personal Appearance June 16-18, ALGO of Switzerland June 23-25.
Lululemon
680 N. Western Ave., LF
https://shop.lululemon.com
Sip+ Shop latest gear for movement this summer.  Special MIRROR promo + gift with purchase! Designs by Charlotte pop-up Shop.
Sage Explorers
644 Bank Lane, LF
https://sageexplorers.com/
We will hold a raffle!  Winner will get a Play Plus Play Day Kit!
The Shade Store
264 Market Square, LF
https://www.theshadestore.com/
Come in to the brand new Lake Forest showroom of The Shade Store for wine and appetizers and your chance to win a $500 gift card to The Shade Store!
Smith's Men's Store
770 Western Ave., LF
https://www.smithsmensstore.com
Father's Day is almost here!  Stop in to Sip & Shop for great Father's Day gifts and for a chance to win a $50.00 Smith's gift card.
As of 6.7.22