COVID-19 Message from the LF/LB Chamber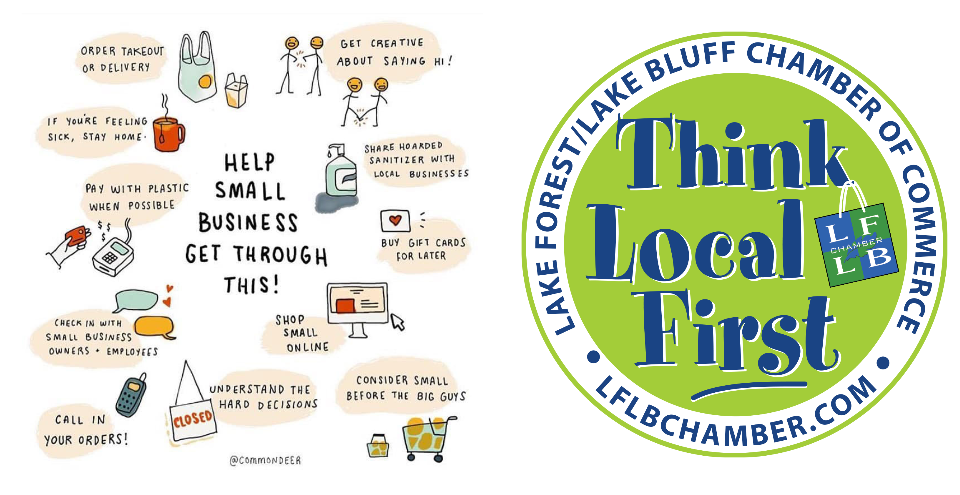 UPDATE: March 29, 2020
As we all focus on adjusting to the rapidly changing directives and reactions to the COVID-19 outbreak we at the Chamber want to assure you that we are here for you.  We're monitoring all relevant news for our businesses and seeking opportunities to provide support and we'll keep you posted of news, events and resources.  Questions or suggestions?  Please don't hesitate to get in touch by sending an email to info@LFLBchamber.com.
CHAMBER OFFICE OPERATIONS
Like many of you, we are following the public health directives and have reverted to working remotely until further notice.  Please know that all of us are available to you so please don't hesitate to contact us via email – here is our staff list with a quick review of functions should you want to be in touch:
Social Media – slockhart@LFLBchamber.com – Sarah covers our social media and is the primary staffer keeping our online conversations up-to-the-moment. Don't hesitate to be in touch if you have something in particular you would like promoted.
Member Services – memberservices@LFLBchamber.com -- For anything related to your membership get in touch with Stefanie. (As an example, she can assist you in tweaking your mini-webpage so you can include up-to-date information about your availability, services and products and you can then share the link to your customers for easy access.)
Marketing & Communications – ataylor@LFLBchamber.com – We are still planning to send out our email communications and March newsletter if you have something you would like to see included and Amy is your contact.
#WITHYOULFLB GIFT CERTIFICATE PURCHASE WEBSITE
One of the BEST ways for us to support our wonderful local businesses is by purchasing gift cards that can provide them with financial resources until we can walk back in their doors and redeem them.  It's easy -- simply follow this link to make your purchase(s).
EVENTS
Look for some new virtual events to be launched -- both informational get-togethers and also networking opportunities.
SOCIAL MEDIA
It's even more critical for us all to stay in touch with both the public and each other through social media.  Have something you would like us to promote?  Definitely get in touch.  Here are links to our most popular social media sites…

"EAT-SHOP-PLAY" SOCIAL MEDIA UPDATES
Is your business providing food delivery, pick up, special hours or other?  Please contact Sarah and she will add your information to a social media promotion that will be ongoing to share your information.  Click HERE to reach her.

RESOURCES
We continue to receive updates that we will share with you as we get them – in the meantime, here are some links that might be helpful:
     LOCAL GOVERNMENT
     BUSINESS RESOURCES
Illinois Small Business Development & International Trade Center at College of Lake County
U.S. Small Business Administration
State of Illinois
Federal